Manchester United News: Jose Mourinho and Ed Woodward 'Cannot Have Spoken,' Says Louis Van Gaal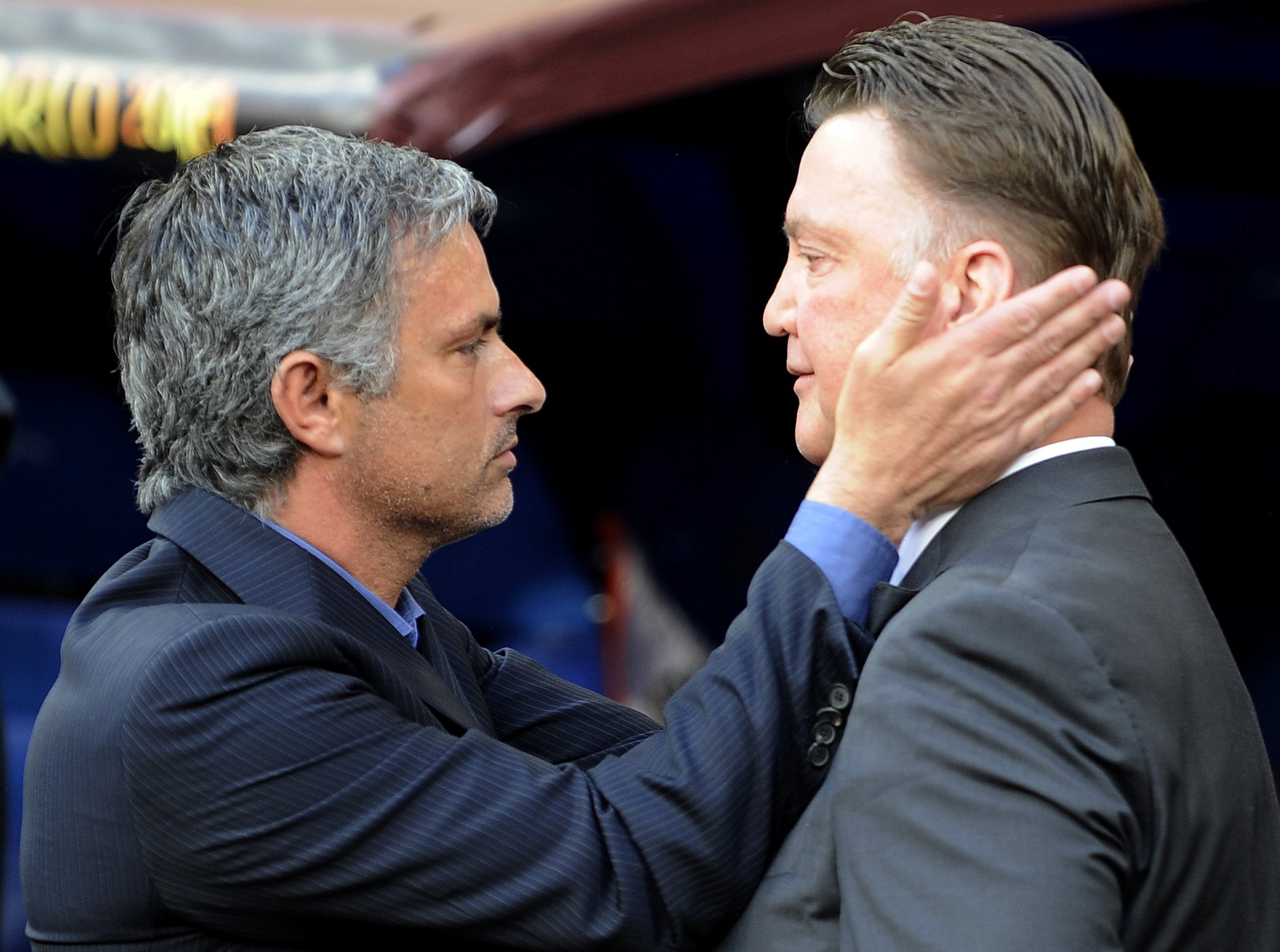 Manchester United would not stab Louis Van Gaal in the back by talking to Jose Mourinho without his knowledge, the embattled manager has said.
In an interview with The Independent, Van Gaal said that although former Chelsea manager Mourinho is his friend, the two have not spoken about reports linking Mourinho with the United job.
"I have not said that we have spoken, but he [Mourinho] is my friend, so there you go," Van Gaal said. "But I don't know if Manchester United have spoken with Mourinho or not.
"I can only say that I have spoken with [United's executive vice-chairman] Ed Woodward and I cannot imagine that they have spoken with each other. I think that if they speak with another manager, they would tell me because our relationship is like that. But I think that, if they want to change, they have to prepare themselves. That is also a professional attitude, in my opinion."
Van Gaal's contract runs until the end of the 2016-17 season, although he has had to deny reports since Christmas that he was considering walking out on the club.
United is fifth in the English Premier League, six points off Manchester City, which occupies the final UEFA Champions League qualifying place, in a season when United, and Van Gaal, have repeatedly been criticized for a perceived negative playing style.
That has led to reports, notably from the BBC last week, that United had held talks with Mourinho, sacked by Chelsea in December 2015, about taking over from Van Gaal in the summer.
"I am annoyed with all the publicity," Van Gaal said. "I have been 'sacked' three times and now it is about negotiations starting with Jose Mourinho. The next time, it will be another [manager]."
On Wednesday, it was reported that Mourinho was "convinced " the United job was his.