Manchester Derby: What We Learned As United Suffers First Defeat Under Mourinho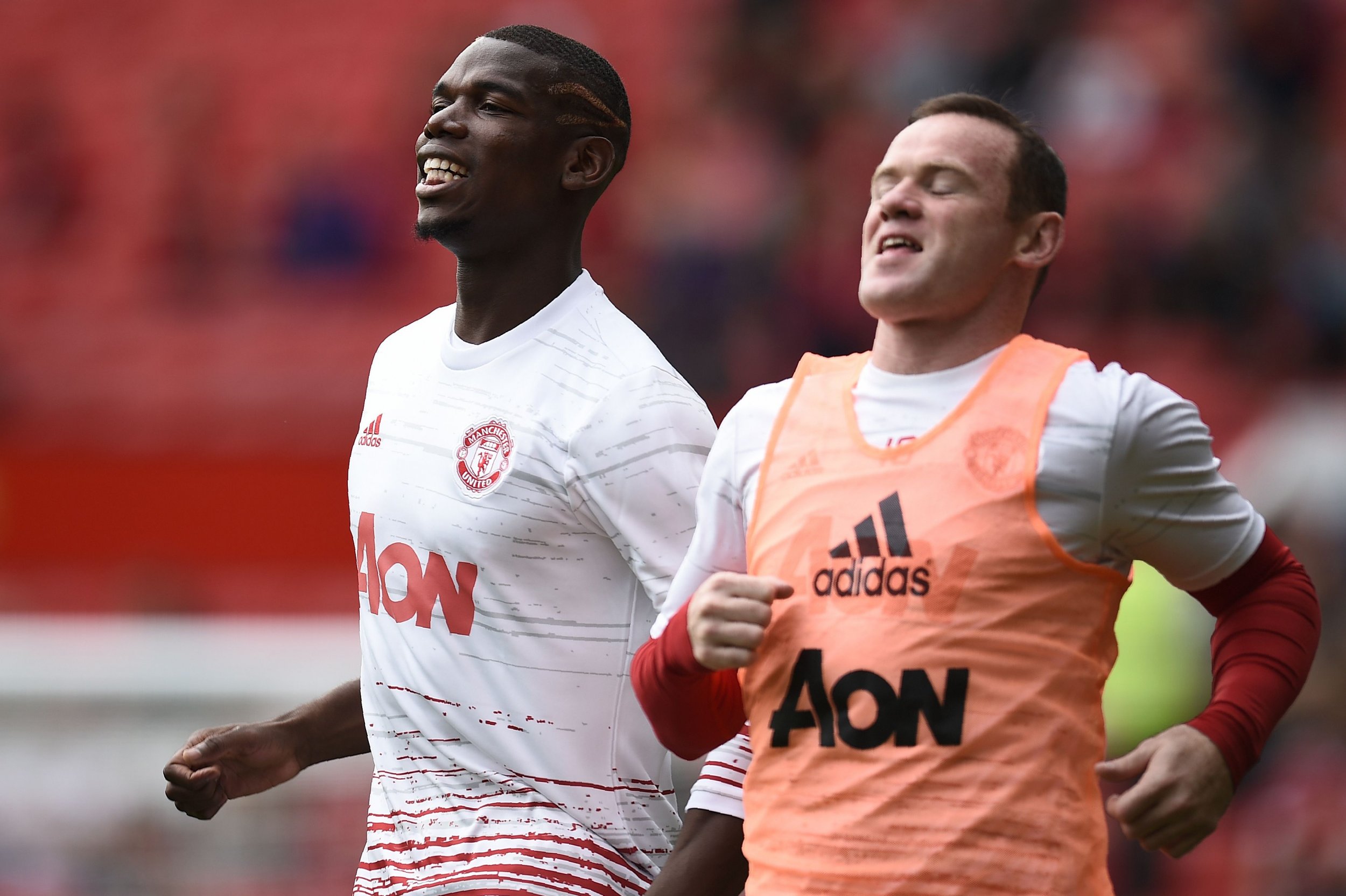 Jose Mourinho vs. Pep Guardiola in the English Premier League; the British El Clasico; the season's first blockbuster.
Yes, Manchester United vs. Manchester City was all of those but it was, at heart, a brilliant slugfest of an early-season contest that Guardiola's stylists just edged, 2-1.
What else did we learn from a thrilling game? Newsweek assesses the Manchester derby.
Fluid City befuddle United
The opening stages of the contest played out mostly as expected, with City dominating possession and United buzzing, sporadically, on the counter attack.
That would not have given Mourinho undue cause for concern; what would was the way in which Raheem Sterling, Kevin De Bruyne, Nolito and David Silva buzzed around Kelechi Iheanacho, appearing to confuse United defenders Eric Bailly and Daley Blind.
Perhaps those two were still looking to the ground, then, at flashing boots when Aleksandar Kolarov launched a long hoof downfield, entirely untypical of a Guardiola team.
Kelechi Iheanacho, diminutive, beat giant Bailly to the header; then Kevin De Bruyne nipped ahead of Blind and finished calmly. Even Guardiola teams can benefit from mixing it up, perhaps especially Guardiola teams. United was expecting a ground assault; in the end, it was the air raid that had it fooled.
Strength beats skill, sometimes
For 40 minutes, City looked to be passing United into oblivion; a 2-0 lead, given to it by Kelechi Iheanacho and set up by the best player on the field, De Bruyne, could have been more, were football decided on style alone.
That it is not makes it compelling, of course. Mourinho wanted to bully City before the game, using United's superior physical strength and height. In a moment, his team went from kitten to brute, forcing City goalkeeper Claudio Bravo into a blunder. Ibrahimovic's finish was superb. You could interpret the change as Mourinho dragging the urbane Guardiola into a dogfight; it worked. United will rarely have been so comprehensively outplayed, and yet retained a chance of a point or three.
Pogba vs De Bruyne
The world record transfer against City's crown jewel. Perhaps we shouldn't compare De Bruyne and Pogba…then again, perhaps it is difficult not to compare the two most important figures in their respective teams.
And there are comparisons to be made, if not in position then in playing style. Pogba was intermittently bright in the first half, while De Bruyne sparkled. But then, neither is a playmaker of the traditional kind. Both will always be better when their teams are on top, and so it was the Belgian who stood out.
There are times, particularly when United is on the defensive, when the game looks to be passing Pogba by. Then he produces a moment of brilliance, a turn or a long-range shot, that reminds or hints at why United paid something toward 100 million for him.
But then, City's system is at a later stage of development than United's under Mourinho. De Bruyne gets to play with Fernandinho and Silva; Pogba has a supporting cast of Marouane Fellaini, and that is not to demean that midfielder, who can be brutally effective. And De Bruyne has spent a full season in the English Premier League. Put simply, Pogba will be superb with time.
Time to worry about Mkhitaryan?
He was signed to solve United's creativity problem from last season under Louis Van Gaal; on his full debut, Henrikh Mkhitaryan looked so off the pace that Mourinho had little choice but to haul him off at half-time.
His replacement cost around #26 million less, Marcus Rashford, and the teenage striker immediately injected pace and direction on the left-hand side of United's attack.
Rashford still has much to learn but it may be a worry for Mourinho that one of his marquee signings has been so slow to settle. One run, in behind the City defense, in the first half suggested what Mkhitaryan will eventually give United. But its supporters may have to be patient before it arrives.