Manchester United: These Are the 'Senior Creative Players' Letting Louis Van Gaal Down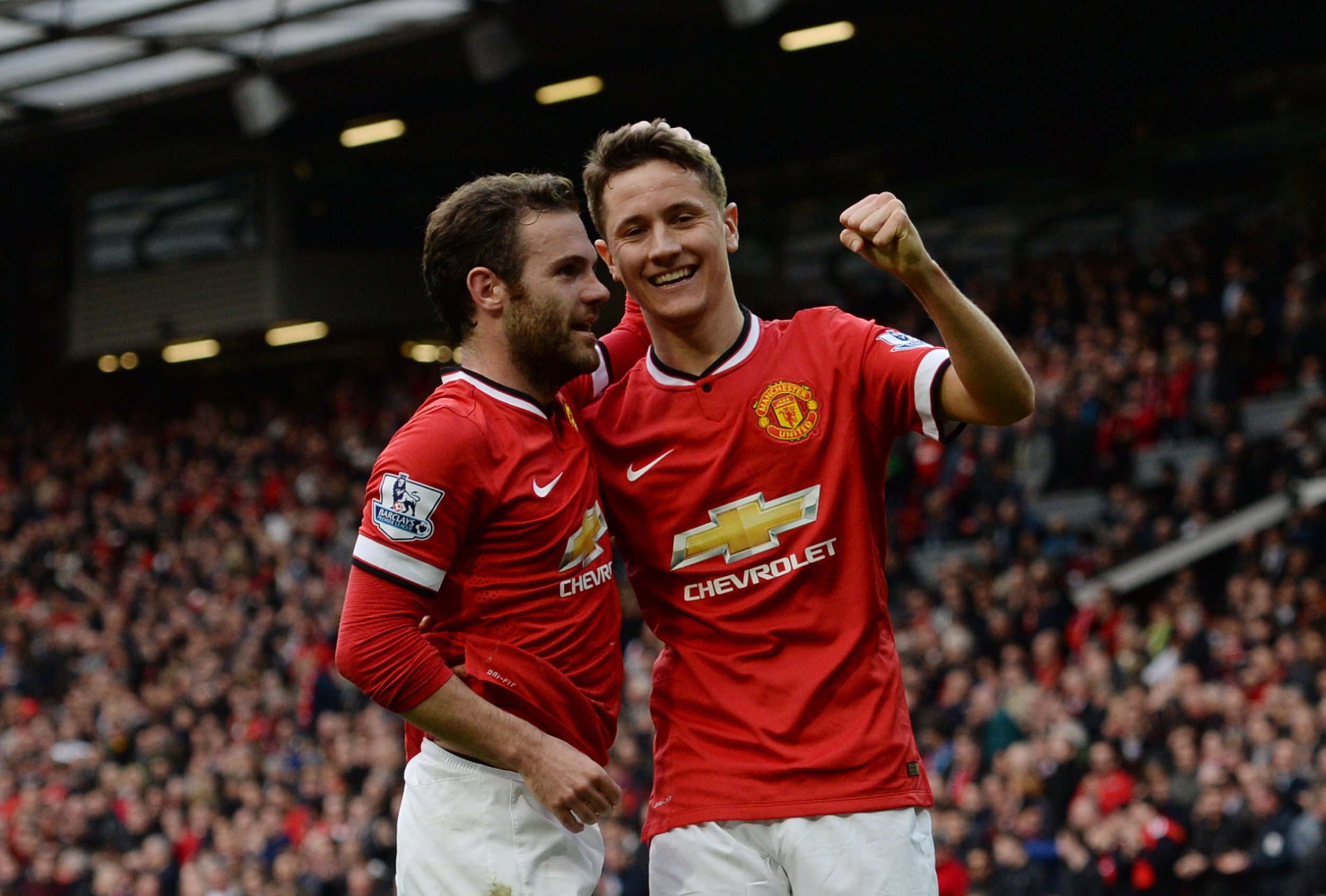 Manchester United manager Louis Van Gaal has been gurning and grumbling at the slipshod performances of his team all season and now he has gone one step further.
Van Gaal, the Dutchman who may be out of his job by the end of the season, says he is lacking a "senior creative player" in his squad.
Hang on, for two reasons. Firstly, has Van Gaal not spent almost £250 million ($359.8 million) on new players since he arrived at United in the summer of 2014?
And does he not already have "senior creatives" in place in his squad? Juan Mata signed for United in January 2014 for a then club record of £37.1 million ($53.4 million); Ander Herrera joined that summer as Van Gaal's first signing, for an undisclosed fee close to £30 million ($43 million).
Then, of course, there is the Germany international Bastian Schweinsteiger, who arrived at Old Trafford last summer, the wrong side of 30, a player expected to add poise and ballast to the United midfield. Schweinsteiger joined Michael Carrick, 34, who has been at the club for a decade.
All of those players are in some way "creative;" all are experienced, senior, in other words. Added up, their ages come to 118.
So what has gone wrong to make Van Gaal yearn for what may already be under his nose?
Creativity, at the nub. Mata has played 30 Premier League games this season; in those he has registered five goals and nine assists. Last season, the Spaniard, 27, registered nine goals and four assists in 27 appearances. In his best season at Chelsea, he brought about 12 goals and 12 assists in 31 Premier League games.
Herrera has three goals and two assists in 15 league games so far; last season, he scored six and assisted four in 19.
Carrick is the most shocking: in 19 appearances this season, he doesn't have a goal or an assist. Schweinsteiger , meanwhile, has one goal and no assists in his 13 league appearances for United so far.
That's 118 years, 77 Premier League appearances, nine goals and 11 assists between four of United's most seasoned professionals.
Van Gaal does have "senior, creative players." They just aren't performing for him.