Manchester United News: Anthony Martial is Premier League's Fastest Player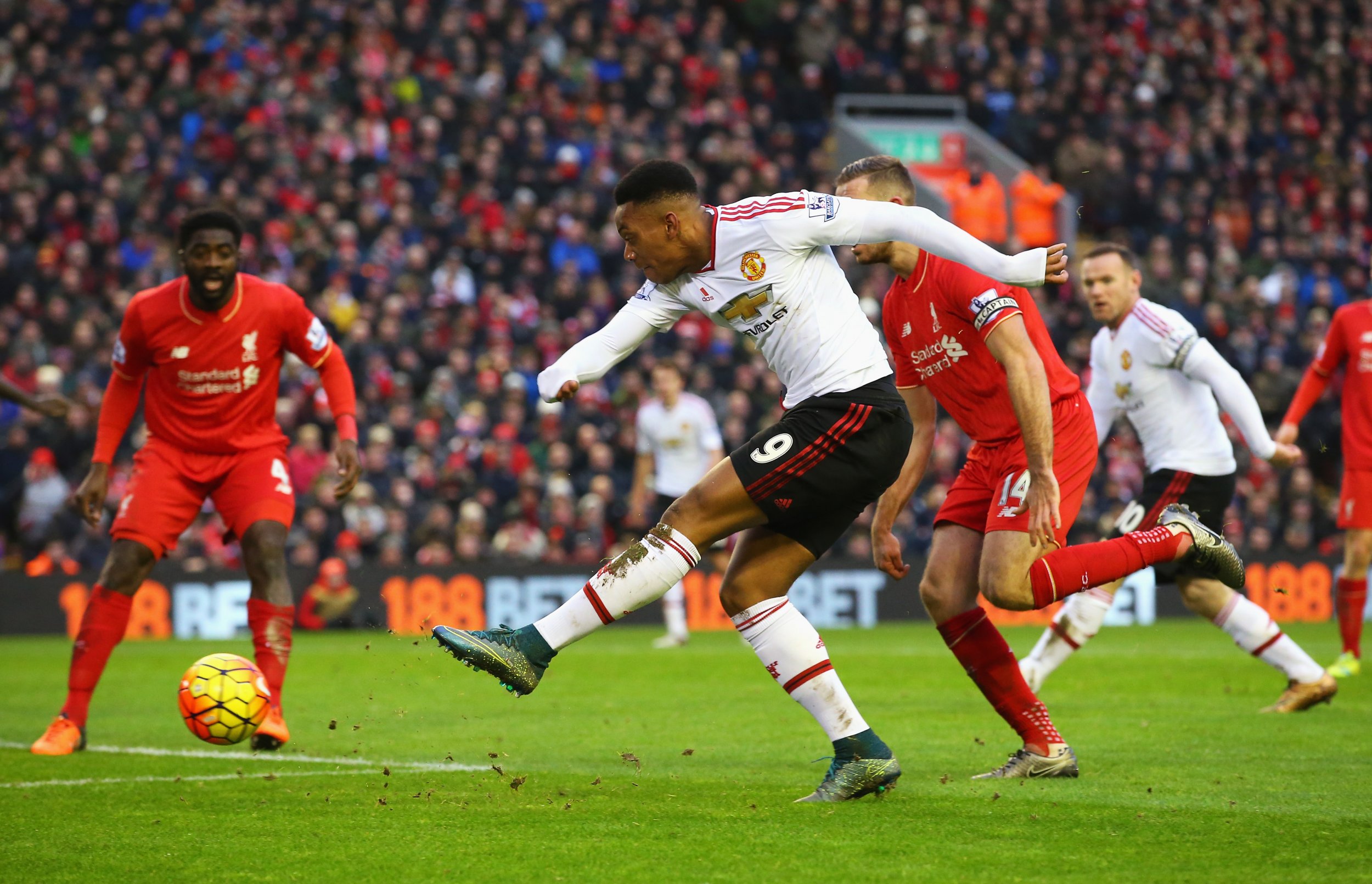 Is that blinding blur on the Old Trafford pitch a bird? A plane? A Train à Grande Vitesse?
No, it's Anthony Martial, Manchester United's teenage striking sensation.
During the 3-3 draw with Newcastle United at St. James' Park on January 12, Martial was clocked by the EA Sports Performance Index running at 35.4km/h over five seconds—or 22mph.
That equals the record for this English Premier League season held by Jamie Vardy, the Leicester City striker.
Martial's speed is startlingly impressive given that a footballer will never run in a completely straight line, as a track sprinter does, with short bursts of pace followed by rapid changes of direction prioritized.
Usain Bolt, in smashing his own 100 meters world record at the World Championships in Athletics in Berlin in 2009, was timed at an average of 23.5mph or 37.8km/h over 9.58 seconds with a top speed of 30mph.
Neither, of course, has anything on the cheetah, which can reach 110-120km/h or 68.3 to 74.5mph over distances of less than 500 meters. In August 2012, a female of the species called Sarah broke her own land speed record for an animal, running 100 meters in 5.95 seconds. Her skill with a football remains as yet unknown and untapped.
And Martial will not be rivaling the peregrine falcon anytime soon, the bird of prey that is believed to be able to reach 240mph (386.2km/h) when it swoops down towards the ground for prey.
But the confirmation of the Frenchman's speed will be enough to catch your average Premier League defender on the hop.