Manchester United News: Club Legend Dwight Yorke Wants To Save Aston Villa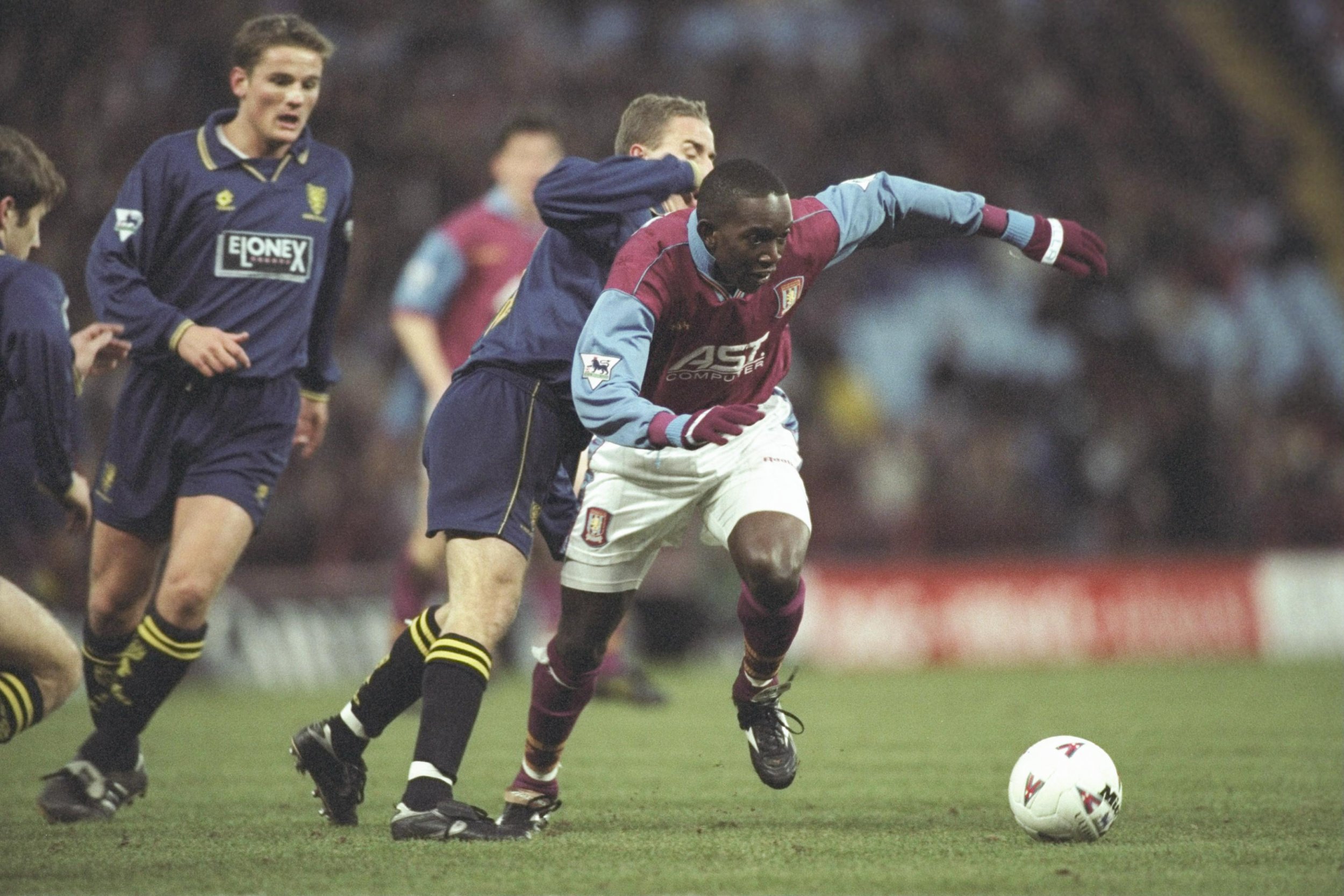 Perhaps, in its time of need, Aston Villa could do worse than to call in a player from one of its better eras to save it from further ignominy.
Villa is rooted to the bottom of the English Premier League, nine points adrift of Sunderland, which occupies the final position of safety, and having played a game more than Sam Allardyce's team.
Dwight Yorke, who played for Villa between 1989 and 1998, scoring 98 goals for the club, told radio station talkSport that he would like the chance to drag his old team out of the doldrums.
And with Villa chairman Steve Hollis refusing on Friday to give any guarantees over the future of current manager Remi Garde, saying only that the Frenchman's position is "under review," Yorke says he would love to step in and return Villa to the Premier League.
"I respect the manager in the position at this point in time, but in terms of passion—yes. Aston Villa is a club I spent ten years at. I understand the club, the fans have been great. It's where it all started for me in the first place," Yorke said.
"So, yes, if that vacancy comes up, there is no question I'll be [putting forward] my name and trying to get in there as a manager."
United, the side Yorke joined Villa from acrimoniously in 1998, has its own problems, dropping out of the UEFA Europa League on Thursday evening with defeat over two legs to Liverpool.
The club is uncertain, too, over the future of its manager, Louis Van Gaal, whose contract runs out at the end of next season.
Van Gaal is coming under increasing pressure, with United's final chance to make the lucrative UEFA Champions League next season coming against Manchester City at Etihad Stadium on Sunday.