Manchester United Transfer News: Edinson Cavani Linked With Old Trafford Move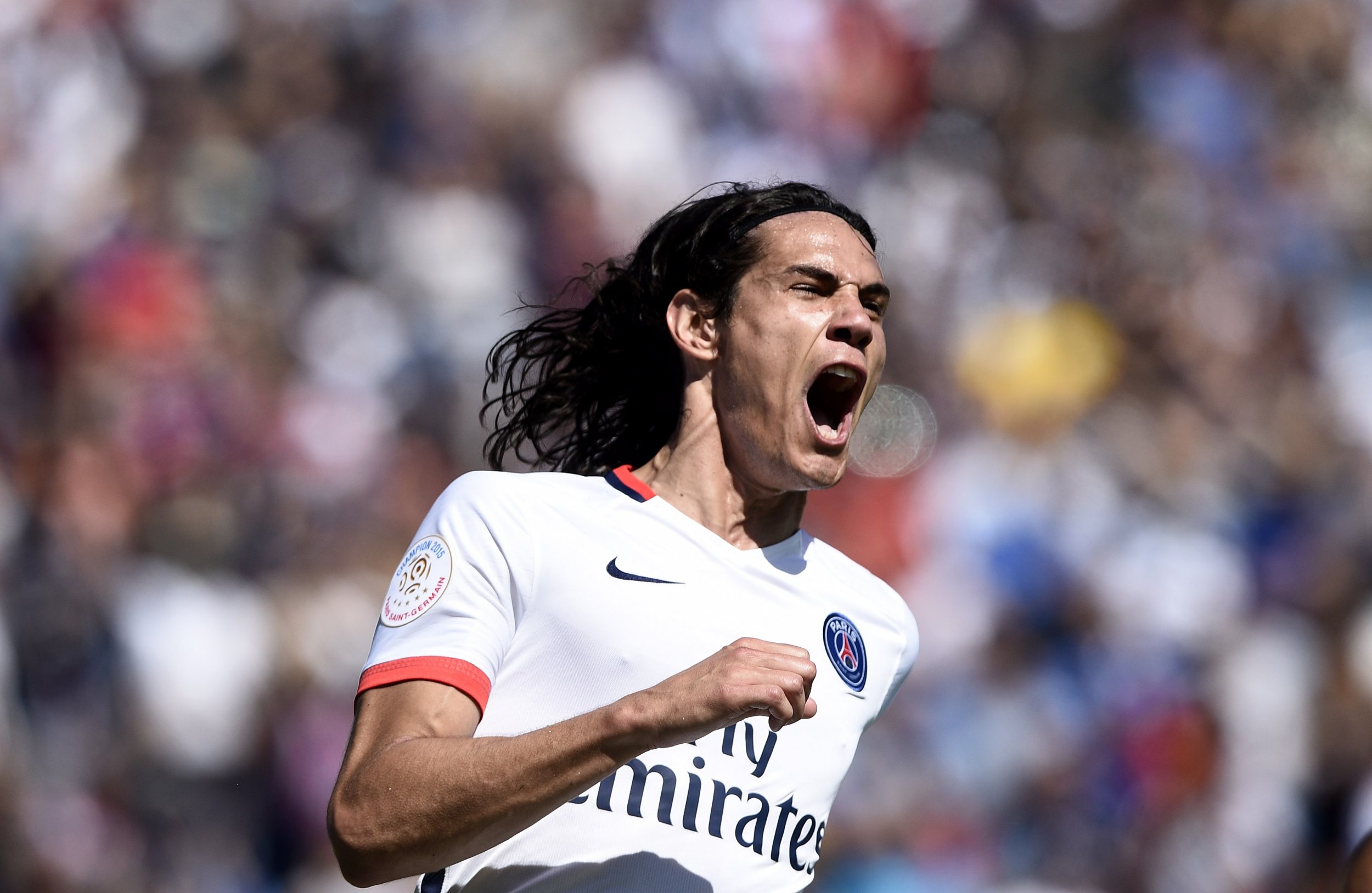 Manchester United's search along the football supermarket shelves may have led the club to a Uruguayan superstar striker, according to reports.
No, not Luis Suarez, who is happily ensconced at Barcelona, but Edinson Cavani, the magnificently hirsute Paris Saint-Germain forward.
ESPN claims that United has a serious interest in bringing Cavani to Old Trafford, to add a speedy dimension to what has been a mundane attack so far this season.
Cavani has 69 goals in 120 games in all competitions for PSG since arriving from Napoli, the Serie A club, in 2013.
Cavani's prolific strike-rate for Napoli made him a cult figure in Naples, but his time at PSG has not been an altogether happy one.
He has often been forced out of the limelight both on the pitch and off it by the towering, brooding figure of Zlatan Ibrahimovic, now unquestionably the face of the Qatari-owned French club.
At United, Cavani would be treated as he would like—as the main, central striker in a team severely lacking in inspiration.
His all-round play would suit the style of football United fans became used to under the epic reign of Sir Alex Ferguson. Watch the video below to see how impressive Cavani is at beating defenders to headers in the opposition penalty box.
One of United's many problems this season has been getting the best out of Memphis Depay, the Dutch winger who was one of the club's major summer signings at £31 million ($43.9 million). Depay has often lacked a focal point for his crosses. Cavani, with his strength, positional awareness and heading ability, could provide Depay with that.
Cavani would not come cheap. With its vast riches, PSG has no reason to sell and he cost a reported £55.6 million ($78.7 million) from Napoli two years ago. PSG will want a significant profit on that.
But if United manager Louis Van Gaal wants to make a statement signing to lift the club, he could do far worse than make a serious play for Cavani's services.