Thoughts and Prayers and Not Much More: Politicians React to Las Vegas Shooting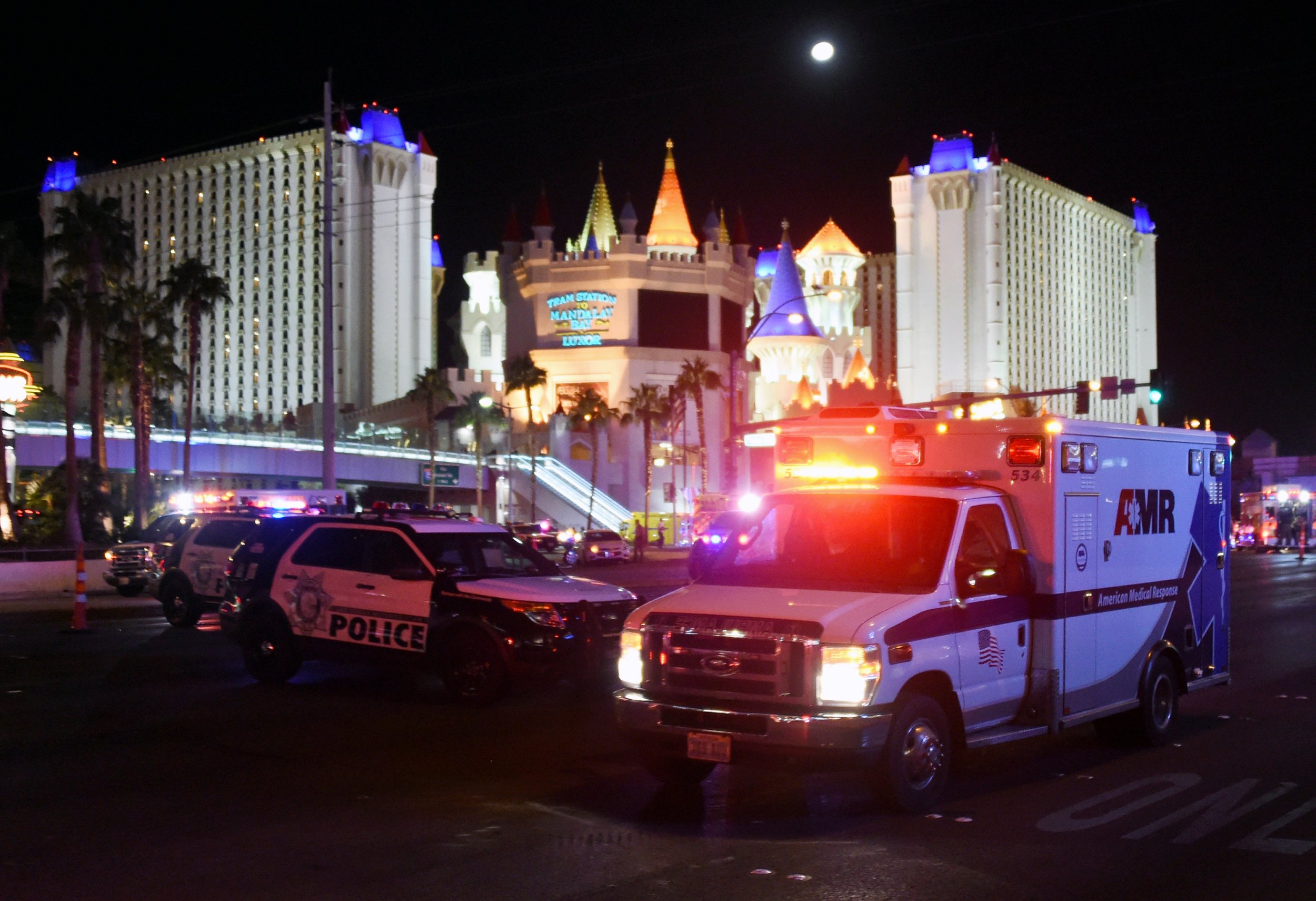 As has become routine following mass shootings, politicians took to Twitter to offer "thoughts and prayers" to the victims and their families, but few called for any legislative changes.
In the hours after Stephen Paddock killed nearly 60 and injured more than 500 early from a Mandalay Bay hotel room, surrounded by a cache of 10 legal weapons, reactions from politicians stuck to piety, not policy.
Related: Las Vegas Shooting Live Updates
Donald Trump tweeted his "warmest condolences." Later, while addressing the nation, the president called the shooting an act of "evil," quoted Scripture and announced the flag would fly at half-mast. "As we grieve, we pray that God may provide comfort and relief to all those suffering," he said.
Vice President Pence offered his "condolences and sympathies."
Ted Cruz took on an active voice, tweeting that he was "lifting up in prayer" those affected by the shooting.
Tweets continued to roll in from Republican lawmakers, all variations of the same condolence.
The reaction from Nevada Republicans took on a similar tone. "Senseless, horrifying act of violence in Las Vegas tonight," tweeted Senator Dean Heller. "Praying for all the victims & those impacted by the tragedy."
"This is obviously an unprecedented event in our nation's history," said Governor Brian Sandoval. "We're going to have to learn from this. We're going to have to fight through this. We have to stop and pray for the families and for the victims. We have to rely on our faith in a time like this, to get us through all of it. I couldn't be prouder of the way Nevadans have responded to this and what they've done."
The similar speeches and social media postings after shootings in Orlando, Florida; San Bernardino, California; and Newtown, Connecticut have been frequently criticized by gun control advocates, including the New York Daily News, which ran "God Isn't Fixing This" on its front page to condemn the "coward" politicians who only talk.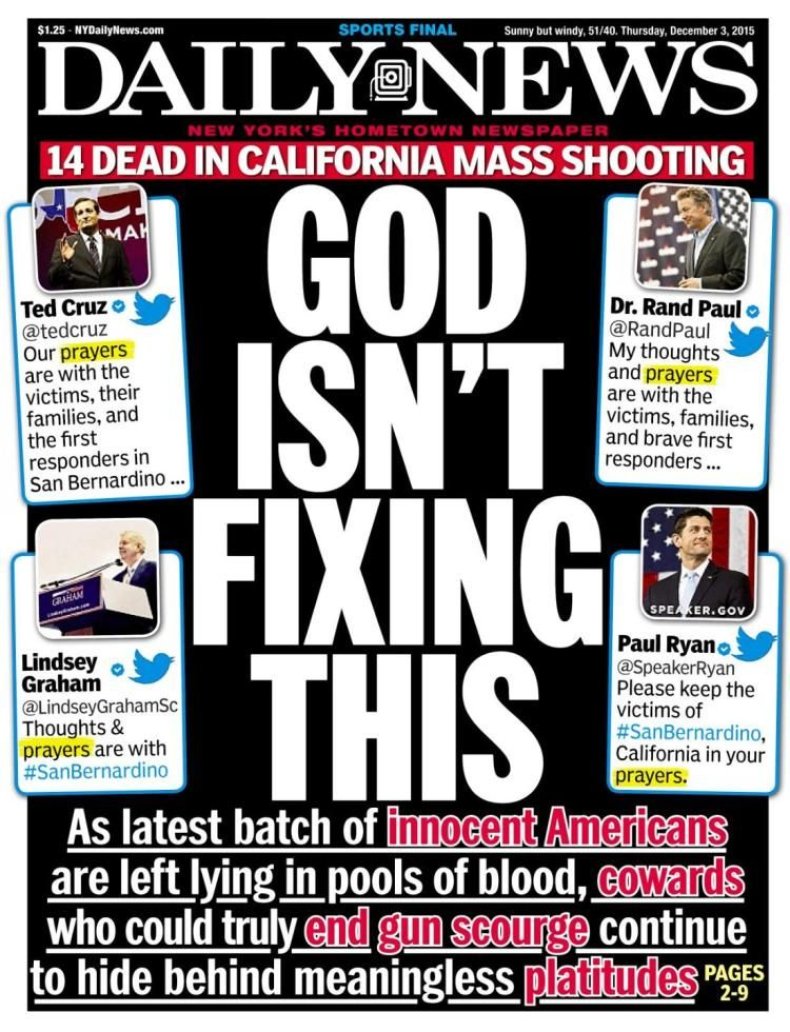 Satirical website The Onion summed up the state of things with a headline following the latest attack: "'No Way To Prevent This,' Says Only Nation Where This Regularly Happens."
The backlash on Twitter was swift.
Plenty of Democrats offered their thoughts and prayers as well, with some, including Sen. Chris Murphy, calling for action.
The shooting in Las Vegas was the deadliest in American history, coming just 16 months after 49 people were gunned down at Pulse nightclub in Orlando, Florida, America's previous deadliest mass shooting.