The Mandalorian Season 2 aired its first episode at the end of October, and Episode 2 is coming very soon. The Disney+ show's makers are extremely spoilers-averse, but the first few details might be coming out about Chapter 10 after the shock reveal of a classic Star Wars character at the end of the last episode.
One thing we do know for sure is the release date of The Mandalorian Season 2, Episode 2. The episode will air on Disney+ across the world from Friday, November. It will be dropped onto the streaming service from 00:00 a.m. on Friday morning PDT. When it comes to your country will depend on your time difference from America's west coast – see our previous article about the release time for episodes of The Mandalorian Season 2 for release times for every country where Disney+ is available:
As usual, Disney+ has not officially confirmed the episode title or synopsis for Chapter 10 of the series. However, the title may have been revealed anyway. The Rotten Tomatoes page for The Mandalorian Season 2, Episode 2 says that the episode is titled "Chapter 10: The Confrontation."
This title was first seen as part of a reported leak in April 2021. However, that leak had a different episode title for Chapter 9, so viewers should take this title with a pinch of salt.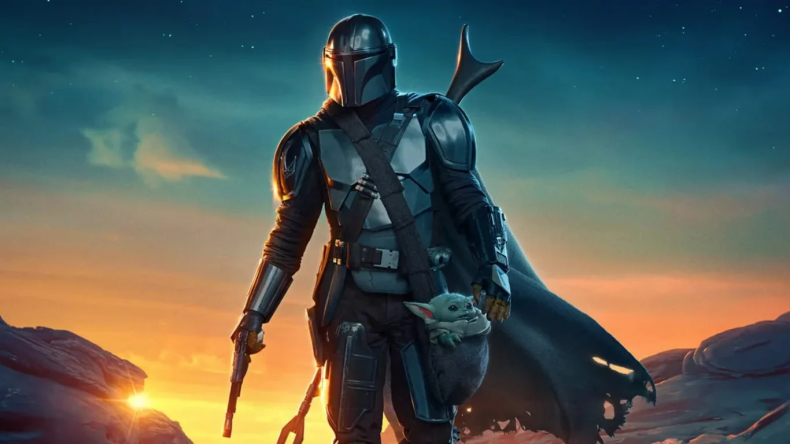 A synopsis circulating among fans reads: "The Mandalorian must ferry a passenger with precious cargo on a risky journey." However, this has not been confirmed by Disney.
Though we do not know exactly who this confrontation might be between, fans will be hoping that it might see the show's central Mandalorian (played by Pedro Pascal) taking on Boba Fett (Temuera Morrison) after he was seemingly revealed to be watching Mando at the end of the last episode.
However, it could also see the return of Moff Gideon (played by Giancarlo Esposito), who is set to return at some point in the season and has some unfinished business with Mando after the last season.
In a Good Morning America interview, Esposito confirmed that his character is still very much on the search for The Child (or, as the world continues to call him, Baby Yoda). The Breaking Bad actor said: "He is a remnant of the Imperial Empire and he is still searching for his quarry, which we hope he will find."
The Season 1 recap at the start of Season 2 ended with the shot of Gideon and his fearsome weapon the darksaber. However, some have speculated that the darksaber plot is central to Season 2, so it may be too early for the confrontation between Mando and the Moff.
The Mandalorian Season 2, Episode 2 airs on Friday, November 6 on Disney+.