Everything We Know About 'Manifest' Season 4 After Netflix Saves Show
Manifest Season 4 has been confirmed by Netflix, two months after the show was canceled by NBC—and two months after Deadline reported that the streamer had passed on the opportunity to save the show.
Netflix waited until what is known as "828 Day" to Manifest fans before renewing the series—a day that pays tribute to Flight 828 in the show.
The streamer revealed Season 4 on August 28 (8/28) at 8:28 p.m. as a way to announce that the show was coming back.
This came after fans of the one-time NBC series kept #SaveManifest trending for an extended period of time, with the show also kept high in the Netflix top 10 charts by fans rewatching the series.
Netflix has also announced a number details about the upcoming series. Here's what we know so far.
How Many Episodes Does Manifest Season 4 have?
Netflix has announced that it has ordered 20 episodes of Manifest. This is a much bigger order than most Netflix seasons get—shows on the streamer typically get up to (at most) 13 episode, with eight to 10 episodes a more usual number.
However, Netflix is getting the most from its money in terms of content by releasing these episodes in parts.
Deadline reports that the episodes will be split into "multiple parts," though does not specify how many parts. Previous shows such as Lucifer (which was also saved by Netflix after airing on network TV) have aired in seasons that were divided into two sets of eight episodes.
Will Season 4 Be The Final Season of Manifest?
Though Netflix has saved the show for now, it does look set to end before creator Jeff Rake's original plan of six seasons.
The streamer has announced that these 20 episodes will make up the last ever season of the show.
Who Is In The Cast of Manifest Season 4?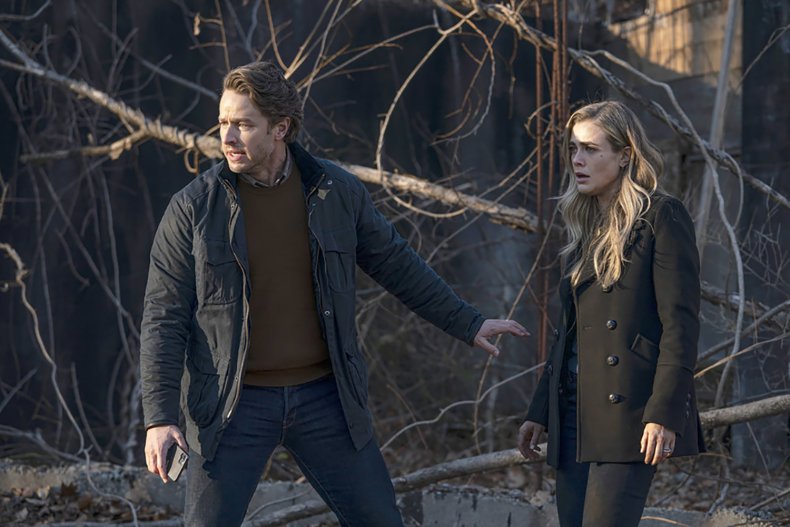 Deadline reports that leads Josh Dallas and Melissa Roxburgh have both signed up to return as Ben and Michaela Stone respectively. J.R. Ramirez is also reportedly set to return as Jared Vasquez.
However, fans might have to expect that some characters will not be returning for this final season.
After the initial attempts to save Manifest fell through, the cast and crew were released from their contracts, meaning that they now need to be signed up again one by one.
Negotiations are believed to be underway with actors such as Parveen Kaur, Luna Blaise and Jack Messina. A question mark hangs over whether Matt Long will be able to return—the Zeke actor has signed up for NBC pilot Getaway, so his involvement in Manifest Season 4 will depend on whether that pilot gets picked up, and then if Netflix and NBC can make scheduling work for him to do double-duty.
When Is Manifest Season 4 Out On Netflix?
The deal to save Manifest was made in June, meaning we are still in the relatively early stages of pre-production.
This means that a release date any earlier than late 2022 is very unlikely—though splitting the season into multiple parts may help the streamer get the early episodes out earlier.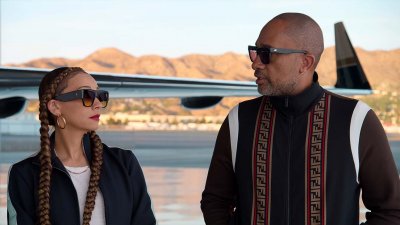 U.S. viewers will likely have to wait until the show has been rolled out across the world.
Netflix's deal with Warner Bros. (who make the show) also gave it international streaming rights for the first three seasons, which are yet to be released on the streamer outside of the U.S.
So, Season 4 will not come until all three seasons of the show are streaming everywhere.
Is There a Trailer for Manifest Season 4?
Nothing has been filmed yet for the new season, so fans should not expect the first promo until 2022.
Manifest Season 4 is coming soon to Netflix; Seasons 1 to 3 are streaming now on Netflix U.S.