Manifesto Against Mark Zuckerberg Found at Northeastern Explosion—Report
A 45-year-old man was injured after a package exploded at Northeastern University on Tuesday, with CNN reporting that it contained a manifesto attacking Facebook founder Mark Zuckerberg.
Police were called to Holmes Hall on 39 Leon Street at 7:18 p.m., where they found the victim, a Northeastern University employee, with "minor injuries to his hand" and transferred him to hospital.
A second suspect package was found by Boston Police's bomb squad near the city's Museum of Fine Arts, on the outskirts of the university campus. It was made safe by first responders.
Speaking to CNN, law enforcement insiders said the first package contained a note attacking Zuckerberg and academic work around the development of virtual reality.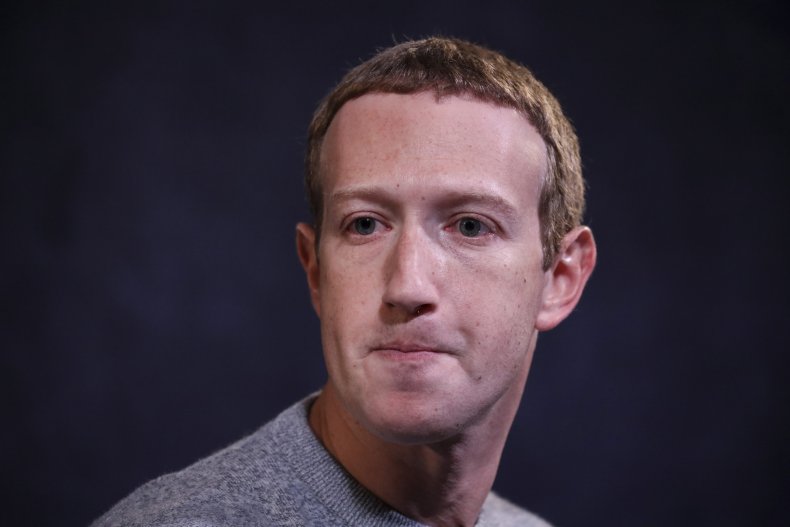 They added that the device was in a plastic container, and detonated after the latches were lifted and the lid opened.
It was sent to Northeastern University's virtual reality center and the victim was one of the facilities' employees, according to the sources.
At a press conference, Mayor Michelle Wu praised the reaction from police.
She added: "We want to make sure to emphasize that this is of the utmost priority, the safety and well-being of all our young people here."
Michael Davis, who heads the university police department, said: "It's very important to note, our campus is secure."
FBI Assistant Special Agent in Charge Jason Cromartie told CNN that the bureau's Joint Terrorism Task Force had joined the investigation.
Northeastern University Police are urging students and members of the public to avoid the scene while the investigation continues.
Brian J. Phillips, a counterterrorism expert based in the U.K., told Newsweek that the case reminded him of Theodore Kaczynski, the Unabomber, who killed three people between 1978 and 1995.
He said: "When I saw the news, I thought of the Unabomber. The Unabomber was motivated by an anti-technology ideology and he sent most of his bombs to universities.
"It's early in the investigation, but this also seems to be a small or rudimentary bomb, and the Unabomber's devices were relatively simple as well. The Unabomber usually didn't attempt to carry out mass-casualty attacks—he typically tried to kill the person opening the package."
Phillips, co-author of Insurgent Terrorism: Intergroup Relationships and the Killing of Civilians, said Facebook could have been a target because "extremists on all sides accuse it of being biased against them."
He added: "There are neo-Luddite or anti-technology movements in many countries, often loosely connected with others. Some are part of the so-called eco-terrorist movement ... This could be connected to a movement, or it could be one individual, like the Unabomber was. But these days even 'lone actors' often get inspiration online, and are frequently part of an online community."
Northeastern University is a private research institution with about 27,600 students. Some 19,000 of these are undergraduates.
Its virtual reality center was "founded to provide virtual and augmented reality experiences at no cost to Northeastern students," according to its official website.
The website continues: "We wanted to build an environment in which developers, designers, tinkerers, and the curious could all meet to explore amazing new technologies that are still in their infancy.
"By providing this rent-free experience, the gap between dreaming about VR and actually doing something with it is closed."
In October 2021 the parent company of Facebook changed its name to Meta as the company moved its focus to the virtual reality metaverse.
Zuckerberg said: "From now on, we're going to be the metaverse first. Not Facebook first. Facebook is one of the most used products in the world. But increasingly, it doesn't encompass everything that we do."
Earlier this year the company announced it had designed an artificial intelligence supercomputer that it hopes will be the most intelligent in the world.
Northeastern University has been contacted for comment.
Anyone with information about the incident is asked to contact Boston Police. Information can also be given anonymously by calling the CrimeStoppers Tip Line at 1 (800) 494-TIPS or by texting the word 'TIP' to CRIME (27463).
Update 09/14/22, 7:20 a.m. ET: This article was updated to add comments from counterterrorism expert Brian J. Phillips.