'Treasure This': Man's Birthday Card From Grandma Is Making Internet Sob
Where would we be without grandmas? From the 92-year-old granny who wrote hilarious rules for her own funeral, to a grandma's first attempt at online dating, the world would certainly be a darker place without them in it.
The card one grandmother made her grandson for his birthday has gone viral, and it's equal parts heartwarming and heartbreaking.
In a post shared to Reddit's MadeMeSmile forum, user u/Tttoille (real name Elliott) posted a picture of the card along with the caption: "My 98 year old grandma has been making me birthday cards for years. This one is the most plain of them all, but meant the most."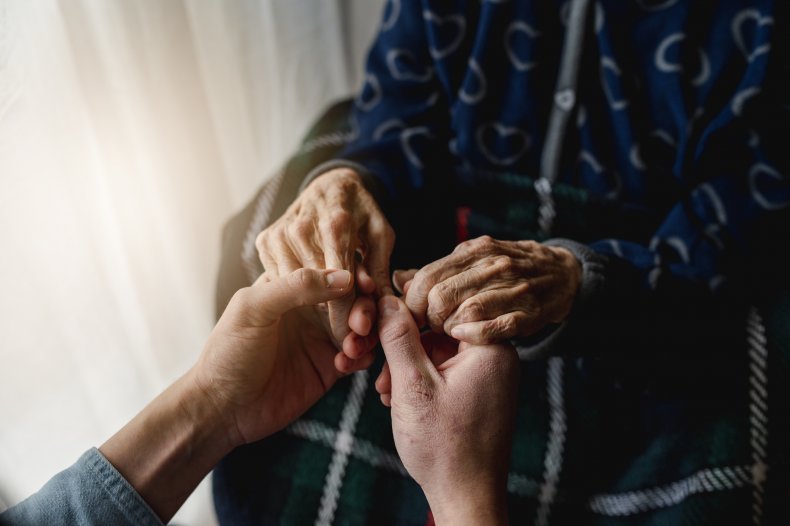 In the image, Tttoille's grandma has typed a touching message, which reads: "Happy birthday Elliot.
"You have blessed my life for 47 years.
"This will be my last time trying to write on computer and doing it as hands don't want to write and now memory going fast, but trying to do a birthday card for you my dear precious Elliott.
"Love you so much, Grandma Rose."
Redditors couldn't cope with the beautiful note, which has been upvoted 151,000 times and received 1,700 comments.
1-cupcake-at-a-time said: "This sub is MadeMeSmile but this kinda MadeMeCry.
"It's so sweet."
1955photo commented: "Treasure this, forever."
While MazyFerret wrote: "This hit me in the feels."
A strong relationship between grandparents and their grandchildren benefits both parties. A study by University of Oxford showed that children who spend a lot of time with their grandparents are less to prone to emotional and behavioral problems, while older adults who look after their grandchildren are less likely to suffer from anxiety or depression.
One user suggested that Elliott frame the card to keep it forever. AnorakJimi said: "It's a written record, undeniable evidence, of love.
"Trust me, when they've gone, there's nothing like it to reminisce about the times you had with them, the love you had for each other."
In the comments, Elliott shared more about his grandma.
He wrote: "I've always been her "Elly-rat" (play on Elliott).
"She lost her husband, my 97 year old grandpa this year. Makes me realize, especially with this card, that I will be losing her too.
"Both were rocks in my life.
"Sometimes you are lucky enough to have the best gma in the world."
Other users shared adorable tales of their own grandmas.
Nerdify42 wrote: "Mine was the sweetest person you ever did meet. I never saw her say a mean word about anyone.
"She loved fully and was the only truly altruistic person I ever knew. I was fortunate to have known her so well.
"She never quite got the hang of computers except to play solitaire games though!"
MightywarriorEX commented: "I found a letter from my grandmother recently when cleaning out some things in our garage. It was from when I was struggling in school and she sent me some money to hire a tutor.
"She shared some of her struggles in school and said she would always find more if I needed it.
"I've kept the letter all these years, it's been over 25, I think, since she sent it. She's been gone for so long but that letter brought her back and filled me with a deep sense of being loved again.
"Thanks for sharing this and bringing back the feeling on a difficult day. I needed this little moment…"