'Perfect Match': Woman Finds Romance Thanks to Granddaughter in Viral Clip
A woman has found love with the help of her granddaughter, and her now-viral story is stirring up emotions in viewers.
The TikTok recounting the situation, captioned, "Just call me cupid #onlinedating #tinder #match #pof," has been viewed over 435,700 times and liked 72,400 times since it was shared on April 18.
According to Statista, in 2021, there were 49 million online dating users in the United States. That number is only supposed to increase in the coming years, and 50.8 million dating users are expected in 2022.
The website also reported that 17 percent of users have met a romantic partner on a dating website as of 2019, and 30 percent know someone who has.
The 20-second clip, posted by TikToker @carlivcostello, or Carli, began with an image of her grandmother smiling in a black dress.
Text overlay was displayed on the screen: "POV: Your grandma wants to find a man, so you download all the dating apps and find her one and get to watch them fall in love. And now they're living their best life together."
Next, a series of text exchanges are highlighted between the TikToker and her grandmother. In one, they discuss a dating option, whose profile picture the TikToker shared with her grandma.
"He's not bad, but too far," the woman's grandma explained. She also called him "too young."
In another conversation, a man was the topic of conversation after he liked and messaged the woman.
"He looks good," the grandmother replied back. She also added that he lived close by.
The TikToker explained she would message him back, but her grandmother asked if she could message him. They decided that the granddaughter would pretend to be her and message him back and give him her grandmother's number.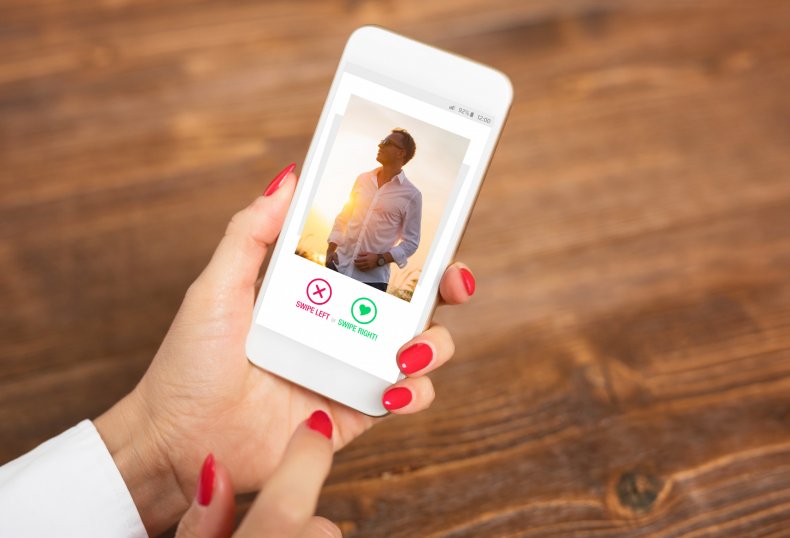 As the conversation continued, the granddaughter told her grandma, "We're gonna find you a man!" She also added, "Now you get your pick of the litter!"
The TikToker's grandma also added, "Hope he messages me back" in regard to the potential love interest.
In an additional conversation, the TikToker told her grandma that she paid $60 for one of the dating apps, and her grandma said, "Are you crazy for paying? I thought it was free?"
The TikToker also let her know that she was using Match.com and Tinder as well.
"I'm going to find one!" the granddaughter insisted.
Apparently, all their hard work paid off, because the TikToker's grandmother found a man through one of the dating apps all thanks to her granddaughter's efforts.
A number of pictures of the new couple are also shared, and in one, they hold each other while posing for a picture all smiles.
In another moment, they're dancing together in a bar. Plus, there's an image of the happy couple in the pool together and another of them looking out at the moon at night.
They even spent some time on the beach together and outside on a porch as the woman's new man had an arm wrapped around her.
Over 1,000 comments have poured in over the viral love story, and people really seemed to appreciate the situation. "This is the cutest thing I've ever seen," a TikToker admitted.
Kind words were everywhere when it came to this happy ending. "Proof you're never too old to be happy and find the right partner," a viewer said.
The video stirred up emotions in some. "I didn't know anything could make me this happy, I'm crying," a TikToker wrote.
One viewer pointed out that they loved "that she wanted you to help with the apps."
Many people praised the granddaughter's hard work. "Oh my gosh, they are so cute!" a TikToker said. "You win granddaughter of the year award."
While another viewer admitted they've "never felt so much happiness in my life until right now."
Other words of appreciation included things like, "They look like a perfect match," and "Um, OK this is perfect."
Newsweek reached out to TikToker @carlivcostello for comment.
This isn't the only viral moment involving dating. A man told his Tinder date she wasn't "hot enough" to take on a date. A woman highlighted a series of "green flags" in a man's apartment. In addition, a man laughed at his date when they revealed their dating goal was marriage.