Man's Proposal at NHL Game Goes Awry in Viral Video: 'She Said No'
A failed proposal caught on the kiss cam at a National Hockey League (NHL) game elicited gasps across the arena last week.
The cringe-inducing moment went viral on Twitter, as videos taken by NHL fans showed a shirtless man kneeling on one knee before a woman in the aisle of New York's UBS Arena, during a game between the New York Islanders and the Florida Panthers on October 13. The words "PLZ SAY YES YES YES" were etched across the man's bare chest, according to spectators.
The woman appeared to be stunned, holding her hands over her mouth, but the kiss cam cut away before she could answer.
What happened next sent the crowd into a tizzy: The woman knelt in front of the man, said a few private words to him—and bolted out of the arena. The rejected man was forced to take his seat in front of nearly 20,000 people, where he swigged a solitary beer.
Social media quickly erupted in theories over whether the proposal was real or staged. But David Marcus, a spectator who filmed the scene close-up, did not believe it was a stunt.
"Crazy view of the Islanders game proposal that went wrong," Marcus said on Twitter. "She said no! No! No! I felt so bad...he was sitting there shirtless for 2 [minutes] tearing up. For all those saying it was fake, I was there and it was most certainly not fake."
Jaime Bronstein, a licensed relationship therapist and author, told Newsweek that public proposals can be a healthy decision for couples who are extroverted and wish to share their love with others. However, a proposer who is insecure about the outcome might also pop the question in public as a way of pressuring their partner to say yes.
Surprises can keep a relationship "playful, fun and light-hearted" while representing thoughtfulness and a desire to make the other person happy, Bronstein said. However, couples should communicate in advance about their expectations surrounding the proposal.
"It's healthy to discuss comfort levels regarding various types of proposals," Bronstein said. "For example, public versus private, extravagant and lavish versus understated, or destination proposals versus local."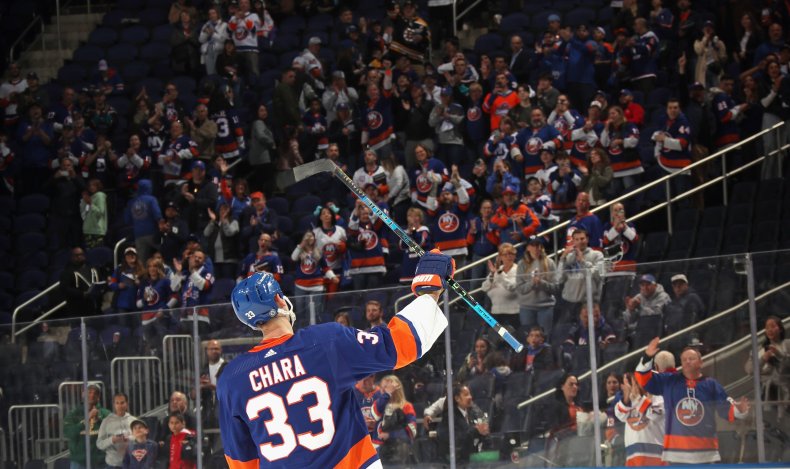 To those like the shirtless man who was stung by rejection, Bronstein offered the mantra, "Rejection is protection."
"If it doesn't work out with one person, it just means the right person will come along at some point," she said.
The therapist also recommended allowing yourself to grieve the loss of the future you envisioned.
"It's not easy to pivot, especially when it comes to what the heart wants, but it's important for your mental health to get to the point of acceptance so you can be open to love again," Bronstein said.