Manson Family member Bruce Davis, 77, has had his latest attempt at parole blocked by California Governor Gavin Newsom. Newsom is the third consecutive governor to deny Davis his release from prison. The rejection marks the sixth time Davis' parole decision has been reversed.
Davis has been incarcerated since 1971 for his role in the murders of musician Gary Hinman and stuntman Donald "Shorty" Shea. Charges against him also included robbery and conspiracy to commit murder.
Parole was recommended for Davis because of his age and good behavior. Records indicate Davis suffers from both emphysema and an enlarged prostate. Newsom, however, said Davis still poses a threat to society at large.
Newsom cited the opinion that Davis did not show a "comprehensive understanding of how he came to participate in such extreme violence."
"As a result," Newsom continued, "I do not believe that he has the current insight and skills to abstain from violent situations in the future if released."
Governors Arnold Schwarzenegger and Jerry Brown also blocked Davis' parole in years past.
Attorney Michael Beckman disagreed with Newsom's assessment of Davis.
"Six parole boards decided [Davis has] been rehabilitated," Beckman said to KVOR. "He is rehabilitated and has been for a long time."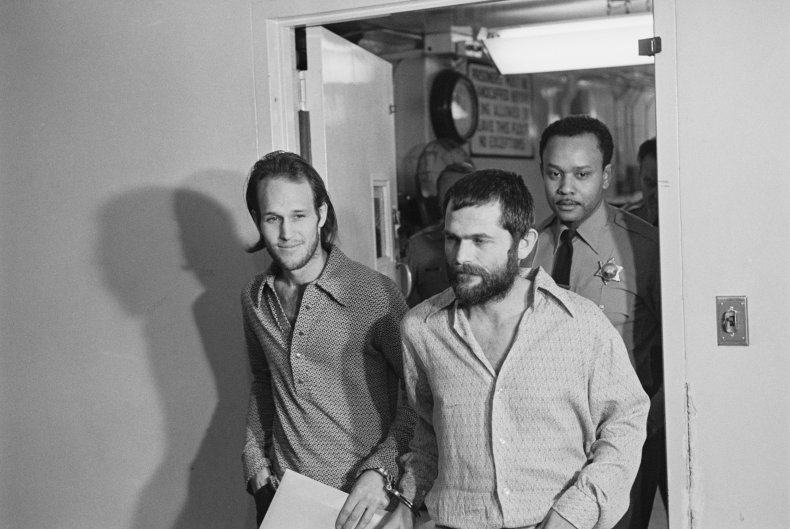 Davis was convicted for the murders along with Steve Grogan and Charles Manson, the alleged ringleader of a series of crimes that hit California in 1969.
"I held a gun on Gary [Hinman] while Charlie cut his face," Davis said of Hinman's killing during a 2014 parole hearing, "and then I abandoned Gary to the rest of everybody else and I left."
"I wanted to be Charlie's favorite guy," Davis added.
California governors have also intervened in the parole of Manson Family member Leslie Van Houten.
Van Houten was convicted for her role in the stabbing murders of Leno and Rosemary LaBianca, which were committed under Manson's direction. Governor Brown blocked a parole board's decision to free Van Houten in January 2018, but the court did not reverse Brown's decision.
Governor Newsom blocked a more recent decision to grant Van Houten parole in June 2018.
While never a member of the family, Lynette "Squeaky" Fromme claimed to be in love with Manson. Fromme went to prison for life after attempting to assassinate President Gerald Ford in 1975. She escaped in 1987 to visit Manson in jail.
As previously reported in Newsweek, Fromme was granted parole in 2009 and was last reported residing in upstate New York.
Manson died in prison in 2017. He had been charged with seven counts of first-degree murder and one count of conspiracy to commit murder.