The death toll in Oregon's record-breaking heave wave from last weekend has risen to 116, according to data released by the state's medical examiner on Wednesday. Officials said that many people who died were found inside their homes without air conditioning or fans.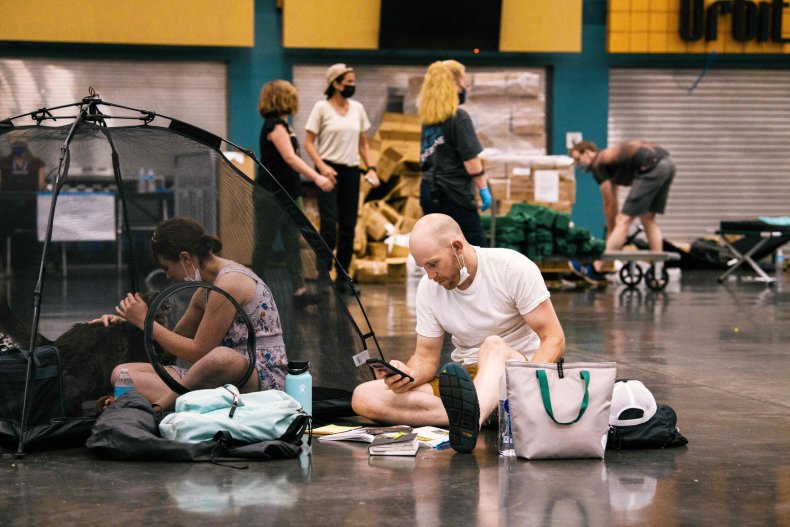 Records for the hottest days on record were set in multiple cities in the heat wave, during which the National Weather Service put an excessive heat warning in effect for much of the Pacific Northwest region.
The Oregon State Medical Examiner reported that those who died of heat-related illness amid the record-breaking temperatures ranged in age from 37 to 97. More than half of the deaths were in Multnomah County, where Portland is located, and the county later referred to the heat wave as a mass casualty event.
Portland reached 116 degrees on June 28, which is a hotter temperature than has ever been recorded in traditionally warmer cities like Dallas, New Orleans and downtown Los Angeles.
Multnomah County released a statement following the heat wave, which read, in part: "Many people had underlying health conditions and many of those who died were found alone, without air conditioning or a fan."
The release also noted that "[t]he majority of people died in their homes."
Statistics show that many people in the area lack air conditioning. The most recent American Housing Survey from the U.S. Census Bureau taken in 2019 found Seattle was ranked the least air-conditioned city of the top 15 metro areas. About 91 percent of U.S. homes nationwide reported having primary air conditioning installed, according to the survey, while that number was 78 recent for Portland and 44 percent for Seattle.
The Mayo Clinic reports that a "lack of air conditioning" is one of several contributing factors in heatstroke, which can lead to death. The Mayo Clinic's website states, "Fans may make you feel better, but during sustained hot weather, air conditioning is the most effective way to cool down and lower humidity."
During an appearance on CBS' Face the Nation that aired on July 4, Oregon Governor Kate Brown called the death toll from the heatwave "absolutely unacceptable."
The governor shared a link to the interview later on her official Twitter account. She placed blame on climate change for the heat. She also wrote: "We've been working to make sure Oregonians are prepared for these types of emergencies—and we'll keep at it, centering the voices of those most impacted in our efforts."
A final death toll is not expected to be finalized for months. As Multnomah County noted in a more recent press release, "Investigators make preliminary findings from the basic information they are able to obtain, but death investigations require the detailed gathering and recording of facts: from scene observations, medical records, fingerprints and examinations to interviews with witnesses and next of kin. Toxicology reports shed light on deaths and can take several months to be considered final."