Law enforcement officials in Pennsylvania provided an update on the search for escaped inmate Danelo Cavalcante including the current area where officers are looking.
The Pennsylvania State Police and the Chester County District Attorney's Office announced during a press conference on Tuesday that the search for Cavalcante was continuing after he first escaped the Chester County Prison on August 31. Cavalcante was in custody serving a life sentence for the murder of his ex-girlfriend, 33-year-old Deborah Brandao.
"The search area is probably close to three miles across east to west and two to two and a half miles north to south," Pennsylvania State Police Lieutenant Colonel George Bivens said on Tuesday. "It's a large area of wooded, hilly terrain."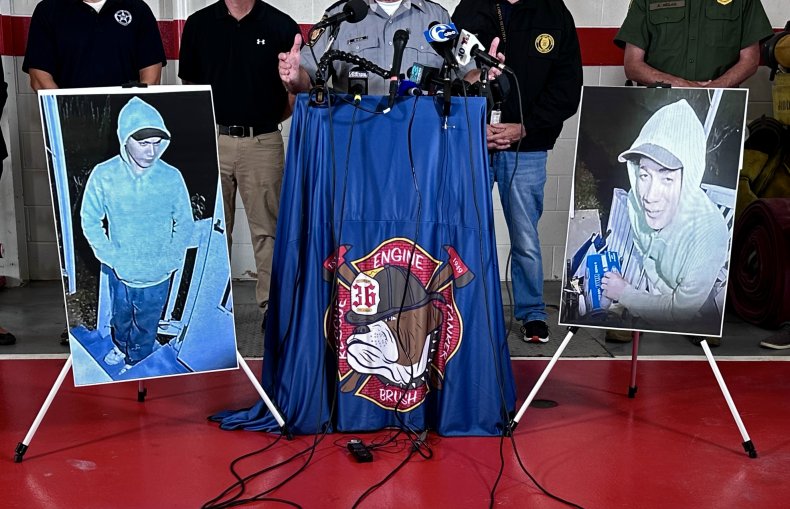 According to the police the current search area, which is shown in the map below, is as follows:
PA 23 to the north
PA 100 to the east
Fairview and Nantmeal Roads to the south
Ironbridge and County Park Roads to the west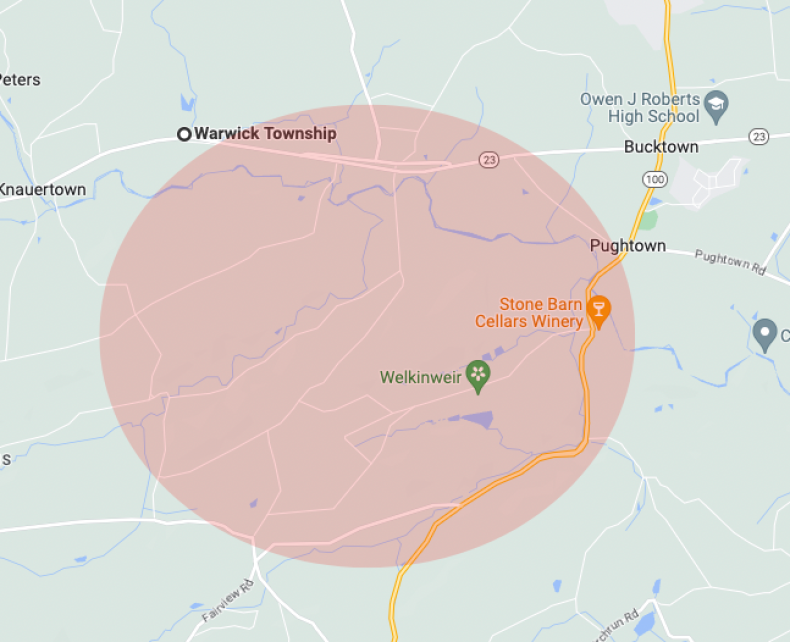 Bivens also provided new information regarding recent confirmed sightings of Cavalcante near or inside the current search area. According to police, on Monday evening, a person believed they saw Cavalcante near the south side of Fairview Road and after police were called to search the area, they discovered prison shoes believed to be worn by the escaped inmate.
"Information was received from another resident in that immediate area that a pair of work boots had been stolen from a porch at her residence," Bivens said during the press conference.
Later on Monday night, a homeowner on Coventry Road said that Cavalcante broke into their garage. Cavalcante reportedly grabbed a rifle equipped with a scope and a flashlight from the garage before he was fired at by the homeowner. Some of Cavalcante's clothes were found on the driveway of the home where the incident occurred.
Bivens said on Tuesday that Cavalcante is considered to be "armed and extremely dangerous" since he is now in possession of a firearm.
"We consider him desperate, we consider him dangerous...I would suspect that he's desperate enough to use that weapon," Bivens said.
Prior to the press conference on Tuesday, the Owen J. Roberts School District, which is located near the current search area, closed all schools and district buildings due to concerns related to Cavalcante.
"The safety and security of our students and staff remains our top priority. We know that this situation is stressful and upsetting for our entire community. We thank you once again for your patience, support and understanding throughout the past several days," the school district said in a statement.
Newsweek was previously directed to the press conference after reaching out to the Pennsylvania State Police for comment.