The Mar-a-Lago Search—What Should Happen Next | Opinion
Around 9 a.m. on Monday, FBI agents executed a search warrant for rooms at Mar-a-Lago, former President Donald Trump's house in Palm Beach. The news of the search was announced by Trump in an outraged statement.
Perhaps we can, for the present, discount the predictable Republican reaction to this announcement—Minority Leader Kevin McCarthy's threats to pillory the Attorney General Merrick Garland in congressional hearings, for example, or Senator Josh Hawley (R-Mo.)'s call for Garland to resign or be impeached—and disregard the no less predictable monetizing of the FBI search by Trump himself on the internet. Senator Ted Cruz (R-Texas) apparently accused the FBI of being "the Democrat Party Police Force" and also added a fundraising link.
At the same time, we can put aside for the moment the understandable revulsion of Democrats who endured the smear campaigns against Hillary Clinton for what appear to be far less serious mishandlings of far less significant documentary traffic. It must be difficult to listen to Republican complaints about politicizing the Department of Justice when we know from testimony before the Jan. 6 Committee of attempts to replace senior Justice officials with more pliable personnel who could claim, falsely, that there was enough information to undertake a DOJ investigation of swing state results in the 2020 election.
Neither of these reactions will move the country to where it must be if it is to go forward with greater confidence in our institutions.
Instead, we must first establish what happened. In the next few days the basis for the search warrant will doubtless become clear. It appears that the National Archives in May 2021 became convinced that documents legally required to have been turned over to the Archives from the Trump White House were missing. After a good deal of backing-and-forthing, federal officials traveled the following January to Palm Beach to retrieve 15 boxes of documents, some contents of which were believed to be highly classified items that had been removed from the White House. These are said to have included Trump's correspondence with the North Korean leader Kim Jong Un among other sensitive materials Apparently concerned that some documents had been removed from the 15 boxes previously withheld, a national archivist in February asked the Department of Justice to investigate. In May, that Department launched a grand jury investigation into whether Trump had purposefully mishandled White House documents. In June, senior Department officials—including the head of DOJ's counterintelligence section—met with Trump aides to discuss security arrangements, among other matters, for the documents still remaining at Mar-a-Lago despite the requests of the National Archives.
Trump, it now appears, was served with a subpoena but apparently was insufficiently forthcoming. Instead, a federal magistrate judge was asked for, and agreed to grant a search warrant, which was served on the house managers at Mar-a-Lago on Monday. Trump's Secret Service detail was present; Trump himself was staying at his club in Bedminster, N.J. Investigators removed about 12 boxes of documents and materials.
All this we think we know. Moreover, there are a few inferences we may draw about events and about the governing law. We may assume that the decision to request a search warrant was made at the highest levels of the Department, though not the actual timing; this would be in accordance with rules laid down by former Attorney General William Barr and reaffirmed this year by AG Garland. We may assume that a federal judge found it probable that a search of Trump's residence would produce evidence of a crime. We may assume that this crime arises from those federal statutes that forbid the unauthorized retention of defense-related information that could be used to harm the United States or aid a foreign adversary, and which make it a crime if one who has custody of government documents "willfully and unlawfully conceals, removes, mutilates, obliterates, falsifies or destroys" them. The statute making the mishandling of government documents a felony was signed into law by Trump in 2018.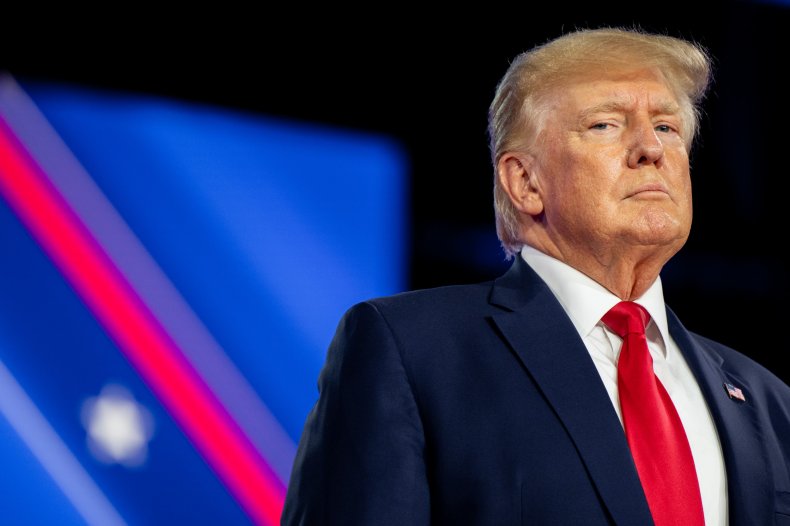 There have been a number of reports, including photographs, of documents that were torn up, and it is said, flushed down toilets by the former president and apparently many of the materials that were turned over often had also been ripped up. And we can probably assume that DOJ chose to seek a warrant rather than a subpoena because the former president could deflect a subpoena on 5th amendment, self-incrimination grounds (as indeed he has pleaded in an unrelated New York civil suit).
We may not assume that the statute that disqualifies anyone convicted under its provisions from holding federal office would in fact apply to a second Trump presidency (my own opinion is that, on constitutional grounds, it would not). Nor may we assume that the search was predicated on evidence related to the campaign to overturn the election that culminated in the attack on the Capitol. Nor can we assume, as one sometimes hears, that because a president can declassify documents at his own discretion, he cannot be held culpable for mishandling them. Arguments that he may retroactively re-classify materials in order to escape prosecution are on a par with the idea that a president can pardon himself, or that the use of the pardon power—which is similarly confided to the president's absolute discretion—can never serve as the basis for an indictment and conviction for obstruction of justice or bribery. In any case, former presidents retain no power of reclassification.
What should be done? Attorney General Garland has petitioned a court to unseal the search warrant and the receipt detailing the property that was seized. Should the court refuse this request, former president Trump should release the search warrant along with whatever supporting affidavits accompany it. These will likely make clear that the evidence sought has nothing to do with the serious charges around Jan. 6 and they will establish the predicate for the judge's finding of probable cause which Trump will be free to challenge.
Next, we should all begin by assuming the good faith of the leadership of the Department of Justice. Merrick Garland, the attorney general, and Lisa Monaco, the deputy, are persons of the highest character. They have served without blemish throughout long careers as dedicated public officials and have earned reputations for probity and ability. They are highly qualified. Attempts to discredit or intimidate them would be laughable if these important questions were a laughing matter.
Finally, we should restrain ourselves from rhetoric that is inflammatory and exaggerated. Donald Trump should be accorded the presumption of innocence and the opportunity to clear his name. If the charges are baseless or trivial, that search warrant could well assure his nomination for the presidency. If instead, the former president only complied with the law by "giving them what he believed they were entitled to," as one Trump adviser has reportedly said, then the nation ought to know the attitudes toward the rule of law held by someone who wishes to hold its highest office.
Philip C. Bobbitt is the Herbert Wechsler professor of federal jurisprudence and director of the Center for National Security at Columbia Law School. He is the author of The Shield of Achilles: War, Peace, and the Course of History.
The views expressed in this article are the writer's own.
Update (8/11/22, 3:45 PM EST): The article was updated to state that Trump was served a subpoena.