March Madness 2019 Predictions: Odds for Every Team in the Final Four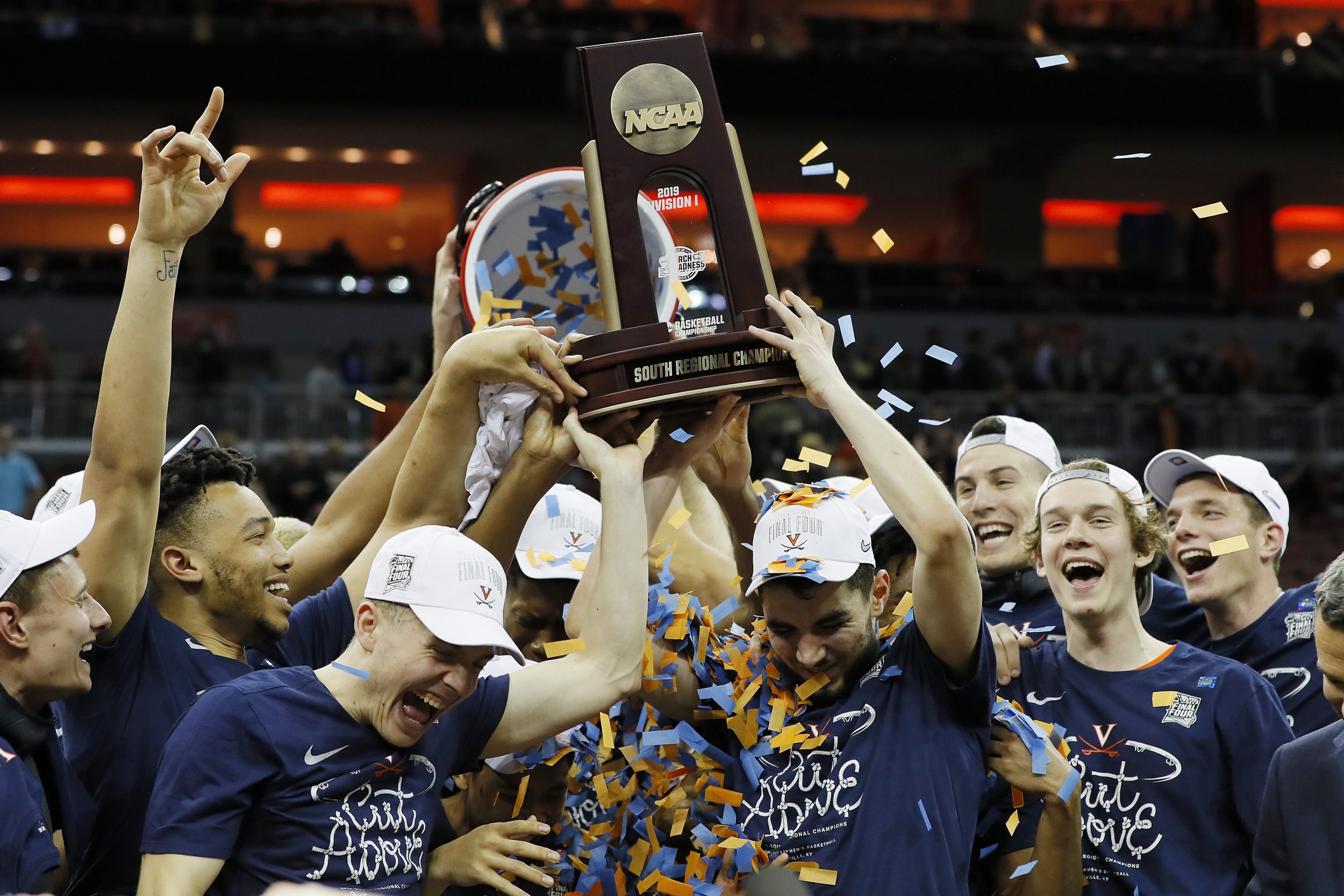 March Madness has entered its final stretch. Of the 64 teams that entered the NCAA Tournament, only four are still standing.
Virginia is the only number one seed left in the tournament. It's now the bookmakers' favorite to win the national title, after reaching the Final Four for the first time since 1984 and for only the third time in its history.
Bovada has the Cavaliers as a +150 favorite to win the tournament.
Should Virginia triumph on Monday, it would be a true redemption story, coming just a year after the Cavaliers became the first number one seed to be knocked out by a number 16 seed.
Newsweek subscription offers >
Having made light work of Gardner-Webb and Oklahoma in the first two rounds, Virginia was pushed all the way by Oregon in the Sweet 16 and needed overtime to beat Purdue in the Elite Eight.
Newsweek subscription offers >
If the Cavaliers are the favorite to win the title, its opponent on Saturday sits at the opposite end of the spectrum. A number five seed, Auburn is the lowest-ranked team of the Final Four participants and at +600 it has the longest odds.
The Tigers, however, have shown a knack for upsetting the odds so far on the way to making the Final Four for the first time in their history.
Auburn has knocked off number four seed Kansas, number one seed North Carolina and number two seed Kentucky on its way to the Final Four.
The absence of Chuma Okeke is a major blow, however, given the sophomore forward was the Tigers' third most prolific scorer.
Auburn will need all the firepower it can summon on Saturday, as Virginia boasts the meanest defense in the tournament, conceding a meagre 55.4 points per game.
On the other side of the bracket, Michigan State enters the final weekend of March Madness as the second-favorite to win the national title. The Spartans' odds stand at +185 and few would bet against them, particularly after their 68-67 win against Duke in the Elite Eight.
Knocking off the number one overall seed saw Michigan State punch a ticket to the Final Four for the first time since 2015 and the 10th overall—the most of the remaining teams.
While the win against Duke was considered a surprise because of the Blue Devils' form, the Spartans had barely broken sweat in the first three rounds, as they dispatched Bradley, Minnesota and LSU.
Like Auburn, Texas Tech is also making its Final Four debut and, like Auburn, it doesn't have the bookmakers on its side. However, while the Red Raiders are +425 to claim a first national title, opponents will underestimate them at their peril.
Texas Tech trounced number two seed Michigan in the Sweet 16 and then eliminated number one seed Gonzaga in the Elite Eight.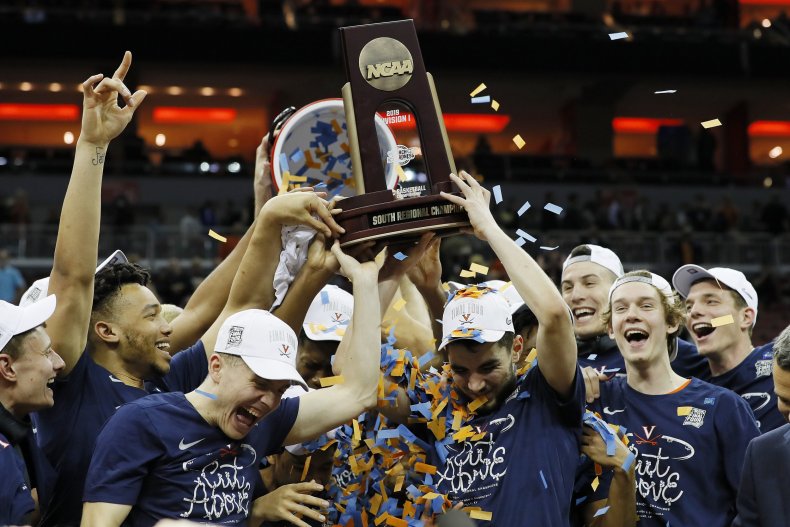 March Madness 2019 Predictions: Odds for Every Team in the Final Four | Sports