Marco Rubio Against 'Stupid' Impeachment Trial, Admits Trump Responsible for Capitol Riot
Republican Senator Marco Rubio of Florida called Donald Trump's upcoming impeachment trial "stupid" while acknowledging the former president's role in the Capitol mob riot.
"I think the trail is stupid. I think it's counterproductive," Rubio said during a Sunday appearance on Fox News Sunday with host Chris Wallace.
"We already have a flaming fire in this country, and it's like taking a bunch of gasoline and pouring it on top of the fire," he added.
Wallace then reminded Rubio that Senator Minority Leader Mitch McConnell previously blamed Trump for the insurrection, to which Rubio responded: "I think the president bears responsibility for some of what happened. It was most certainly a foreseeable consequence of everything that was going on."
The Florida senator continued: "I think that's widely understood and maybe even better understood with the perspective of time. I think that's separate from the notion of 'let's revisit this all and stir it up again.'"
Rubio, however, noted that he would support ending the trial under constitutional grounds.
"Yes, the first chance I get to vote to end this trial, I'll do it because I think it's really bad for America," said Rubio.
"If you want to hold people accountable, there's other ways to do it, particularly for a president, including, as I said, the perspective of history," he added.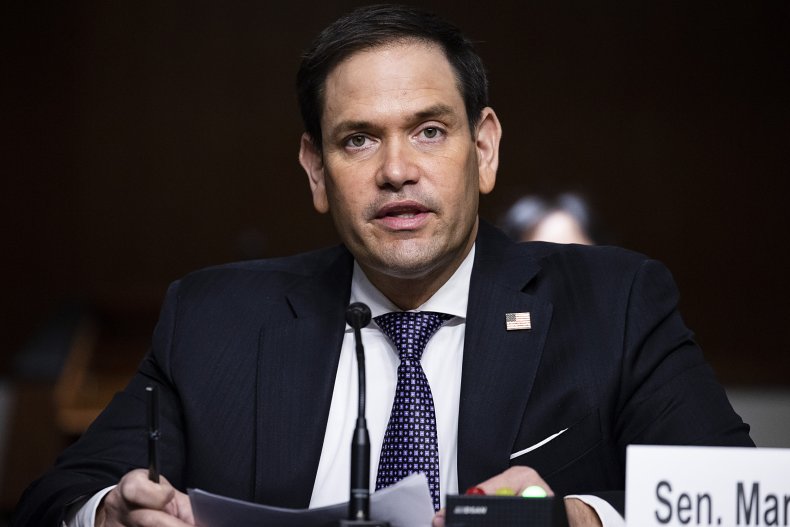 The House of Representatives impeached Trump earlier this month for his role in inciting the violent Capitol riot, which left five dead.
Speaker Nancy Pelosi said the House of Representatives will deliver the impeachment charge on Monday.
Senate leadership, however, agreed to delay Trump's impeachment trial until the week of February 8 to allow President Joe Biden time to start his legislative agenda and legal teams space to prepare their arguments.
"The January 6th insurrection at the Capitol incited by Donald J. Trump was a day none of us will ever forget," said Senate Majority Leader Chuck Schumer during a floor speech. "We all want to put this awful chapter in our nation's history behind us. And healing and unity will only come if there is truth and accountability, and that is what this trail will provide."
Senate Democrats are expected to vote for Trump's impeachment, but at least 17 Republicans would need to join them for the former president to be convicted. This could be difficult as GOP senators have united around the call to shut down the trial, arguing putting an ex-president on trial is unconstitutional.
Legal scholars, including members of the conservative Federalist Society, have countered the argument, claiming the Constitution's impeachment process must be extended to former officials who could attempt reelection.
Newsweek reached out to Rubio's office, but didn't hear back in time for publication.