Republican Senator Marco Rubio has warned of grim days ahead for United States foreign policy after sharing the news of Defense Secretary James Mattis's apparent resignation.
President Donald Trump announced Thursday via Twitter that "General Jim Mattis will be retiring, with distinction, at the end of February," thanking him for the "tremendous progress" made during his two-year tenure. The two men, once seen as allies, came to be known as rivals and Mattis issued a letter telling Trump he has "the right to a Secretary of Defense whose views are better aligned with yours on these and other subjects, I believe it is right for me to step down from this position."
The news came as a shock to a number of lawmakers and Rubio shared Mattis's letter alongside the caption: "Just read Gen. Mattis resignation letter. It makes it abundantly clear that we are headed towards a series of grave policy errors which will endanger our nation, damage our alliances & empower our adversaries."
"I hope we who have supported this administration's initiatives over the last two years can persuade the President to choose a different direction. But we must also fulfill our constitutional duty to conduct oversight over the policies of the executive branch," he added.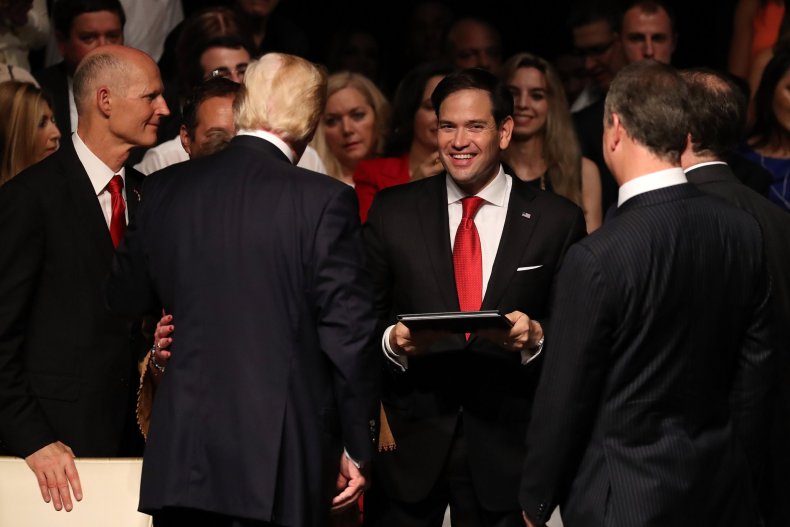 Mattis's departure came just one day after Trump abruptly declared the complete and timely withdrawal of U.S. troops battling the Islamic State militant group (ISIS) in Syria. Trump had long called for an end to the Pentagon's costly involvement and declared ISIS defeated after recent victories by Kurdish-led allies on the ground.
The move was welcomed by Russia, but received mixed reviews at home as a number of legislators lashed out at the Republican leader.
"War on ISIS isn't a US police action on behalf of other countries. ISIS wants to carry out & inspire attacks against Americans. It's better to fight them in Syria than fight them here. Especially when the Kurds,with help from our special forces, are doing most of ground fighting," Rubio tweeted earlier Thursday in response to the decision.
Rubio himself has been the center of recent controversy due to his views on U.S. foreign policy. The Florida Republican, known for justifying his hawkish positions against left-wing Latin American countries with human rights concerns, voted against a bill calling for the Pentagon to end support for the Saudi Arabia's war in Yemen. Riyadh has been accused of mounting civilian casualties in the conflict and its de facto leader Saudi Crown Prince Mohammed bin Salman has been widely accused of being behind the killing of journalist Jamal Khashoggi.