NRA Ally Marco Rubio Confronted By Florida Victim's Father Over 'Pathetically Weak' Comments On Attack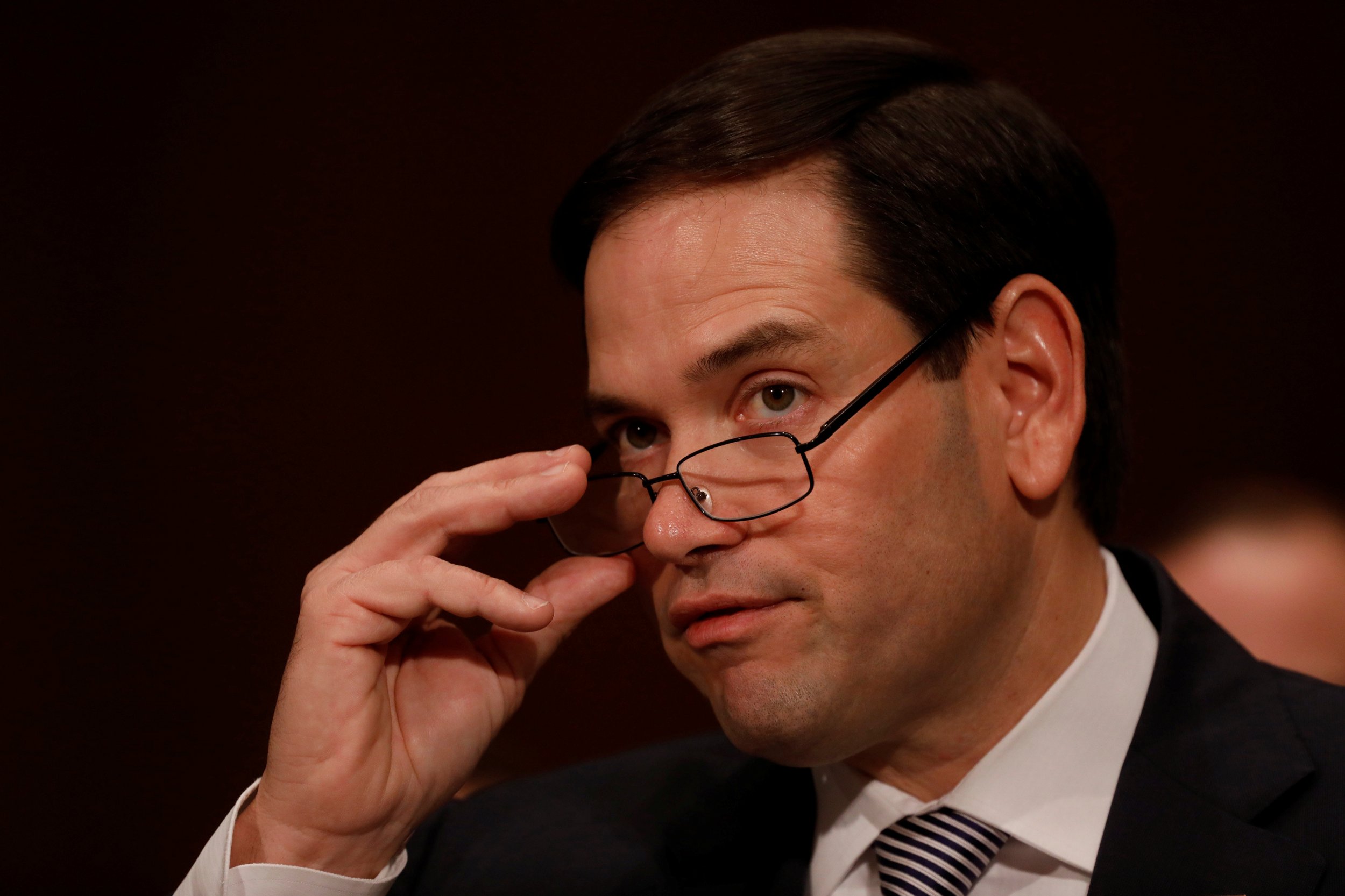 The father of a teenager killed in the Florida school shooting hit out at Florida Senator Marco Rubio over his "pathetically weak" comments on gun control.
In an emotional exchange at a CNN town hall on Wednesday night, Fred Guttenberg, who lost his daughter Jamie in the February 14 shooting at Marjory Stoneman Douglas High School, pressed NRA ally Rubio to take action on guns.
"Your comments this week and those of our president have been pathetically weak," Guttenberg said to the senator, at the town hall, his comments prompting a standing ovation from the crowd.
"So, you and I are now eye to eye. Because I want to like you, look at me and tell me that guns were the factor in the hunting of our kids in this school this week. And look at me and tell me you accept it and you will work with us to do something about guns," he added.
Rubio, who in the immediate aftermath of the shooting cautioned against discussing gun control until the full facts of the case were known, told the crowd he did not believe the issues raised by the shooting could be solved with "gun laws alone" and said he would not back a ban on the AR-15 assault rifle that was used to carry out the attack.
The politician was repeatedly booed by the crowd during the event.
"Sen. Rubio, my daughter, running down the hallway at Marjory Douglas, was shot with an assault weapon, the weapon of choice," Guttenberg responded. "It is too easy to get. It is a weapon of war. The fact that you can stand here and can't say that, I'm sorry."
The senator, who in 2016 received $1 million in campaign ads from the NRA, was also asked by a survivor of the massacre whether he would refuse to take any further donations from the controversial organization.
Cameron Kasky took the microphone and asked Rubio: "Can you tell me right now you will not accept a single donation from the NRA?" prompting applause from the audience.
Rubio danced round the question, claiming he took support from people who believed in his agenda, eventually confirming, after much pressing from Kasky, that he would continue to take such donations.
On stage, Kasky referred to a spokesperson from the NRA, Dana Loesch, who had appeared at the town hall ahead of Rubio.
"I wish I could have asked the NRA lady a question," he said. "Because I would ask her how she can look in the mirror, considering the fact that she has children."