Marco Rubio Assassination Plot from Venezuela Detected by U.S. Intelligence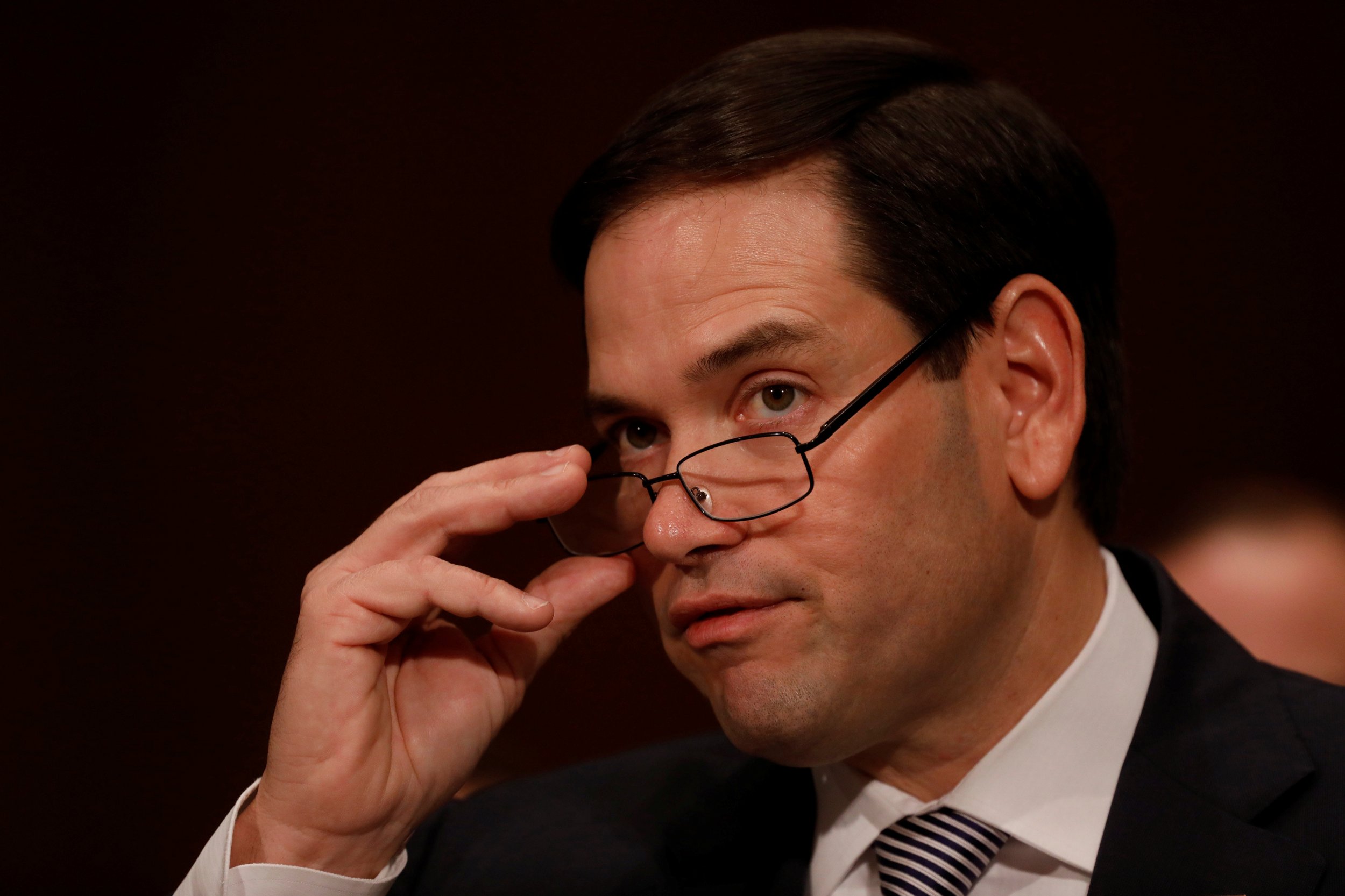 Florida senator Marco Rubio may have been the subject of an assassination plot from a leading Venezuela lawmaker, according to information discovered by U.S. intelligence.
The death threat, which was discovered and shared with security services a month ago, has resulted in the Republican lawmaker receiving additional security protection.
It is believed the order against Rubio may have come from the former military chief and socialist party member Diosdado Cabello, whose open feud with Rubio is well known.
A memo obtained by The Miami Herald on Sunday showed there was an "order to have Senator Marco Rubio assassinated," although it also acknowledged that "no specific information regarding an assassination plot against Senator Rubio has been garnered thus far."
A statement from Homeland Security Spokesman David Lapin seen by the Herald stated that Capitol Police "is responsible for the security of members of Congress," adding: "It would be inappropriate for DHS to comment on the seriousness of the threat."
There has been no comment from Rubio on the threat, nor suggestions as to why Rubio was targeted. However, the senator has been an outspoken voice from within the U.S. on Venezuela, and in particular on Cabello, whom Rubio has referred to as "the Pablo Escobar of Venezuela," while Cabello, in turn, has referred to Rubio as "Narco Rubio."
And Rubio's added security protection, which was initially noted in the middle of July, comes as lawmakers requested the beefing up of their protection following an attack on GOP lawmakers at a baseball practice in June.
Rubio is not the only lawmaker who has prompted ire from Cabello, who lashed out at President Donald Trump over the weekend, following Trump's comments that he would not rule out a "military operation" in Venezuela.
"We're not surprised by threats from the empire, from its chief Trump," Cabello responded in a tweet on Saturday. "In the face of such deranged imperial threats, each person should man their trench. Mine will be next to the people defending the fatherland!"