Trump-Russia Probe Isn't a Witch Hunt, says Marco Rubio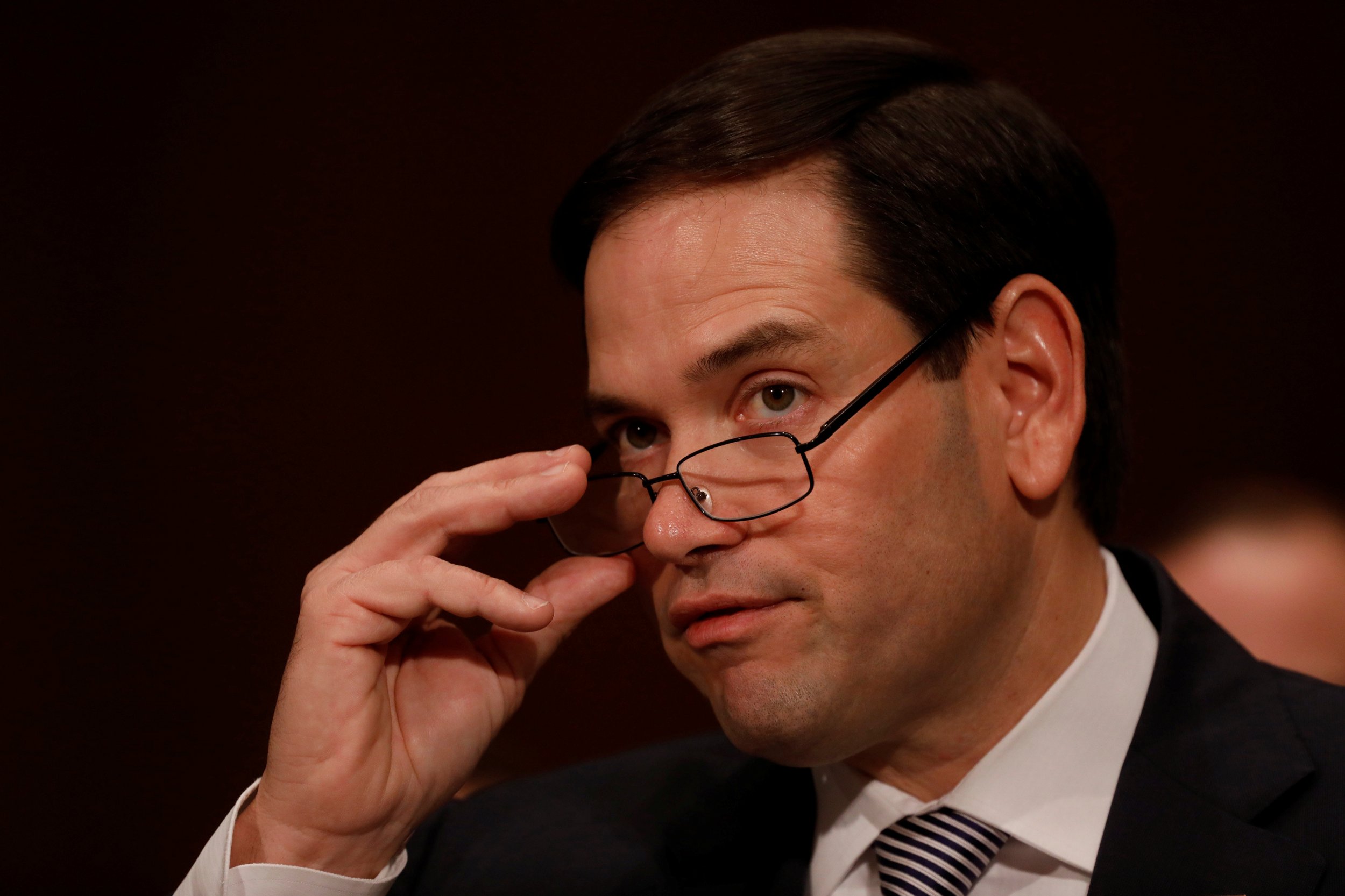 Days after President Donald Trump called the probe into his campaign's alleged collusion with Russia "the single greatest witch hunt of a politician in American history," Republican Senator Marco Rubio said the investigation is in fact legitimate.
"I wouldn't use the term witch hunt," Rubio said during an interview with Jake Tapper on CNN's State of the Union on Sunday. "I want to know the truth, I want to know the entire truth, I want us to put it in a report and I want to share it with you and the whole country so people can reach their own conclusion."
Related: James Comey and the Tuesday afternoon massacre
Rubio, one of Trump's main rivals during the 2016 election added: "We need an intelligence committee report that people have confidence in."
The senator's comments capped a tumultous week for Trump—from a series of damanging leaks about his talks with Russian officials and meetings with James Comey, the FBI director whom he fired, to the Justice Department's decision to hire a special counsel to oversee the case.
The president's description of the investigation into his campaign's links came as no surprise, as he has long dismissed the Russia probe as a "made up" story intended to draw attention away from his electoral victory.
The appointment of former FBI director Robert Mueller as the case's special prosecutor provoked ire from Trump's camp last week. "This is a process that's working exactly as it should," said , with White House press secretary Sean Spicer. "There's frankly no need for a special prosecutor."
In a separate interview with CBS, Rubio said the American people should get used to Trump's recent conduct.
"This president ran a very unconventional campaign," Rubio said. "And that's what the American people voted for."
Still, Rubio underscored his support for the commander-in-chief, adding: "The White House would benefit from some systems in place that perhaps avoid some of the unnecessary friction points that come up on a daily basis. But this is also the political environment we now live in, too."