Aiden Leos: Couple To Stand Trial in Fatal Freeway Shooting of 6-Year-Old
A judge has ordered a couple from Costa Mesa, California, to stand trial for the murder of a six-year-old boy during a road rage incident.
Marcus Anthony Eriz, 25, now faces a maximum sentence of 40 years to life in state prison, if convicted.
He has so far been charged with one felony count of murder, one felony county of shooting into an occupied vehicle, and one felony enhancements of the personal discharge of a firearm causing great bodily injury and death, according to the Orange County District Attorney press release.
Wynne Lee, 23, has also been charged with one felony count of accessory after the fact and one misdemeanor count of having a concealed firearm in a vehicle.
She faces a maximum sentence of three years in state prison and one year in the Orange County Jail if convicted on all charges.
At an initial arraignment in June 2021, Eriz pleaded not guilty to the count of murder and not guilty to the felony count of discharge of a firearm. Lee pleaded not guilty to both charges she is now facing.
The shooting of the child took place on Friday, May 21, 2021, just after 8 a.m.
Aiden Leos was shot and killed while sitting in the back seat of his mother's car, a woman named Joanna Cloonan, while on the 55 freeway near Chapman Avenue. Police believe shots were fired following an apparent road rage incident involving Eriz, Lee and Leos' mother.
Following the shooting, Leos was rushed to a Children's Hospital of Orange County but was pronounced dead, according to an ABC7 report.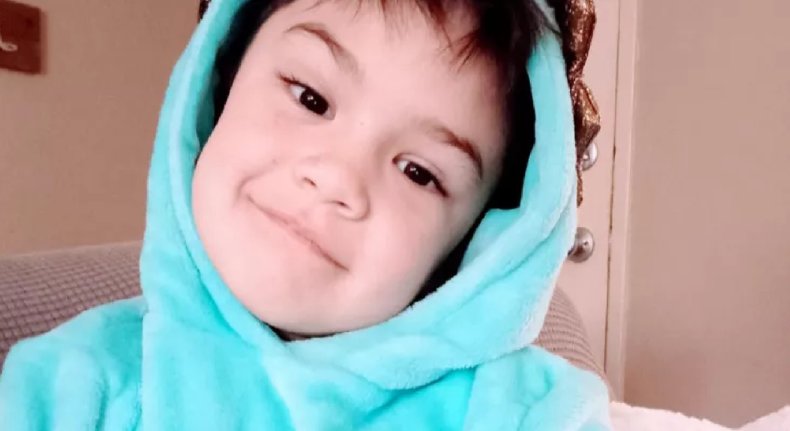 District Attorney Todd Spitzer also spoke about Eriz and Lee's decision to not come forward while the police conducted their investigation.
"The callousness of this crime is unspeakable, but the fact that this couple continued to hide out in plain sight ... while Aiden's grieving parents pleaded with the killers to come forward is unforgivable.
"I'm extremely grateful to the CHP and their investigators who worked tirelessly to solve this case. Together we will never stop fighting for justice for Aiden."
Eriz is currently being held without bail and Lee was released on electronic monitoring. Lee and Eriz are currently scheduled to be formally arraigned (the reading of criminal charging document in the presence of the defendant) on April 12 at 9 a.m. at the Central Justice Center in Santa Ana.
Both defendants were originally being held on $1 million bail, although Eriz's bail was subsequently increased to $2 million, and Lee's was dropped to $500,000, according to media reports.
Newsweek has contacted the Orange County District Attorney Office for comment.