Marcus Rashford: Manchester United Striker Compared To Manchester City Star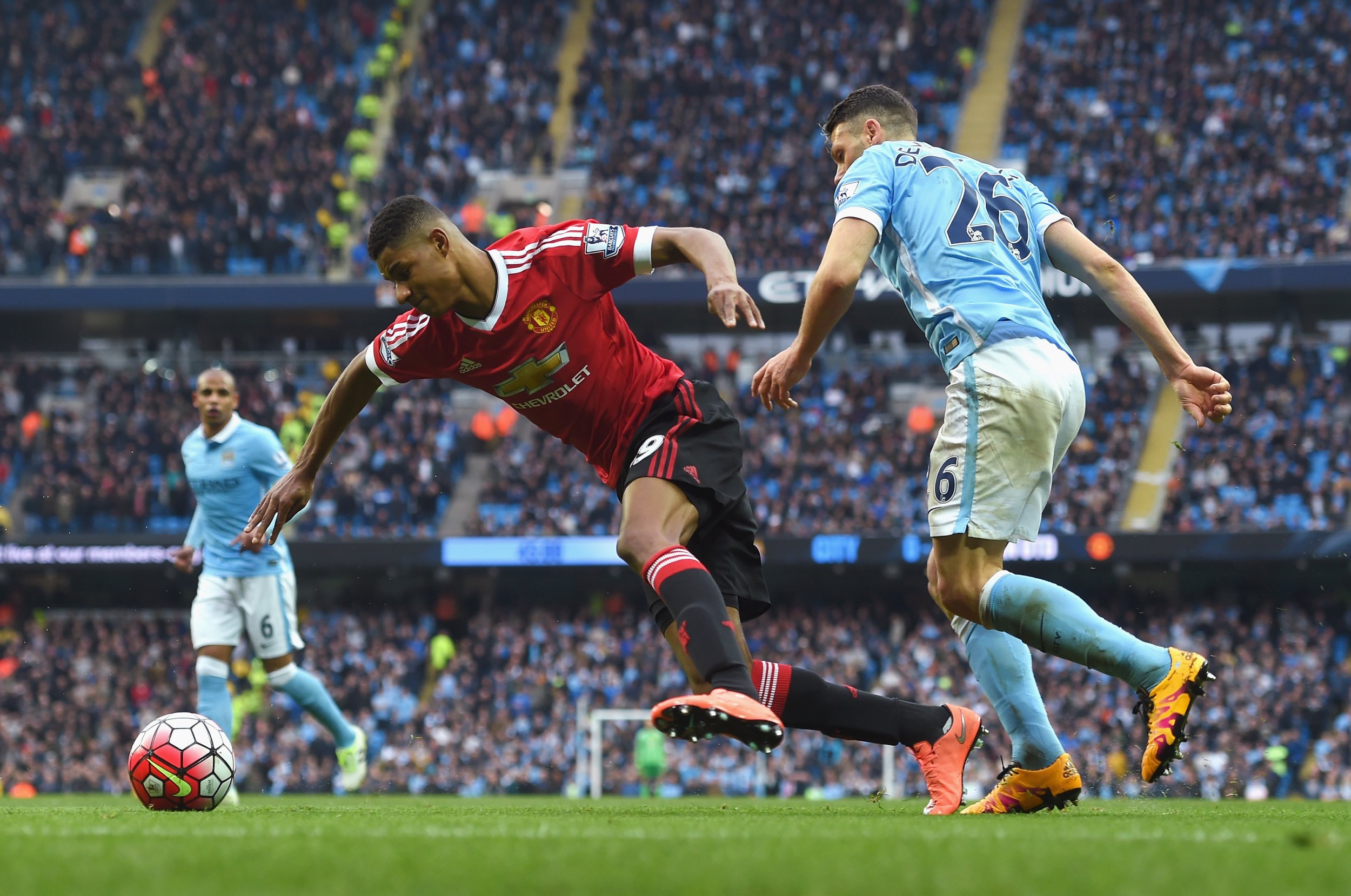 Amid all the praise heaped upon the slender shoulders of Marcus Rashford following his Manchester derby-winning goal, one compliment stands out from the rest.
Danny Murphy, the former Liverpool and England midfielder, thought Rashford's goal in the 16th minute, when the 18-year-old burst past Manchester City defender Martin Demichelis before finishing coolly into the far corner past goalkeeper Joe Hart, reminded him of a far more established striker on the opposing team.
"[It was] a type of goal you expect to see from a striker of [Sergio] Aguero's calibre," Murphy told BBC's Match of the Day 2.
Aguero, ironically, had a poor day in front of goal, missing a presentable chance late on as City limped to a defeat that damages its chances of finishing in the English Premier League's top four and thus qualifying for the UEFA Champions League next season.
United is now just a point behind, as is West Ham United, which would have moved into fourth place but for the controversial awarding of a penalty to Chelsea late on in the game on Saturday.
Louis Van Gaal, the Manchester United manager whose position still looks precarious in light of a reported pre-contract agreement between United and Jose Mourinho, offered his own praise for Rashford, describing him as a "real striker."
"He is a real striker and that's why I let him stay in that position," Van Gaal told Sky Sports following the game. "He can make goals but he's also an attacking point and he also runs the channels.
"I like him very much but he is still 18 years old so we have to wait and see how consistent he is."
Rashford has five goals in eight games since his debut for United against FC Midtjylland in February.