'Mare of Easttown': All the Suspects in Erin's Murder
Mare of Easttown is the new HBO drama based around the murder of Erin McMenamin (played Cailee Spaeny) and its investigation by Mare Sheehan (Kate Winslet). After three episodes, Easttown seems so broken a place that almost anyone could conceivably be the killer. A number of characters, however, seem to be emerging as possible murderers.
All the suspects in Erin's Murder in Mare of Easttown, ranked by likelihood
9. Richard Ryan (Guy Pearce)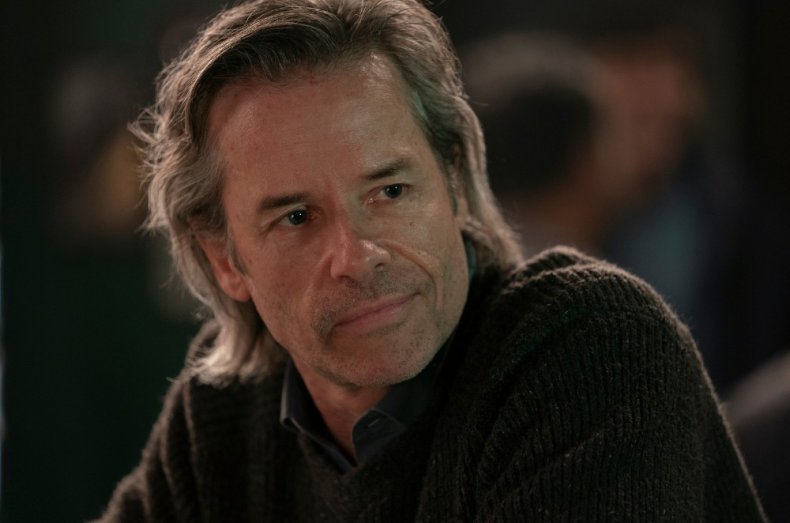 Who are they: The writer Mare is going on dates with
Why they might have done it: So far, writer Richard just seems to be there to add a tiny ray of hope in Mare's otherwise pretty bleak life. However, it is possible he could have taken a shine to Mare to distract her from his guilt.
8. Lori Ross (Julianne Nicholson)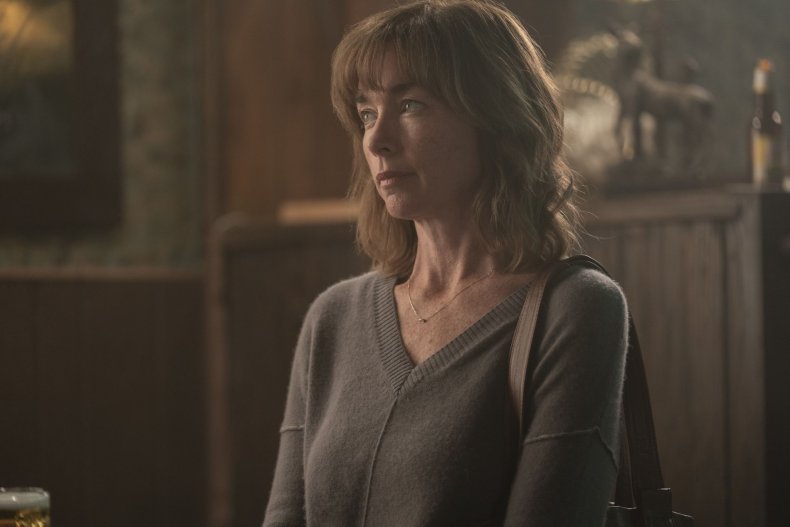 Who are they: Mare's best friend
Why they might have done it: Though Lori has not yet shown a motive in the HBO show, the fact that she is played by a character actor like Julianne Nicholson suggests she has some dramatic scenes to come—one of which could be the reveal of a sinister side.
7. John Ross (Joe Tippett)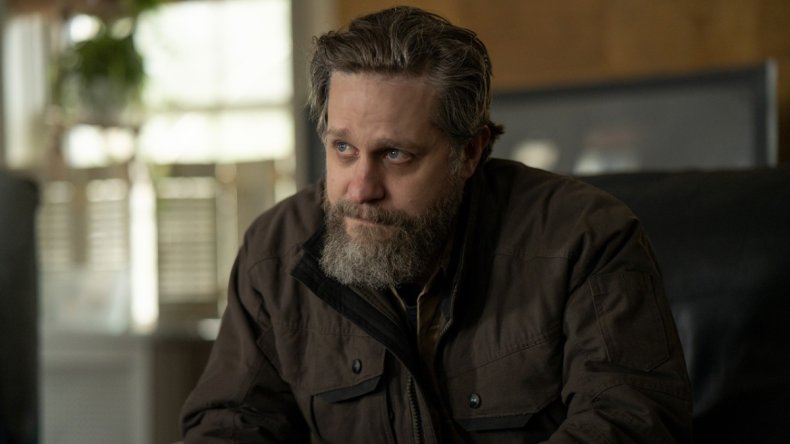 Who are they: Lori's husband
Why they might have done it: Per a fan theory, John is the father of Erin's baby. This could either be a motive for Lori, or a reason why John ended her life.
6. Siobhan Sheehan (Angourie Rice)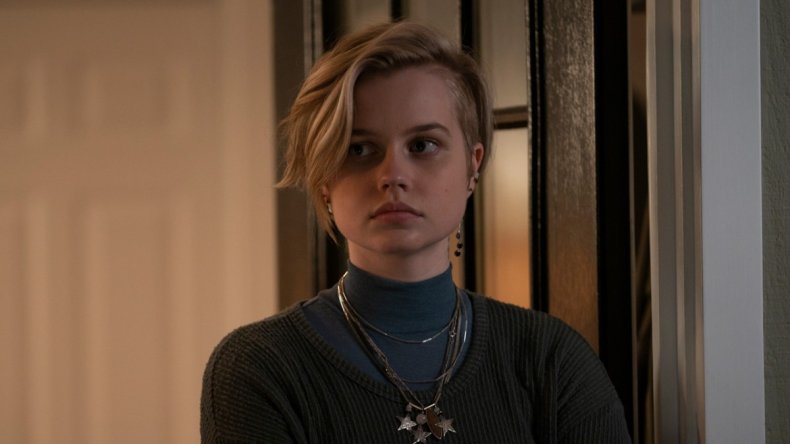 Who are they: Mare's daughter
Why they might have done it: With so much of the show about the trauma at the heart of Mare's family, it seems possible that the show is a signposting a twist in which Siobhan's grief over losing her brother has turned to murderous rage—particularly as she finds out more about his life through her documentary.
5. Dylan and Brianna (Jack Mulhern and Mackenzie Lansing)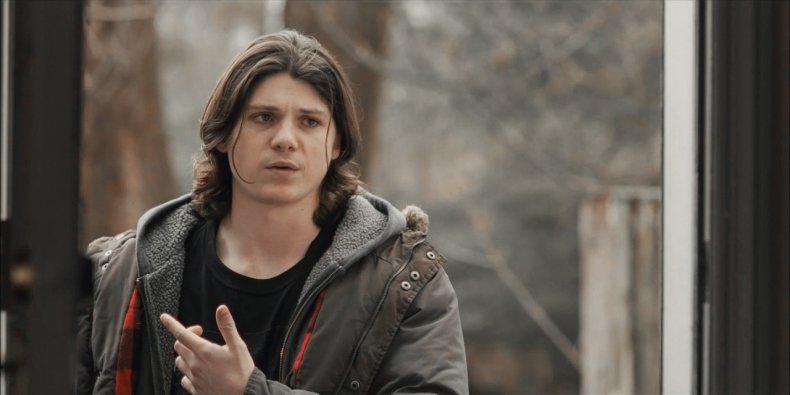 Who are they: Erin's ex and his new girlfriend
Why they might have done it: Though the most recent episode revealed that Erin's death was miles away from Dylan and Brianna, the couple still hold enough resentment towards her that the show could be hiding their involvement in her death. And as Dylan is revealed to have survived his confrontation with Kenny, this may be because the show is keeping him around for a later reveal.
4. Kenny McMenamin (Patrick Murney)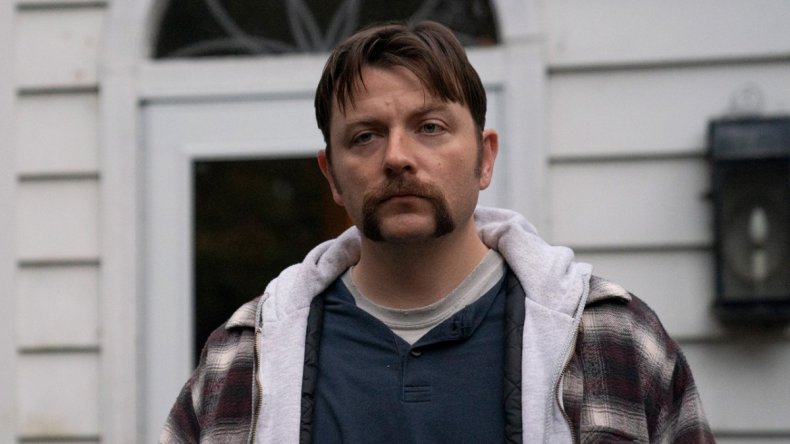 Who are they: Erin's dad
Why they might have done it: Erin's father Kenny seems pretty devastated about his daughter's death, and pretty adamant that Dylan killed her. However, the willingness with which he shoots Dylan suggests he has a bloodthirsty streak, and what seems like grief may actually be guilt.
3. Dan Hastings (Neil Huff)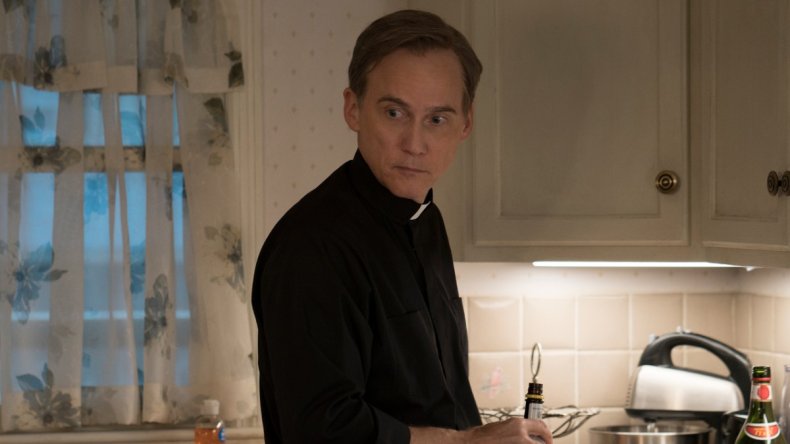 Who are they: Mare's cousin, a priest at the local church
Why they might have done it: Something very wrong is happening at the church, but so far the show has not revealed what. Though it hints at the Deacon as being the evil-doer, he could be the scapegoat for the actions for another member of the clergy.
2. Frank Sheehan (David Denman)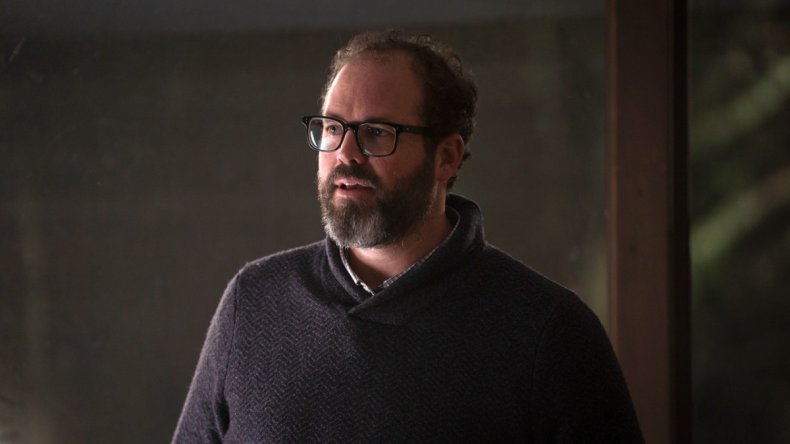 Who are they: A teacher (and Erin's possible baby daddy)
Why they might have done it: Looking at the small amount of clues Mare of Easttown has given out so far, a major suspect has to be Frank. He had some sort of secret relationship with Erin, and rumors persist he may be the father of her baby. But would he kill to keep that secret?
1. Mark Burton (James McArdle)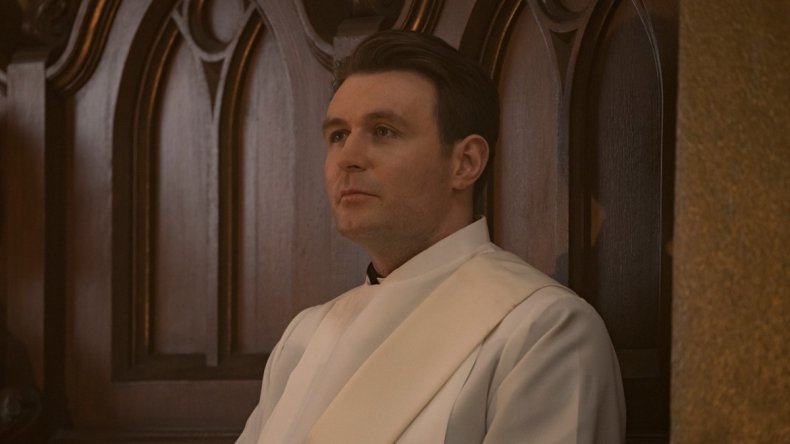 Who are they: The deacon of the local church
Why they might have done it: Definitely Mare of Easttown's prime suspect right now after viewers saw him dump Erin's bike into a river in a previous episode.
There are two ways to think about the deacon right now. The fact that he seems like the obvious murderer so early into the show might makes him the red herring murder mysteries love to throw in halfway through, or alternatively the show could be pulling the same trick as HBO's recent The Undoing by making the killer obvious from the start so that the show actually becomes about how the character's lives are changed by the revelations.
Mare of Easttown airs Sundays at 10 p.m. ET / 9 p.m. CT on HBO. All previous episodes are streaming now on HBO Max.