Mariah Carey, 'Real Housewives' Star Among Targets of Home Invasions: Docs
Several prominent celebrities and public figures were targeted in a string of robberies carried out by a gang, according to a new indictment.
The Fulton County District Attorney's office in Georgia released a 220-count indictment on Monday revealing that 26 gang members in Atlanta have been charged with carrying out a string of home break-ins and burglaries. Numerous ordinary residents were targeted, but the list of victims is notable for the number of high-profile targets, local news station WSB-TV reported.
Among the victims mentioned by the district attorney were pop singer Mariah Carey, Real Housewives of Atlanta cast member Marlo Hampton, Atlanta Falcons wide receiver Calvin Ridley, and Atlanta United soccer player Brad Guzan.
The indictment includes a total of 16 incidents carried out by the gang members dating back to 2018. The individuals are reportedly members of "Drug Rich," a Crips-Bloods hybrid gang, and are being charged under the Racketeer Influenced and Corrupt Organizations Act, better known as "RICO." Other charges leveled against the gang include murder, home invasion, kidnapping, burglary, aggravated assault, theft by receiving, terroristic threats, and false imprisonment, among others.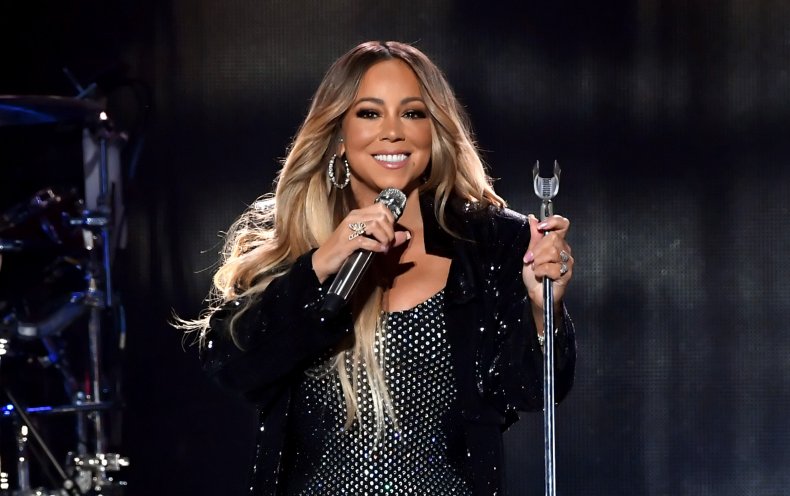 "As we know crime and criminals have no boundaries and they found their way into my country—Fulton County," Fulton County District Attorney Fani Willis said at a press conference. "I have a message today: If you thought Fulton was a good county to bring your crime to, to bring your violence to, you were wrong."
The gang members were found to have used social media posts to target Atlanta residents with affluent lifestyles, starting as early as 2017. The break-ins at Carey's Sandy Springs home and Hampton's residence were more recent, taking place on June 27 and July 1, respectively.
"What they did do was target people who show their wealth on social media," Willis said. "This indictment also covers individuals who were not as famous, but also had their wealth on social media...Where it is kind of fun to put your things on social media and show it off, unfortunately, these gangs have become more sophisticated, more savvy in how they target victims. But as they've gotten more savvy, so have we."
A hefty amount of charges in the indictment, 88 in total, stem from a single hectic incident that happened in 2021. During a break-in, the gang members allegedly pulled a 16-year-old girl out of a shower and threatened her physically if her mother didn't give them valuables.
Newsweek reached out to the Fulton County District Attorney's Office for comment.