Working With Pot: Marijuana Job Searches Spike in Canada Ahead of National Legalization
More and more Canadians are looking for jobs in the country's soon-to-be fully legal marijuana industry.
Last month, job searches related to working with cannabis have more than quadrupled compared to a year ago, job website Indeed revealed in a new study reported by The Globe and Mail. Overall, numbers are still relatively small, with 26 out of 10,000 job searches related to marijuana last month. But that's up from six out of 10,000 during the same month last year.
The number of job seekers looking to work in the cannabis industry spiked at the beginning of the year, as media headlines touted the surging prices of marijuana stocks, the report said. Cannabis stocks were among Canada's best performing in 2017. Canopy Growth and Aurora Cannabis are the top publicly traded marijuana companies, and those who invested in them a year ago have "easily reaped Bitcoin-like returns," Global News reported.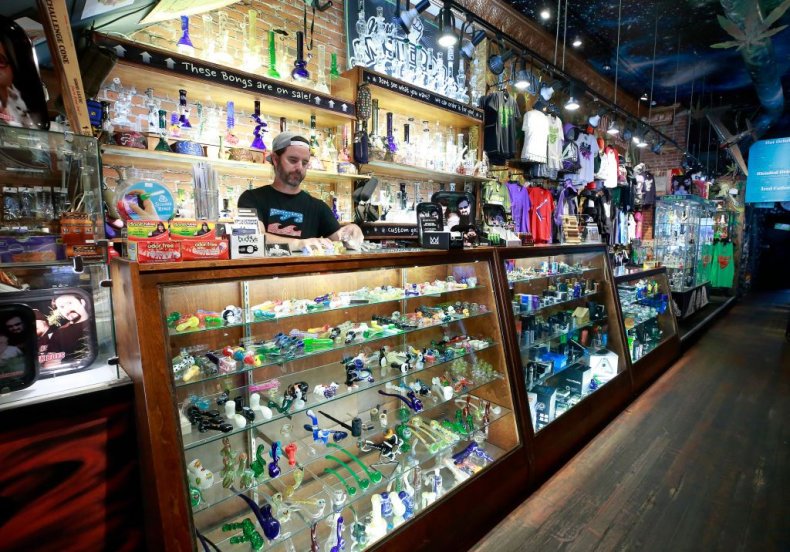 After Canada's parliament decided to legalize recreational weed on June 19, marijuana stocks in the country surged. Canopy, the nation's largest producer, increased by 6 percent. Aurora increased by 3.8 percent and Cronos Group Inc., another marijuana company, surged 6.2 percent, Bloomberg reported at the time.
With legalization set for October, employers from within the cannabis sector have been posting more jobs as well, expecting significant business growth. Between April and May, Indeed noted a 50 percent increase in weed-related job postings.
"Cannabis-related searches and job postings remain a small corner of the Canadian labor market, but they're growing rapidly," Indeed economist Brendon Bernard wrote in the new report, according to CTV News. "With aggressive hiring plans, Canadian cannabis companies are posting openings across a wide range of job types," Bernard explained. "The main roles in demand are for workers to grow the product and for others to sell it."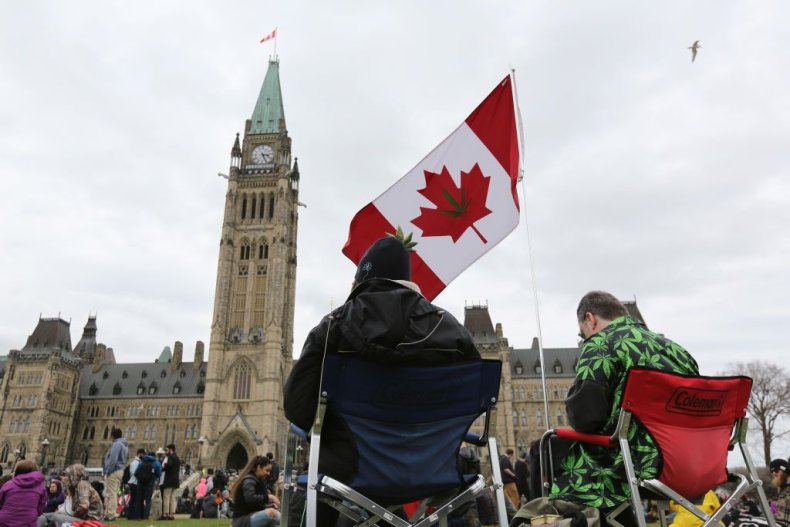 Canada's southern neighbor, the U.S., has seen a steadily increasing number of states move to legalize cannabis for medical purposes and recreational use. As a result, the legal weed business has grown to be a multibillion dollar industry, despite federal obstacles.
Vermont officially became the ninth state to implement legal recreational marijuana at the beginning of last month. Thirty-one states have also approved cannabis for medicinal use, with another dozen states that allow the use of the plant for specific medical conditions. And several states have ballot measures coming up later this year. Meanwhile, cannabis remains completely illegal at the federal level, despite the majority of Republicans and Democrats supporting legalization.
"This is more and more going to be a political issue," Congressman Earl Blumenauer, a Democrat from Oregon, who co-founded the bipartisan Congressional Cannabis Caucus in 2017, recently told Newsweek. "And I think you'll see that people who stand in the way are likely to have some consequences at the polls."