Weed Will Officially Be Legal in Canada on the Birthday of Bob Marley's Son
Recreational marijuana will officially be legal in Canada on October 17, Prime Minister Justin Trudeau announced on Wednesday.
Initially, lawmakers had suggested that Canadians could begin purchasing and using legal cannabis within 8 to 12 weeks, or by sometime in September, after passing the legislation on Tuesday evening. Trudeau explained at a news conference that the date was moved back after several provinces expressed concerns that they need more time to fully implement the new regulations, The Toronto Star reported. Now regional governments and businesses will have 17 weeks to ensure everything is ready.
However, some quickly pointed out that October 17 also happens to be the birthday of legendary Jamaican reggae musician Bob Marley's son, Ziggy. The younger Marley is also a reggae artist and leads the band "Ziggy Marley and the Melody Makers."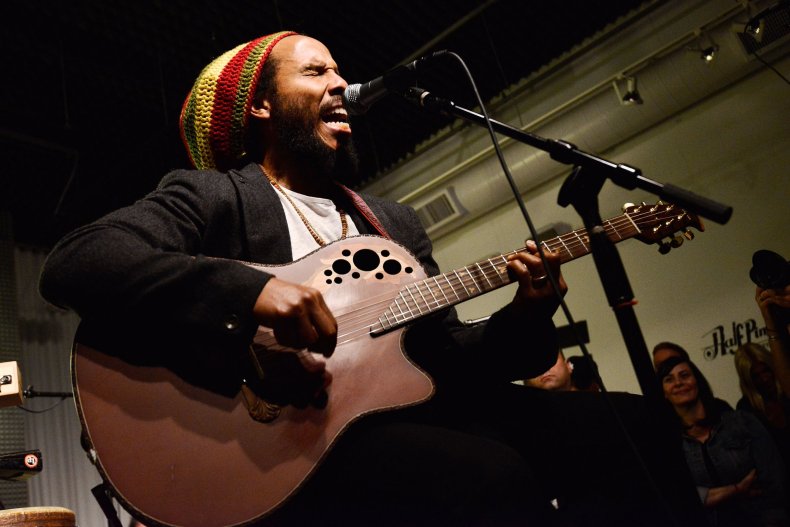 Bob Marley, who died in 1981, was a member of the Rastafarian movement, which developed in Jamaica. The religious group regards marijuana as a plant of spiritual significance. Cannabis is used by Rastafarians in "reasoning sessions," which are communal meetings involving meditation. In 2015, the Caribbean island nation decriminalized possession of small amounts of marijuana and also legalized its use by Rastafarians for religious purposes.
Although Trudeau didn't hint at any connection between Marley and Canada's legalization date, some on Twitter quickly pointed to the notable connection.
Trudeau also on Wednesday restated his argument that legalization will combat crime in Canada. "Over the following months, and indeed years, we will almost completely replace the organized crime market," the prime minister said, according to The Guardian. He expects the legal market to immediately cut into the estimated $4.5 billion currently going to the black market.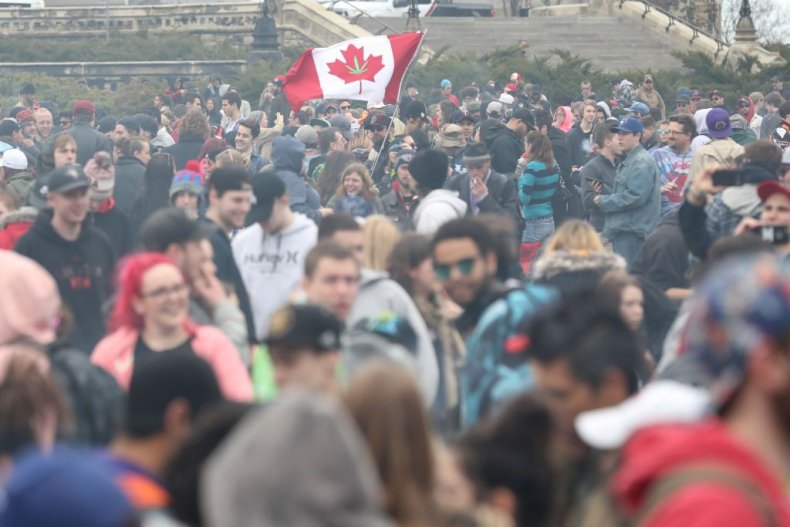 With its decision this week, Canada became only the second nation in the world to move to legalize recreational cannabis. Uruguay was the first, with a 2013 decision that came into effect last year. Canada is also the first G-7 nation to legalize the drug, which many suggest has major implications for other wealthy nations such as the U.S. and the United Kingdom.
Recreational marijuana is legal in nine U.S. states as well as the District of Columbia. It has also been legalized for medical use in 29 states, but it remains completely illegal under U.S. federal law.
A January poll by Pew Research revealed that 61 percent of Americans believe the use of marijuana should be legalized. Legalization and decriminalization have become a bipartisan political issue in the U.S., with Democratic and Republican lawmakers pushing for changes to the drugs' current classification at the federal level.