Marijuana Legalization 2020: These States Could Legalize Weed In The New Year
Just one year ago, hopes were high that Congress might inch toward decriminalizing cannabis or freeing the industry from regulatory mismatches.
Instead, states around the country continue to legalize consumers' use of marijuana on their own. As of December, 33 states have legalized medical marijuana and 11 have approved adult recreational use. In 2018 alone, Michigan, Missouri, Oklahoma, Utah, and Vermont all expanded access to the drug.
While legalization efforts stalled this year in several states, more than a dozen have indicated their support for bills or ballot votes to approve recreational cannabis next year. In doing so, a few will attempt to address inequities in minority and low-income communities created by the drug's prohibition.
Here's a look at states working to make pot legal in 2020 and at states where new laws will go into effect:
Illinois
Illinois passed a law last spring that legalized recreational cannabis use and will expunge criminal records for low-level offenses. It also established $30 million in low-interest loans for future cannabis entrepreneurs from areas hardest hit by the War on Drugs, according to government records.
Beginning January 1, Illinois residents 21 and older can purchase up to 30 grams of cannabis flower from verified dispensaries at a time. Non-residents can carry 15 grams, and only patients can grow plants at home, according to the legislation.
However, recreational use will be prohibited in any public place, motor vehicle and school, as well as near minors, on-duty school bus drivers, police officers, firefighters and corrections officers.
Minnesota
Minnesota will consider a legalization bill in February with similar equity provisions to Illinois, according to state house majority leader Ryan Winkler, a Democrat, in an interview with Newsweek. The yet-to-be-drafted bill should include cannabis apprenticeships and loans intended to help communities disproportionately affected by anti-drug laws see the benefit of the drug's decriminalization, he said.
"It just is manifestly unfair to say 'Okay, well, now that we think [marijuana] is good and we're going to make money, let's make it a corporate, whites-dominated industry,'" Winkler said in an interview with Newsweek. "We may not be able to stop that, but we're going to try."
Minnesota's legalization bill faces an uphill battle in the Republican-held Senate next year if it clears the Democrat-held House, he added. But lawmakers are trying to preempt conservatives' concerns by studying legalization's effects on everything from taxes to drivers' intoxication rates, which the bill should address, Winkler said.
States considering legalization
Each governor in New York, New Mexico, Vermont, Connecticut, Pennsylvania and Rhode Island supports recreational cannabis use. All but Rhode Island's state legislature are either considering legislation or intend to draft bills to do just that in 2020.
New York Governor Andrew Cuomo hosted other Democratic governors from neighboring states New Jersey, Pennsylvania and Connecticut in his Manhattan office earlier this fall, where they came up with ideas for legalization efforts in 2020, according to Marijuana Moment, an industry newsroom.
"This is a very important topic," Cuomo said before reporters at the meeting. "It is probably one of the most challenging issues that I know I've had to address in the state of New York. It is complicated, it is controversial and it is consequential."
Voters in New Jersey and South Dakota can bypass their legislatures at the ballot box with a vote in favor of recreational and medical legalization, respectively, in 2020, according to Forbes.
In Arizona, Arkansas, Florida, Missouri, Montana, Nebraska, North Dakota, and Oklahoma, advocates are working to gather signatures for similar ballot measures to legalize recreational cannabis use, according to Forbes and data compiled by Ballotpedia. Mississippi and Idaho could see ballot initiatives approving its medical use.
Rhode Island and New York decriminalized small possessions of marijuana, replacing criminal charges with modest fines in 2012 and 2019, respectively, but have yet to legalize the selling and purchasing of cannabis more broadly, according to Marijuana Policy Project, a national advocacy group.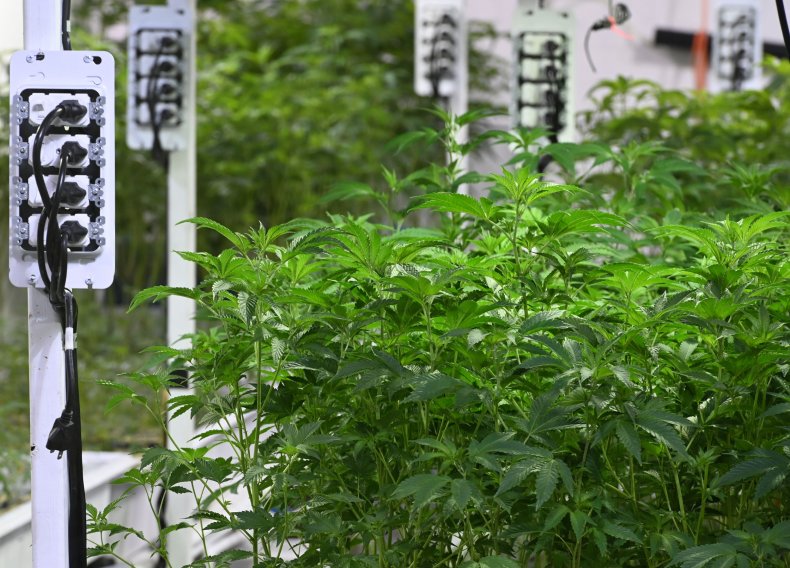 Federal reform
Despite states' efforts, operators of cannabis companies say that they still need guidance about how to reconcile the regulatory friction between state and federal regulation, as the drug is illegal under federal law. For instance, they pay high tax rates, but are often denied access to normal bank loans and U.S. capital markets.
To address these concerns, lawmakers introduced several bipartisan cannabis reforms this year. The most crucial among them, advocates say, recently passed the House with 91 Republican votes. Dubbed the Secure And Fair Enforcement Banking (SAFE) Act of 2019, it could have protected U.S. banks from financial penalties for dealing with legitimate weed businesses.
When this idea and related measures stalled in the Senate or congressional committees, House lawmakers attempted to attach them to recent spending legislation, but the riders were removed by senators soon after.
"There's a lot of political momentum and support on a bipartisan basis for a different approach to cannabis than the War on Drugs," said Aaron Klein, policy director of the Center on Regulation and Markets at the Brookings Institute, in an interview with Newsweek.
While it's true that Democrats in the house appear to be prioritizing cannabis reform with the support of freshmen members of the GOP, it's not yet clear whether the more senior, Republican-controlled Senate will come around next year, Klein added.