The Senate is expected to vote today on two of the most important legislative items of the year.
No, it's not the two impeachment articles submitted against U.S. President Donald Trump; it's H.R. 1158 and H.R. 1865, bills meant to fund the government through the rest of the fiscal year. The former deals with national security; the latter, domestic programs.
Together the bills represent $1.37 trillion worth of hard-fought compromises between Democrats and Republicans in Congress. Democrats caved on Trump's wall funds; Republicans caved on gun violence research. Democrats gave way to repealing some Affordable Care Act taxes, while Republicans allowed for election security grants.
The budget managed to clear a divided House on Tuesday. Both parties seemed equally pleased and displeased with the national security package, but Republicans were mostly against H.R. 1865, which the conservative Heritage Foundation called "fiscally irresponsible" for its tax extenders, pension bailouts and boosts to Medicaid, flood insurance and other federal programs.
Still, Senators are no more motivated than their peers in the House to head home for the holidays having shut down the government—again. Even with impeachment backlash abounding in that GOP-held chamber, Republicans are widely expected to back the budget, as is Trump, before the midnight deadline on Friday.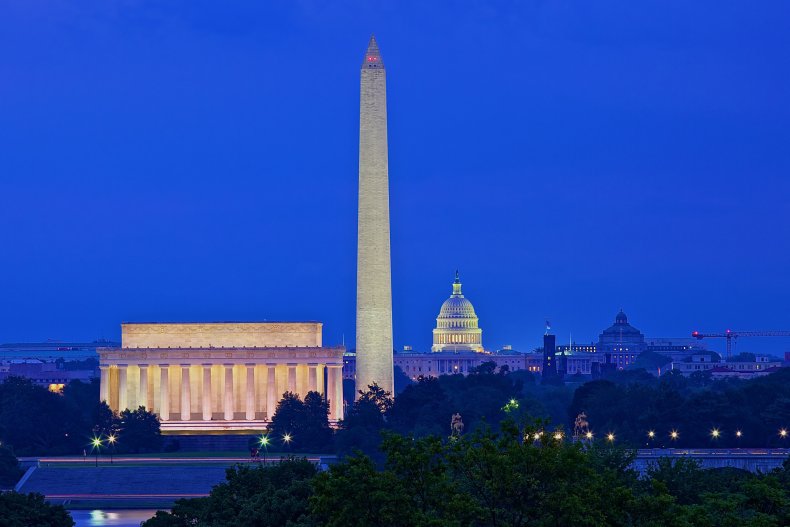 This time last year, the president proudly oversaw the expiration of a "continuing resolution," the same temporary legislative tool funding the government this week, over funding for the border wall.
At the time, Congressional Democrats refused his demands, a deadlock that famously produced the shot of House Speaker Pelosi exiting a White House meeting with sunglasses and a burnt orange coat.
The new 2020 budget allots Trump $1.38 billion in construction for the project, a smaller figure than what he asked for, but H.R. 1158 also allows the president continued use of military coffers for discretionary "border security."
This provision, as well as a burgeoning $695.1 billion budget for the Department of Defense, made House progressives uncomfortable. But Rep. Nita Lowey (D-N.Y.), chair of the House Appropriations Committee, applauded the effort on Twitter.
"I joined @AppropsDems [the appropriations committee] because it is the best place to give more people a better chance at a better life. With these appropriations bills, we have lived up to that promise by making historic investments #ForThePeople," Lowey wrote on Tuesday.
Many of the little-known budget items are bipartisan.
More than $1 billion in grants and loans will be dedicated to programs that promote small business growth in rural areas, according to the bills. In light of growing suicide rates in the U.S., $90 million is heading for a suicide lifeline and grants to help identify at-risk individuals.
Also lining the docket: infrastructure, rural health care, early education, Pell grants, veterans' employment training, HIV research and homeless assistance programs.