Marijuana Legalization in Louisiana 'Going to Happen,' Governor Says
Louisiana Governor John Bel Edwards, a Democrat, expressed his belief that marijuana will soon be legalized in his state, while asserting that he still has concerns about allowing people to consume the plant.
The Louisiana state legislature was considering a bill that would have taxed cannabis as lawmakers there pushed for legalization. But that legislation was rejected in the state House on Tuesday, making it unlikely that cannabis will be legalized in the southern state this year.
However, Edwards suggested in a live radio interview on Wednesday that he believes marijuana will be legalized in the near future.
"In the past, as a legislator and as governor, I've been opposed to legalizing recreational marijuana," he said on the monthly program Ask the Governor broadcast on local radio. "I will tell you, I have come to believe that it is going to happen in Louisiana eventually."
"I'm not quite comfortable yet," the governor added, "but I understand we're likely to get there in the next several years."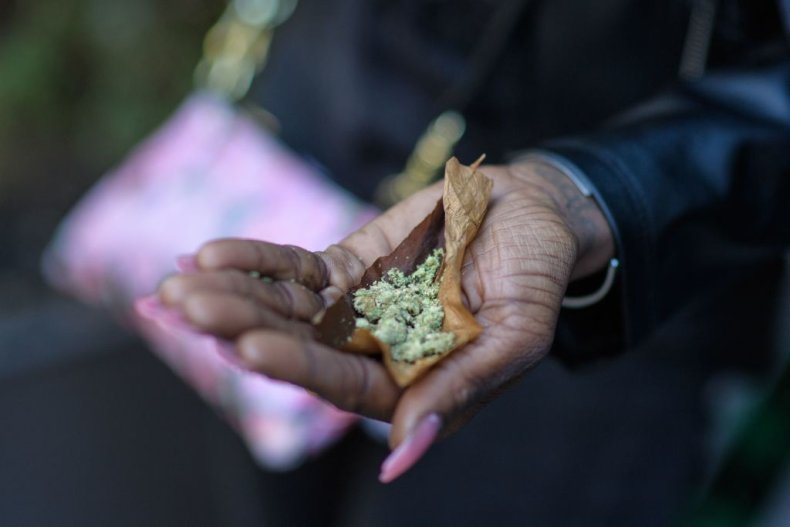 Edwards' comments about cannabis mark a reversal from his previous staunch opposition, as he highlighted. The Democratic governor signaled the shift in his thinking last month, noting that there was "great interest" in the cannabis legislation being considered by the state legislature.
"I suspect you're going to see a lot of interest and studying the other states and making sure that we have a clear path forward," Edwards said during his Wednesday radio remarks. "One of the things that I've always said is that before we do it here, we need to make sure we study and learn all the lessons to be learned."
Thus far, 17 states and Washington, D.C. have approved cannabis for recreational consumption—although some of these decisions are recent and the legalization has not yet been fully implemented. Well over 30 states have legalized marijuana for medicinal use. Louisiana legalized cannabis for some medicinal use in 2015, and medical access was expanded further in 2020.
"Governor Edwards is by no means the first elected official to change their tone on legalization and he certainly won't be the last. Although he hasn't gone as far as endorsing legalization, it's clear that he understands the reality of the situation on the ground," Violet Cavendish, communications manager at the Marijuana Policy Project, told Newsweek in a Thursday email.
Cavendish said that people in Louisiana—Republicans and Democrats—"support making marijuana legal for adults, and the likelihood of passing a legalization bill increases when lawmakers hear a groundswell of support from their constituents."
Nationally, support for cannabis legalization appears to have substantial support across party lines. Polling published by Gallup in November showed that more than two-thirds (68 percent) of Americans approve of legalizing marijuana. That included 83 percent of Democrats, 72 percent of independents, and 48 percent of Republicans.
Meanwhile, Democratic and Republican lawmakers in Congress have been pushing for legalization of cannabis at the federal level. Currently, marijuana is classified as a Schedule 1 drug—making it completely illegal under federal law despite the majority of states having legalized it in some form.
In December, House Democrats passed the Marijuana Opportunity Reinvestment and Expungement Act (or MORE Act) with the support of five Republicans and one independent. That legislation stalled in the then GOP-controlled Senate but would decriminalize cannabis at the federal level while expunging the records of many Americans who have been convicted and imprisoned for marijuana offenses.
Earlier this month, Republican lawmakers introduced their own proposal to legalize cannabis at the federal level as well.
"For too long, the federal government's outdated cannabis policies have stood in the way of both individual liberty and a state's 10th Amendment rights. It is long past time that these archaic laws are updated for the 21st Century," Representative Don Young, an Alaska Republican, said of the proposal, which was put forward by fellow Republican Representative Dave Joyce of Ohio.
Newsweek reached out to Edwards' press office for further comment.