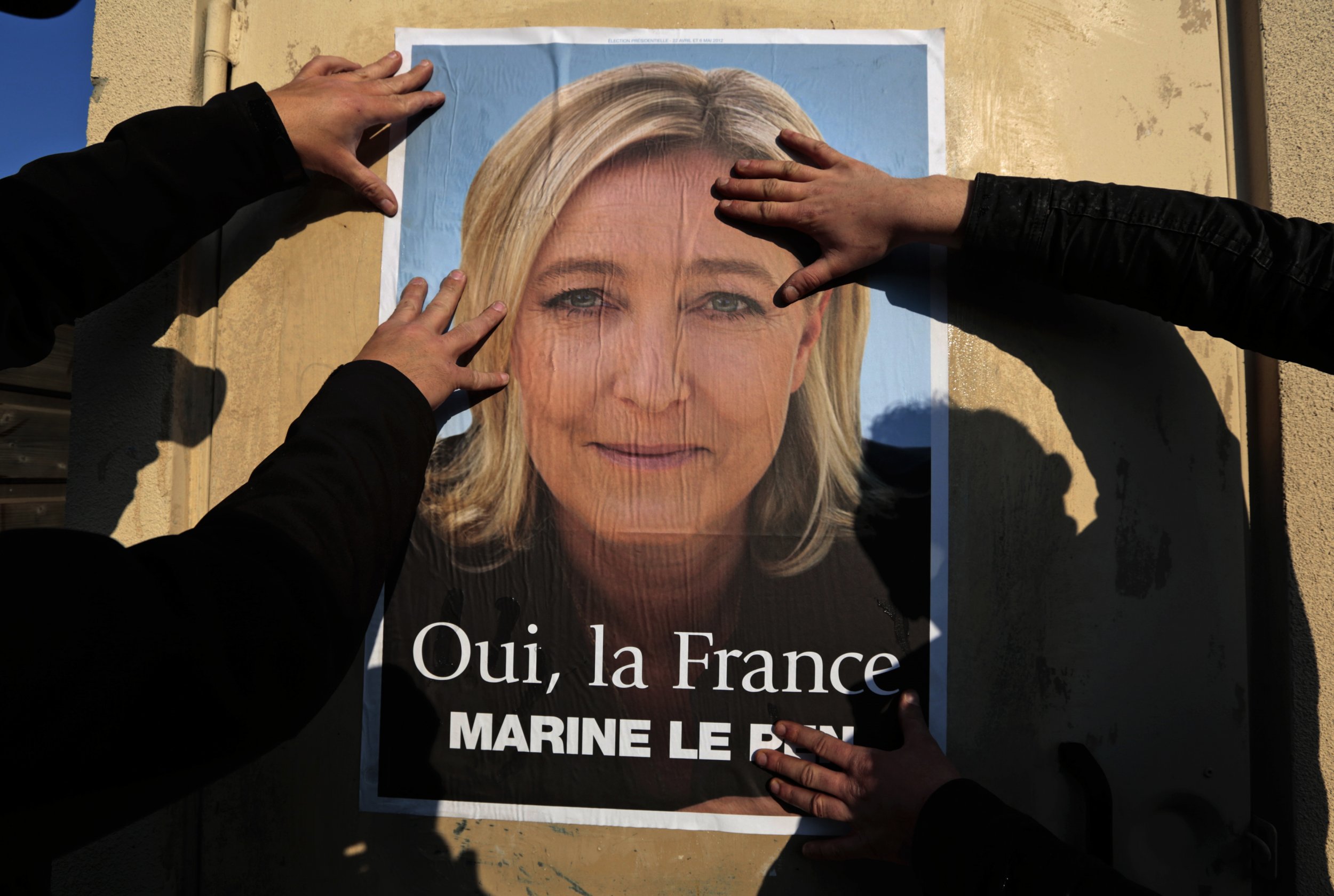 It's tough being a populist at election time. At some point, fiery rhetoric has to get translated into fusty policy.
This week, that tension came to bear on Marine le Pen, candidate for the far-right National Front in the French presidential election this spring, over her European policy. The woman who last year welcomed Brexit as a signal that countries could leave the bloc and "come out better" seems to be going soft on the EU. But why?
It began on Tuesday, when le Pen indicated in an interview with BFMTV that she wouldn't seek to completely abolish the idea of European common currency if she won the election.
Instead, she said: "I want a national currency with the euro as a common currency," an idea that has been compared to the old "European Currency Unit" (ECU), a currency basket that existed before the introduction of the euro and was aimed at reducing fluctuations between European currencies.
Then le Pen suggested that she might not want to take France out of the EU at all. Asked if she wanted France to leave, she replied: "No, I think we need to renegotiate with the EU to bring back sovereignty to France, backed by a referendum."
Le Pen's problem, says Joseph Downing, a Marie Curie fellow at Aix-Marseille University, is that as a modernizing leader of a far-right party she has to tread a path between drawing in mainstream voters from across the French political spectrum, and keeping her fanatical core happy.
Read More: Why Europe's Populist Revolt Is Spreading
"Her popularity stems from being anti-establishment," Downing says, "But at the same time she has tried to… [go] mainstream."
So, while drawing comparisons with Brexit may have been a useful way for le Pen to highlight her populist credentials, when confronted with the political reality of taking France out of the EU, le Pen seems to have stepped back from the brink.
Support for the EU is solid in France, with 68 percent of respondents in the country telling a WIN/Gallup poll conducted in November and December they would vote to stay in the bloc. Across Europe the chaos immediately after Britain's vote to leave saw a spike in support for the union; it seems that, when confronted with the reality of departing the bloc, many continental voters baulked.
A "Frexit," given that France, unlike Britain, is in the single currency, would only be more tumultuous.
And, Downing points out, the unexpected winner of the right-wing primary Francois Fillon—who is likely to be le Pen's final opponent in the election's second round—is more conservative than her anticipated foe, the centrist Alain Juppé. That means she faces a tougher battle than she'd hoped to attract the more moderate end of her supporter base, raising the pressure on her to look sensible.
The question now for le Pen is whether this flexibility sees her outflank her opponents, or fade into the background.