French Far Right Fractures, Risking Embarassment for Marine Le Pen in Legislative Elections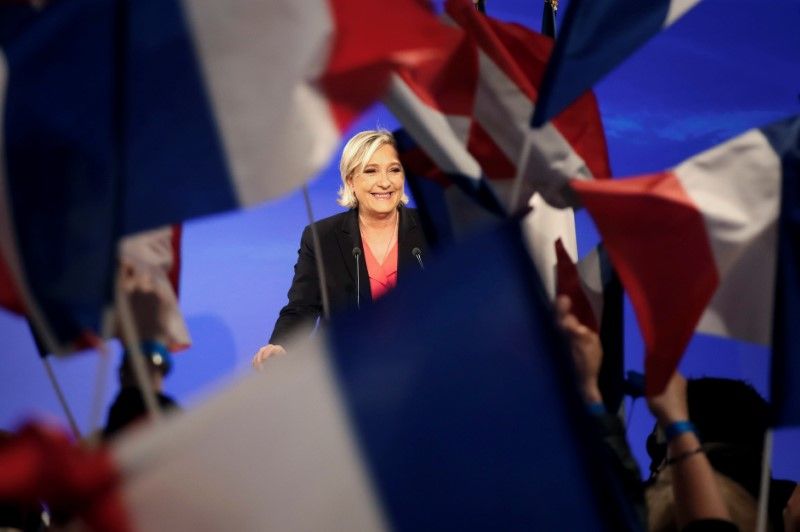 A split on the French far right has added to the risk of embarrassment for Marine Le Pen ahead of parliamentary elections on Sunday.
During the presidential campaign, hard-right populist Le Pen and her National Front party entered an alliance with fellow Euroskeptic right-winger Nicolas Dupont-Aignan and his Arise France party.
But Dupont-Aignan confirmed on Wednesday that any lawmakers elected from his party to France's National Assembly in Sunday's poll would not sit in a formal group with National Front MPs, Le Figaro reported.
He said that a proposed parliamentary alliance would only have applied if the pair had won the presidential election.
The development underlines Le Pen's plight as she prepares for a likely drubbing just weeks after a presidential election that some thought she had a shot at winning.
Le Pen lost the presidential vote on May 7 to the liberal centrist Emmanuel Macron; she took 33.9 percent to his 66.1 percent, securing her party's highest-ever presidential result in the process.
But now polls suggest that, while Macron could secure between 300 and 400 out of the assembly's 577 seats, Le Pen could take just 10 to 15, according to Le Figaro . A minimum of 15 seats are needed to constitute a formal parliamentary bloc.
The latest poll, from Ipsos France, puts Republic On The Move on 400 seats and the National Front on 10.
Such a result would constitute an embarrassment for Le Pen who—after her presidential defeat—vowed to take on a new role as the primary opposition to Macron and his party. The second largest party on current polling is set to be the center-right Republicans, with over 115 seats, according to Ipsos.
The vote is also likely to lead to thecollapse of the Socialist party, who formed the last government but could take just 30 seats, according to Ipsos.
Macron needs to secure a majority of seats in order to push through his reform agenda, including planned reductions in government spending and changes to employment law. A French president needs parliamentary support in order to use many of his or her powers.