French Elections: Marine Le Pen Campaign Hits Back at 'Plagiarism' Accusations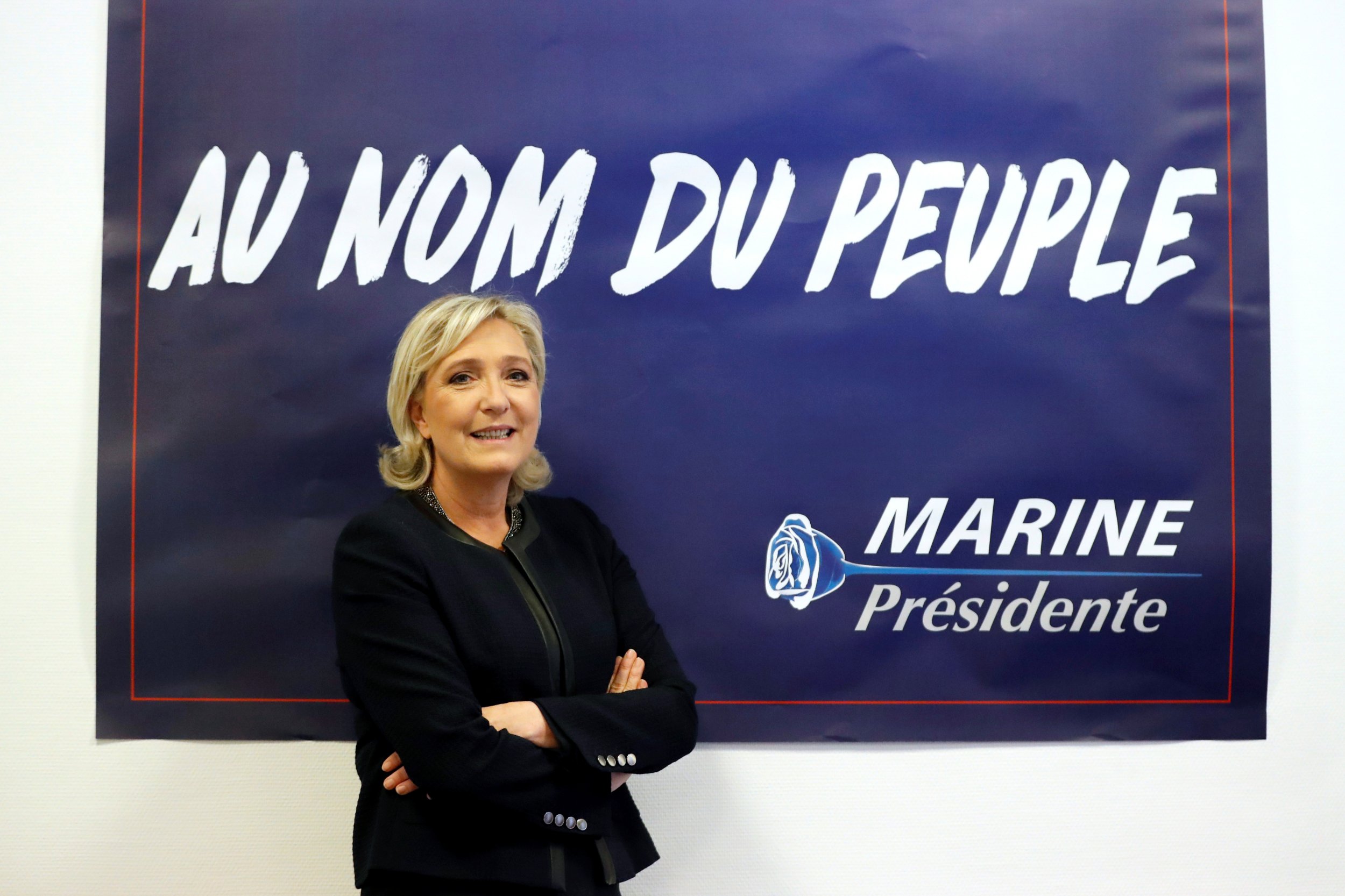 Aides to far-right French presidential candidate Marine Le Pen have brushed off claims that she plagiarized one of her former rivals in a speech.
Le Pen gave a speech at a rally Monday that media and political opponents pointed out was similar to one delivered previously by François Fillon, the center-right Republicans party candidate who was knocked out in the race's first round.
Similarities included the use of the phrase "three maritime borders" in reference to the English Channel, North Sea and the Atlantic, the phrase "Italy, our sister," and a quote from early 20th century French Prime Minister Georges Clemenceau, Reuters reported.
Florian Philippot, deputy leader of Le Pen's National Front party, told Radio Classique that the speech was a "nod and a wink" to Fillion's earlier address, designed to "launch a real debate" about French identity.
Le Pen's campaign manager David Rachline told France 2 television that the reference "was appreciated, including by all of Mr Fillon's supporters."
The row comes less than a week before the all-important vote, set for Sunday.
Polls put Le Pen's rival, the liberal centrist Emmanuel Macron, comfortably ahead on 60 percent support to her 40 percent.
One way for Le Pen to close the gap is to pick up some of the approximately 20 percent of voters who backed Fillon in the election's first round.
Fillon's free-market economic policy differed from Le Pen's protectionist stance, and he has backed Macron in the second round. But he is a proud Catholic who picked up some support from socially conservative voters uncomfortable with multiculturalism or changing mores.
Le Pen, who takes a tough stance on Islam, immigration and French identity, could be well placed to mop up such votes in the second round, where the winner must secure majority backing.