Mario Batali Net Worth: Celebrity Chef Steps Away From Business Empire Amid Sexual Harassment Allegations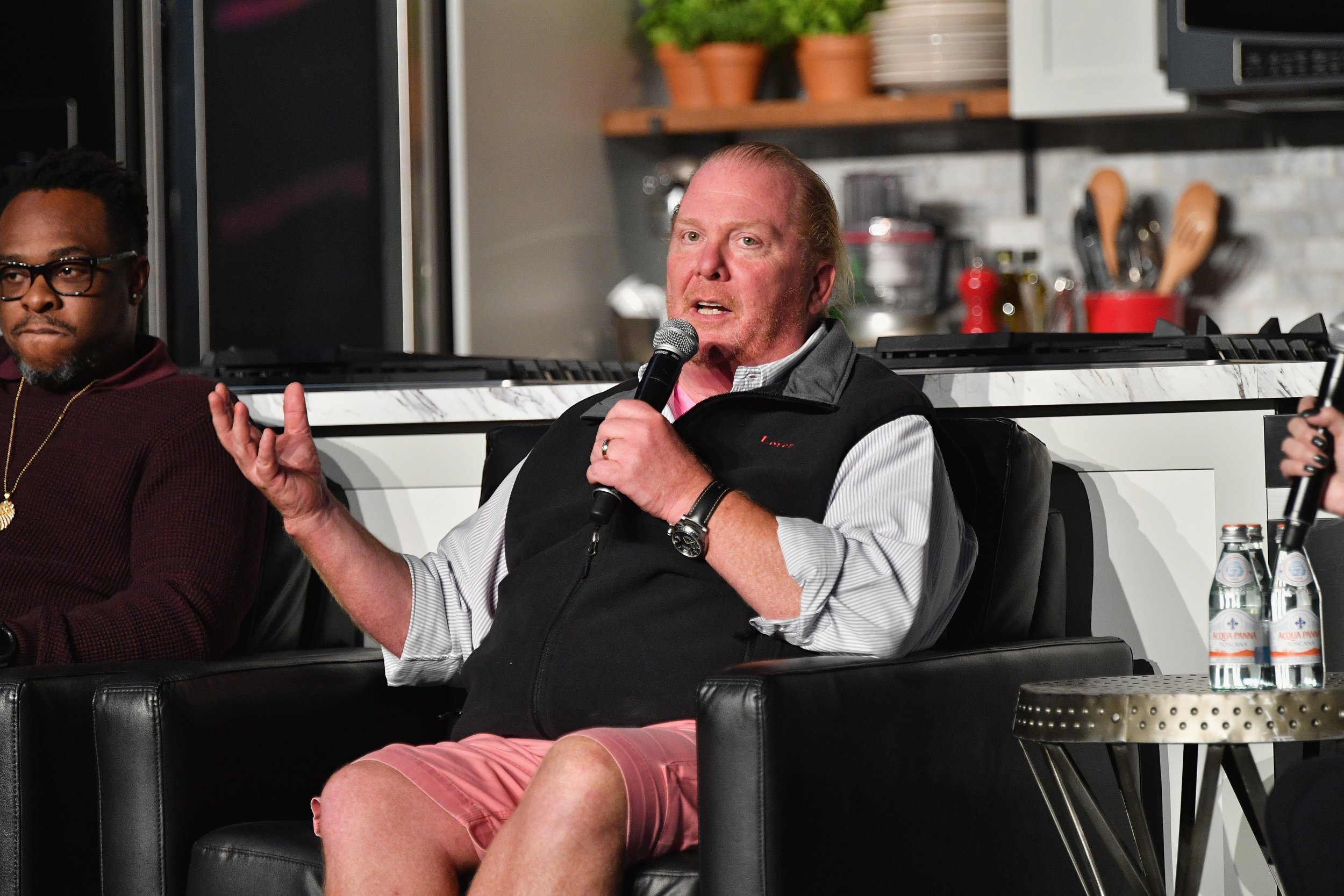 Celebrity chef Mario Batali has stepped away from his business empire after being accused of sexual misconduct and harassment by anonymous women in an investigative report published Monday by Eater.
Batali, famous for his gourmet Italian cooking, orange Crocs and jovial on-air personality, is a partner in Batali & Bastianich Hospitality Group, which is behind multiple restaurants with coveted Michelin stars. He did not deny the allegations.
"I apologize to the people I have mistreated and hurt," he told Eater in a statement. "Although the identities of most of the individuals mentioned in these stories have not been revealed to me, much of the behavior described does, in fact, match up with ways I have acted. That behavior was wrong and there are no excuses. I take full responsibility and am deeply sorry for any pain, humiliation or discomfort I have caused to my peers, employees, customers, friends and family."
Amid the allegations of improper behavior, Batali is expected to step away from all of the endeavors that have made him a superstar in the food industry. Aside from his restaurants and hospitality group, he is a cookbook author, a minority shareholder in Italian-market chain Eataly and co-host of ABC's daytime food show The Chew.
His exact net worth is difficult to pin down, but much of what he has done in the industry has been a success. Eater reported, for instance, that Batali & Bastianich Hospitality Group did $250 million in revenue five years ago. In 2015, in a post that was syndicated by Fox News, The Daily Meal estimated Batali was worth $30 million. The story said it collected information from sources such as The Wall Street Journal, Forbes and trade publications. Finance focused website The Richest similarly estimated Batali was worth $25 million.
The allegations in Eater against the food industry mogul came from four women. The report indicated Batali's behavior toward women had long been inappropriate, dating back as far as two decades ago when he made his name at the now-closed Manhattan restaurant Pó. Women who worked with the chef alleged to Eater that Batali made inappropriate sexual comments, grabbed them from behind and pressed his body against them.
One woman described seeing Batali drunkenly slumped on a balcony and going to check on him, but when he saw her, he turned around and grabbed her breasts. "In that moment I realized, 'I'm just a body [to him],'" she told Eater.
As powerful men across every industry have been revealed as sexual harassers amid the #MeToo movement, the food world has certainly not been exempt. Celebrity chef John Besh, for instance, was accused of harassment by some two dozen women.
On Sunday evening, another culinary superstar, Anthony Bourdain, seemed to suggest something big was coming, tweeting in a series of posts "No. Trust me. Monday is really gonna suck."
"It's Batali. And it's bad," Bourdain tweeted Monday morning about the allegations against the chef with whom he seemed friendly.
Celebrity chef and Top Chef judge Tom Colicchio quote-tweeted Bourdain adding, "And no one should be surprised."