Who Is Mario Gonzalez? Bodycam Shows Police Kneeling on Man Before His Death
Police in Alameda, California, have released body camera footage on Tuesday that shows officers pinning down a man, including by kneeling on him, during an arrest that ended with his death.
Mario Arenales Gonzalez, 26, died after an encounter with officers at a park in the 800 block of Oak Street in Alameda on April 19.
In a statement last week, the Alameda Police Department said Gonzalez had a medical emergency after officers tried to detain him.
Another statement said preliminary information indicated that there was a "scuffle" as officers attempted to place the man's hands behind his back, and that officers did not use any weapons during the encounter.
But Gonzalez's family says he was complying with the officers and they had no reason to use force.
"The police killed my brother in the same manner they killed George Floyd," his brother Gerardo Gonzalez said after viewing the body camera footage of the incident.
The nearly hourlong video from the body cameras of two of the officers involved was posted on YouTube on Tuesday.
It shows police talking to Gonzalez in a park after responding to 911 calls reporting that an individual appeared to be under the influence of alcohol and suspected of theft.
After more than 10 minutes of talking to Gonzalez, an officer asks him for identification.
When he doesn't produce any, the officers try to move his hands behind his back—something Gonzalez appears to resist.
"Please stop resisting us. Don't fight us," one officer tells Gonzalez shortly before the officers force him to the ground.
"We're going to take care of you, OK? We're going to take care of you," the officer tells Gonzalez as he grunts while lying face down on wood chips.
One of the officers puts an elbow on the man's neck, and his knee on his shoulder while the other uses his arms to restrain Gonzalez. The officer's knee appears to move towards the base of Gonzalez's neck at times.
It appears that another officer is holding down the man's legs, although that officer is not properly seen in the footage. "Stop kicking, Mario," he can be heard saying.
"I think you just had too much to drink today. That's all," one officer says. "Mario, calm down please," the other says.
Gonzalez appears to lose consciousness after around five minutes of being pinned down by the officers.
Moments prior, one officer asks the other: "Think we can roll him on this side?"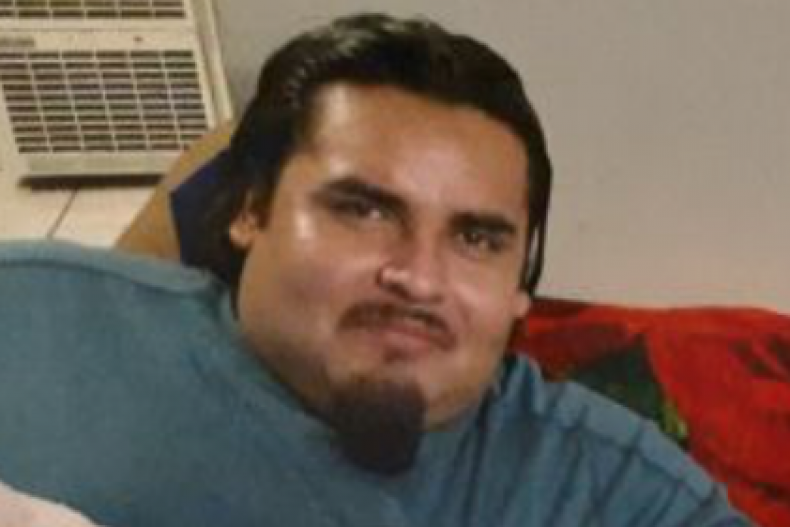 "I don't want to lose what I got, man," the other replies.
One officer then says: "We have no weight on his chest?" The other answers: "No weight... no weight."
"He's going unresponsive," one officer says as they roll Gonzalez over and begin to administer CPR.
The Alameda Police Department said Gonzalez was transported to a local hospital, where he was pronounced dead. The cause of death has not yet been released, and police said last week that an autopsy was pending.
The department said it has asked the Alameda County Sheriff's Department to conduct an independent investigation into Gonzalez's death.
Police said the three officers involved in the incident have been placed on paid administrative leave during the investigation, per standard protocol.
The Alameda County District Attorney's office and an outside investigator hired by the city will also conduct an independent investigation.
Alameda "is committed to full transparency and accountability in the tragic death of Mario Gonzalez," the city said in a statement.
On a GoFundMe page titled "Justice for Mario & Gonzalez family," Gonzalez's family said watching the body camera footage "re-affirmed our fight for justice for Mario."
The family wants the identities of the officers involved to be revealed and "citizen-led alternatives to police for crises response," they wrote on the page.
It adds that Gonzalez left behind a 4-year-old son, Mario, and that he was also the main caretaker of his mother and his brother, who has autism.
"He had his whole life ahead of him and they robbed him from his family and community," they added. "Mario was not a violent person. Mario was kind. He helped my mom take care of our brother. He wouldn't hurt anyone. Our family needs answers."
At time of writing, $75,814 of the $120,000 goal had been raised.
The Gonzalez family has been contacted for additional comment.