'Mario Kart Tour' Mobile Game Delayed Until Summer
The release date for Nintendo's next mobile game offering, Mario Kart Tour, has been delayed.
In its latest financial filings, Nintendo announced Mario Kart Tour, originally planned for a release prior to March 2019, will be pushed back to a summer 2019. While the company didn't give an exact date, that leaves the launch window sometime between June and September.
According to Nintendo, the delay is "in order to improve quality of the application and expand the content offerings after launch."
"As we endeavor to develop future planned applications, we will also focus on continued service operations for applications that have already been released so that consumers can enjoy playing them for a long time," Nintendo's statement added.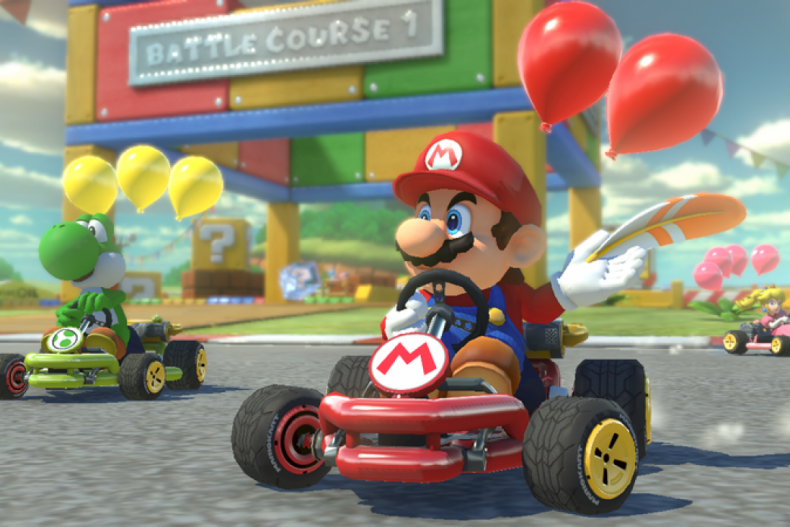 Mario Kart Tour was announced in February 2018 with few details about how the racing franchise would translate to mobile platforms. It's still unclear if Mario Kart Tour will be free-to-play with in-game purchases—like Dragalia Lost, Fire Emblem: Heroes and Animal Crossing: Pocket Camp —,or a one purchase title like Super Mario Run. With the success of Fire Emblem, Dragalia Lost and Animal Crossing on mobile, Mario Kart Tour may adopt a similar model.
In a recent interview, Nintendo President Shuntaro Furukawa said he hopes mobile games will diversify the company's revenue going forward. The latest financial filings revealed that Nintendo's smart device market saw a profit increase of 14.7 percent on a year-on-year basis.
"It has been over 30 years since we started developing consoles. Nintendo's history goes back even farther than that, and through all the struggles that they faced the only thing that they thought about was what to make next," Furukawa said. "In the long-term, perhaps our focus as a business could shift away from home consoles--flexibility is just as important as ingenuity."
"I'm thinking about little ways we can reduce that kind of instability," he said. "I'd like to increase the (amount of) games on smartphones that have a continuous stream of revenue. We're also dabbling in theme parks and movies--different ways to have our characters be a part of everyday life. I'm anticipating a strong synergy like that."
Are you excited for Mario Kart Tour ? What other mobile games do you want Nintendo to get into? Let us know in the comments section below.
'Mario Kart Tour' Mobile Game Delayed Until Summer | Gaming