'Mario Tennis Aces' Release Date, Characters Leak Ahead of Nintendo Direct
Mario Tennis Aces is the one game confirmed to appear in the March 8 Nintendo Direct but it seems a leak has revealed the release date and the inclusion of some characters before the presentation goes live.
According to a thread on Resetera, a listing on the Japanese site Rakuten leaked screenshots and the box art for Mario Tennis Aces . The listing has since been deleted but the thread was able to capture the box art for the upcoming Mario sports game as well as the screenshots.
If you don't want to know any information on Mario Tennis Aces before the March 8 Nintendo Direct goes live, turn away now.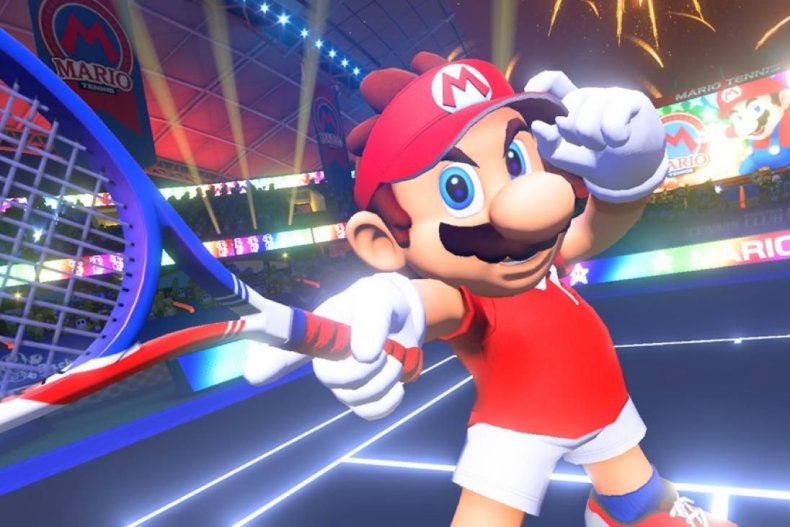 The screenshots from Rakuten confirm the inclusion of Yoshi and Rosalina, with the box art confirming Peach will be added to the Mario Tennis Aces roster. The listing also confirms that the game is expected to release for Nintendo Switch on June 22.
Mario Tennis Aces was revealed during the Jan. 11 Nintendo Direct Mini. The presentation showed footage that mirrored some classic Mario Tennis gameplay but includes a story mode. There will be boss battles and challenges to complete as you make your way through the game's story.
The first footage for Mario Tennis Aces confirmed only four characters, Mario, Luigi, Wario and Waluigi but with this recent leak, the roster is now up to seven. The March 8 Nintendo Direct will go live at 5 p.m. EST so expect even more details on Mario Tennis Aces .
So what do you think of the new additions to Mario Tennis Aces ? Who do you hope makes the roster before its release in June? Let us know in the comments section below.