Photographer Mario Testino on Princess Diana, David Bowie and the Industry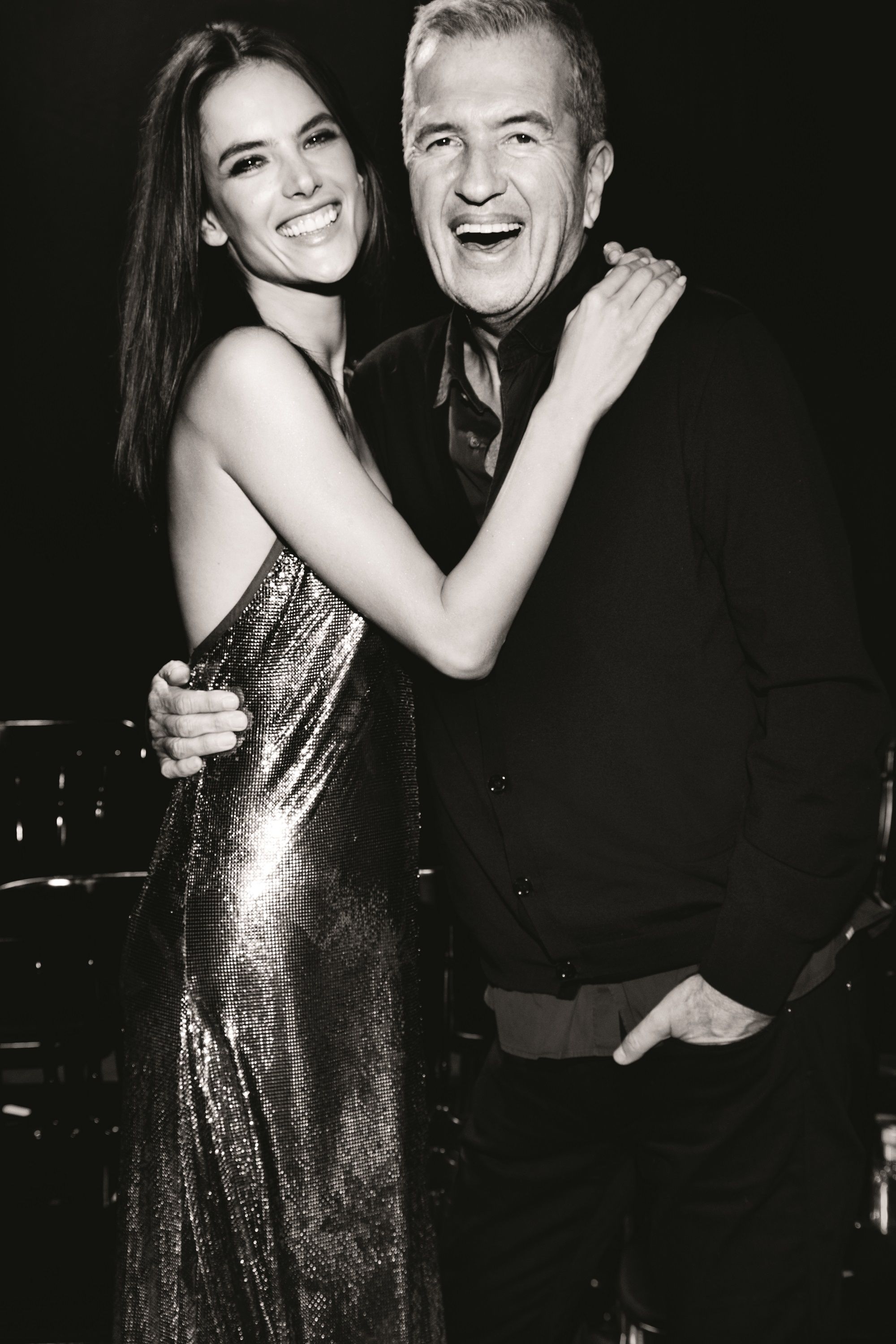 Fashion photographer Mario Testino, 62, is thinking about the theme of arrival. In 1997, he had his own moment of arrival when he shot Princess Diana for Vanity Fair. The photos would change his life, opening him to an audience outside fashion, and made him a household name.
Unbeknown to him at the time, the resulting photographs would be the final official portraits of the royal before her death in August that year.
Testino's pictures of Diana show her in soft lighting, with simple hair, makeup and wardrobe. The collection has become iconic for the warmth they portray and, for people all over the world, it is the chosen final memory of the princess when the alternative—paparazzi pictures of her injured in the Paris car crash that claimed her life—is much more gruesome.
"I've always been lucky because I'm usually arriving at the right place and right time," Testino tells Newsweek .
The photographer's latest work is for luxury vodka brand Ciroc's On Arrival campaign, starring Brazilian supermodel Alessandra Ambrosio. Testino shot Ambrosio for the first of three images that will be released in 2017 and depict her own moment of arrival. The first shows Ambrosio being pampered by a team of stylists in a hair and makeup chair ahead of a party. Testino says the images celebrate people "that have arrived to a certain level where they're making a change in society through their presence."
"It's an interesting moment in people's lives—you achieve a level that you're looked up to by other people and admired," says the Peruvian-born, London-based photographer. "People like Alessandra have that quality. When they walk into a room people want to know them, be seen with them or analyze them."
Here, Testino tells Newsweek about his own moments of when he felt like he'd arrived, the changing norms of masculinity, shooting his idol David Bowie and those Princess Diana photos.
When did you feel like you'd arrived?
I've had different moments of arrival. My first arrival was Madonna asking me to shoot a campaign for Versace. She said, "I want to work with this young new photographer." Then Versace put in their advertisement: "Versace presents Madonna by Testino." Only the iconic photographers of the time were called by their last name—most of the earthlings were presented by their first and last name. I was embarrassed, I said to Gianni [Versace, the designer], "I don't feel comfortable with just being Testino—it feels pretentious." He said, "It's not you that's saying it, it's me saying it, it's OK."
The second was when I photographed Princess Diana. That changed many things in my career. People who had no interest in fashion photography noticed me.
You have photographed hundreds of stars during your career. Do you ever worry about running out of ideas for shoots?
If you speak to my team they'd be like, "Oh please, ask him to stop having ideas." I challenge them every single day with a new one. If you have ideas, you always have them. Back in the 1980s, I remember speaking to Manolo Blahnik and saying, "How is it you manage to have the right shoe each season?" He said, "You get into a wheel, where one thing provokes another." I think I'm in that wheel where one idea provokes another idea, and then another, and another.
Your coffee table book, SIR , was recently published in paperback. It features over 300 images of men you've shot, looking at the way masculinity and the allure of men has changed over the last 30 years. What did you learn during this process?
It's almost proving that I wasn't wrong in the first place. I grew up in a society where the way I thought wasn't totally accepted. Other people didn't dress like I wanted to dress, or act like I wanted to act, so consequently I was like an outcast and people would tease me. I moved to England in 1976, and I realized tolerance is one of the big things in this country and you can dress however you want to. I discovered that femininity within a masculine attitude wasn't such a strange thing—you can actually be masculine and feminine at the same time.
We're taught as we grow up that masculinity is defined by attitudes, ways of standing, speaking and moving. But it's only somebody's point of view. The most masculine people can cry, or be metrosexual.
I didn't want to portray women as only weak or soft, but I also wanted to photograph them as strong and powerful. And men, I wanted to do them as not always strong and athletic and powerful—sometimes I wanted to do them fragile and soft. I wanted to play with gender, because why do we have to live by such dictated rules of what things are? We're all different.
Read more: John Legend on Donald Trump and 'La La Land' white savior backlash
The book features pictures of the late David Bowie that you shot in 2002 for V magazine. He was someone who often challenged the norms of masculinity. Did he have an influence on you?
I'm not one to idolize people much but if it was anybody it'd be him. When I was 15, 16, I discovered him, his music and his record covers blew me away. It made me realize early on I wasn't all alone. Peru's a completely changed [country]—it's more open and connected to the world—but back then it wasn't. He and his record covers; I wasn't outlandish as him, all I did was wear flowered velvet trousers, platform shoes, have an afro and wear T-shirts that were cut above the midriff. But in Peru that was scandalous. When I looked at David with his painted face, painted hair, and silver and glitter suits, and platforms double the size of mine, I thought, "Oh, my God, I'm not alone." He became my role model. He did it without it becoming too important. The day he wanted to change his look and go completely conventional, he did. I like that. We have earthquakes in Peru, so buildings are built so they can sway. You have to be like that—you have to learn how to sway. You should be open to changing.
What was it like photographing your idol?
I knew David socially. I knew [his wife] Iman from work, I would see him at a lot of events when they were together. I knew him a bit. So when I went to photograph him, I don't know if it was great for him, but for me it was an amazing experience. Certain people just have magic. You don't need to paint their faces or put on funny clothes, you just need to get any emotion that comes across their face.
In one photo, I'm looking up at him—I'm looking up [his] nose and it's supposed to be the worst picture ever. But in a funny way, it's almost like ecstasy in his face.
I asked him to sing, pretend to play the piano…he was so collaborative.
Another artist experiencing their own moment of arrival in the modeling world is Kendall Jenner. Some in the industry have criticized her for breaking into the fashion industry through the Kardashian brand. What are your thoughts on that?
I only believe in hard work. You can get in the door any which way you can. She got in the door because she was lucky to have been in a TV program and maybe that made people notice her. I think you can only judge people on how they stay there.
I can tell you, she's a hard worker, she's on time, she gives it her all, and she works [out] her body to make sure she's in shape. I don't know how much more you can ask of her. She's gorgeous and she's got it. Everybody comes in the door through different ways, but once you're there, as long as you do your work the best you can. She's earned it entirely. There's nothing for free there.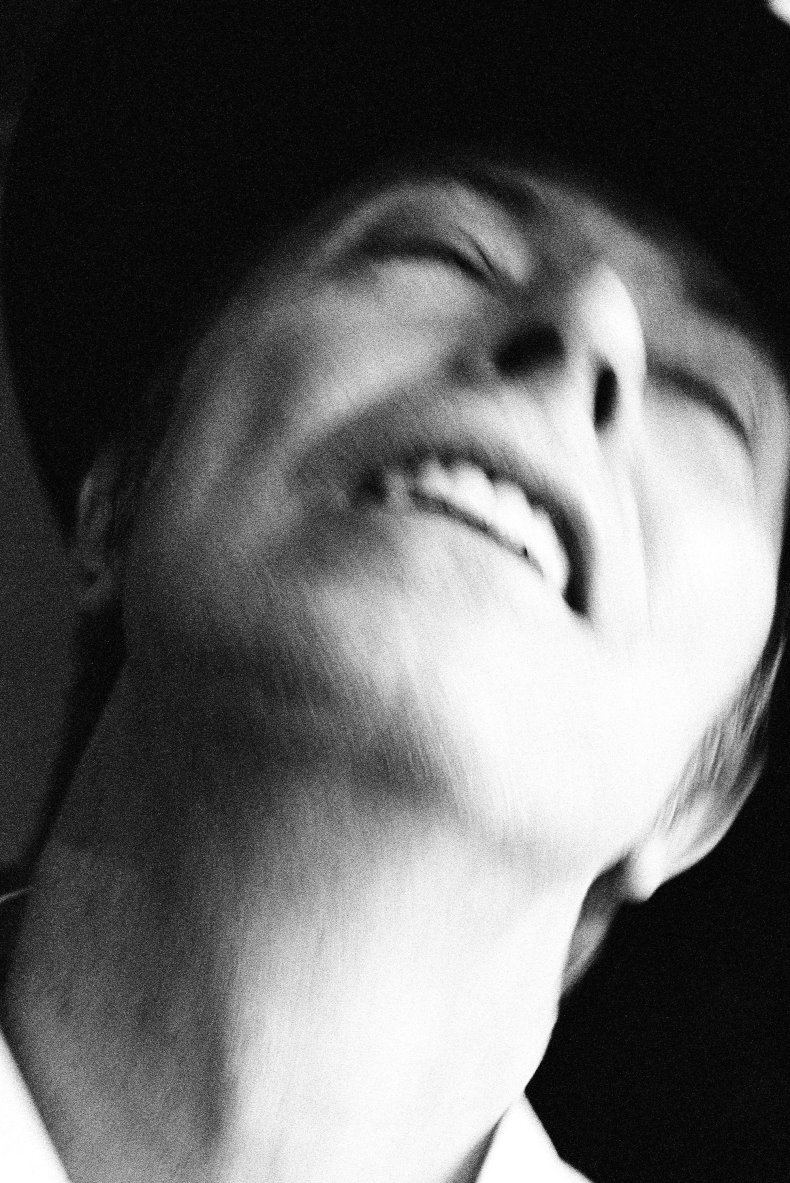 Your photographs of Princess Diana have a place in history. How much do you think you've contributed to or enhanced her legacy in the 20 years since her death?
What was incredible about this shoot was that it was a particular moment of her life, she'd lost her status of "Her Royal Highness," and she became just Princess Diana. She was trying to change her image from the woman she had become due to her marriage to the woman she had become due to her freedom [after divorcing Prince Charles]. It was a new Diana in her head. And I was the one that could document that moment. She allowed me to change the way she did her hair, did her makeup. I wasn't looking up at a royal, unreachable person. I tried to portray her as if she was a friend. I sat her on the couch as if it was the end of the evening—you take your shoes off, you take your jewels off and you start talking about what the evening was like. That allowed people to see her like they were her friend, rather than someone unreachable. It presented her to the world as a person rather than the princess.
You revealed new images from that photo shoot in a 2005 exhibition at Kensington Palace. Will you show any more new images this year, to mark the 20th anniversary of her death?
There is an exhibition coming up at Kensington Palace. We're going to have four of those pictures in that show. We've been looking at them already because there is a lot of attention to this anniversary. It's very important to say that her children want to keep her presence in our lives—so anything I can do to help, because she was such an amazing person, I'm happy to do so.