Mark Cuban Doesn't Think Americans Should Donate to Georgia Senate Runoffs
Entrepreneur Mark Cuban said those who are planning to donate money to any of the candidates involved in Georgia's Senate runoff elections should instead consider donating to their local food banks.
The Shark Tank star and Dallas Mavericks owner has been public in his support for President-elect Joe Biden, but his tweet encompassed the Republican and Democratic candidates running for Senate. Georgia's two Senate seats are currently occupied by Republican incumbents, but the results of last week's election pushed both to continue competing with their Democratic opponents into the new year.
"For those considering donating to Reps or Dems in the Georgia Senate run-offs, can you please re-consider and donate that money to your local foodbank [sic] and organizations that can help those without food or shelter?" Cuban posted on Twitter. "Lets put Americans in need above Politics."
The post spurred discussion on Twitter as others weighed in with their thoughts on the importance of the runoff elections.
Singer-songwriter John Legend wrote in response to Cuban's tweet, "the Senate flipping would be far more impactful than a food bank donation" and added that "charity isn't sufficient" in providing the kind of "massive stimulus and aid" needed. Legend wrote in a separate tweet that there is "clearly a difference" between what the Senate could achieve if led by Minority Leader Chuck Schumer compared with its current leader, Sen. Mitch McConnell.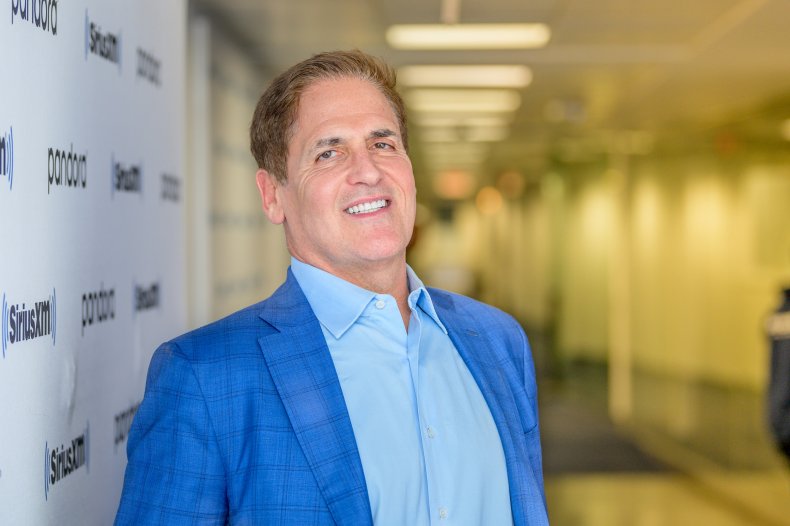 Cuban responded by saying both Schumer and McConnell "put power and party over the American people" and added, "There is a point of diminishing returns on political ad spend, there are no diminished returns when it comes to feeding the hungry."
Cuban reiterated his points when responding to politicians, journalists and others who commented on his initial post and added references to pressures that congressional legislators face when deciding whether or not to vote along party lines.
"I think there is too much money in politics," Cuban told Newsweek. "I think there is a point of diminishing returns with political donations and the money could be put to better use almost anywhere."
Georgia's runoff elections are expected to draw widespread media attention because their results will determine the balance of power in the Senate. Though Georgia is typically a trusted Republican state, neither of its two incumbent senators earned the majority of votes needed to secure their re-election bids, and the presidential race in Georgia—though still uncalled—is leaning toward Biden, who had about 14,000 more votes than President Donald Trump by Thursday evening. If Georgia goes to Biden following its statewide recount, it will be the first time a Democratic presidential candidate has won the state in 28 years.
A transition official recently told Newsweek that Biden's team was hoping Democrats would regain control of the Senate so that Biden could have an efficient and effective First Hundred Days. Democrats would need to unseat both of Georgia's incumbent senators—Sen. David Perdue, who was just shy of the 50 percent of votes needed to secure his re-election, and Sen. Kelly Loeffler, who earned nearly 26 percent of the vote after facing several challengers—in order to be on equal footing with Republicans. If Democrats are able to do so, the parties would be evenly split in the chamber, with Vice President-elect Kamala Harris able to break ties as needed.
In recognition of how the runoff election's results could impact Capitol Hill, Democrats and Republicans quickly started fundraising to support their party's candidates. Rep. Alexandria Ocasio-Cortez, a progressive from New York, announced on Thursday afternoon that she already raised more than $280,000 to support the Democratic candidates in Georgia. Meanwhile, South Carolina Sen. Lindsey Graham said that he will donate $1 million from his own campaign to assist his colleagues in their re-election bids.It's a