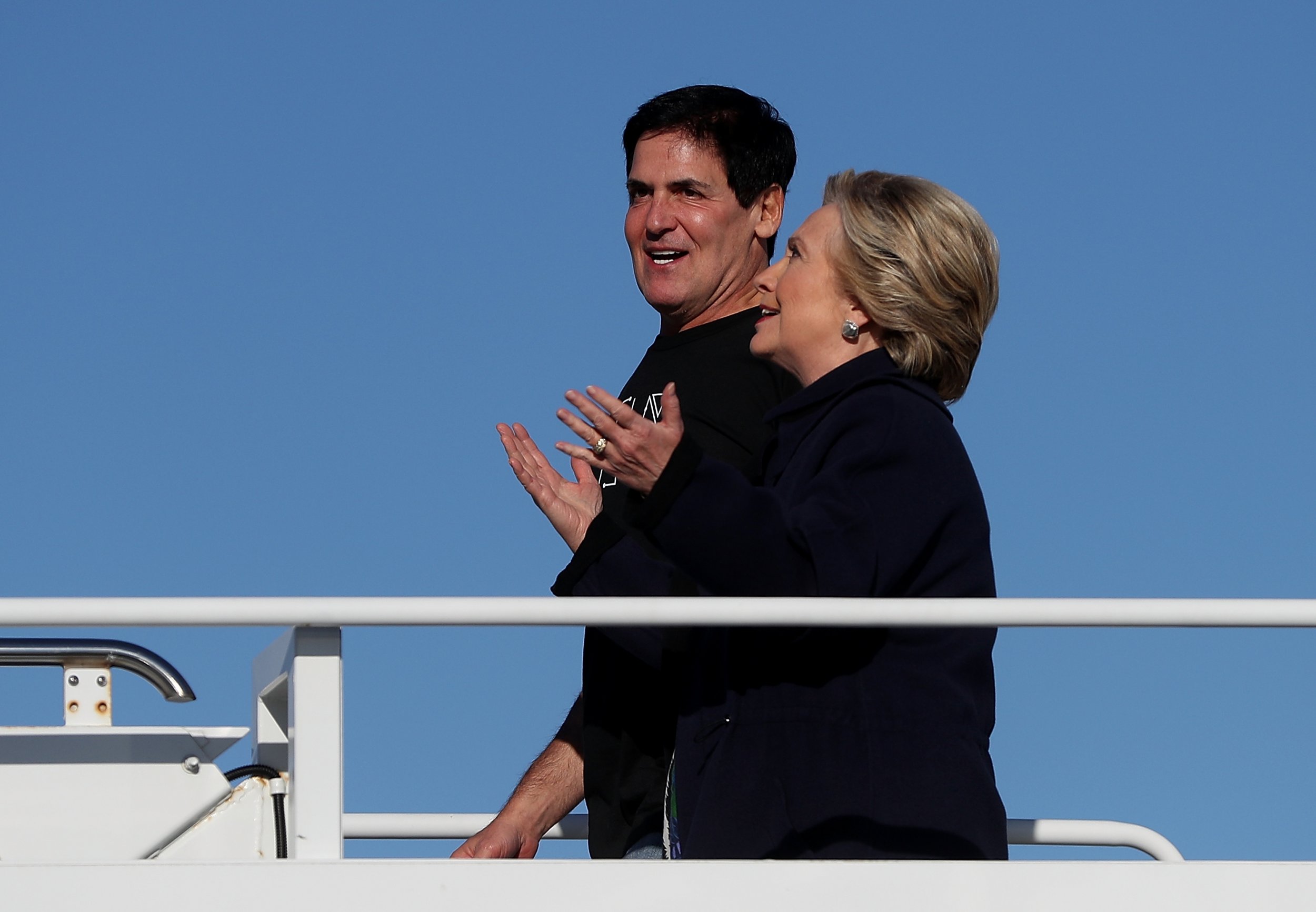 This article first appeared on Reason.com.
"At heart, I'm a libertarian," famous entrepreneur Mark Cuban said at a South by Southwest panel focused on disruption and government regulation.
But moments later he said that while he believed many government regulations are bad, he had "evolved" on some health care issues and believed that America had taken on a liability and should guarantee that citizens have access for emergency or chronic medical problems.
"If a toilet falls out of a space lab and hits you on the head," Cuban joked, you should be guaranteed health care. But he also made it clear that health care shouldn't be guaranteed for every medical problem, and he thought the terms should be provided by a constitutional amendment.
Many libertarians may look askance at such a position, and perhaps also wonder why guaranteed government health care was even a topic of discussion for a panel titled "Is Government Disrupting Disruption?" In reality, talks about disruptive innovation and government regulation probably took up only a quarter of the conversation of the panel.
The panel's apparent actual function was to float the trial balloon of "Mark Cuban: 2020 Presidential Contender."
Interestingly, while Cuban is critical of Donald Trump's mental acuity (diplomatically speaking), he made it clear that he is indeed in favor of much of Trump's deregulation hopes, though Cuban believes there are regulations that should be preserved (including federal water management) if they achieve a public safety goal.
Related: Cuban's secret plan for Trump interview
It was not pointed out to him that nearly every single regulation is claimed to preserve public health and safety even when they do not, but he's at least aware that there are other regulations that are designed to "protect moneyed interests" or to serve as a "source of revenue" for government agencies. (Also of interest, he told the SXSW crowd that net neutrality was "bad, scary" and the Federal Communications Commission was "worse, worse, worse.")
Cuban was critical of Trump's economic growth strategy while accepting the reality of the tough lives of people in parts of the country. He, like many trade and economic analysts, doesn't believe the president can roll back the clock to give people their old jobs back. "Our current administration is not going to solve this problem by thinking they're bringing back factories," he said.
When moderator Michele Skelding, an entrepreneurial advisor with the University of Texas at Austin, suggested his comments were "a great platform to run on." Cuban wouldn't commit one way or the other as to whether he would consider a presidential run in 2020, but it seemed clear it was something he was thinking about.
"There's somebody who has to run that looks forward and not like it's 1975," he said. But while the former Trump-praiser-turned-critic ("I got to know him," he explained) could oppose Trump, he made it very clear there are parts of Trump's agenda (deregulation) that he actually supports.
"But I like presidents who read," he said, to the crowd's cheers.
Scott Shackford is an associate editor at Reason.com.