Mark Cuban Has 'Secret Plan' for Hypothetical Donald Trump Interview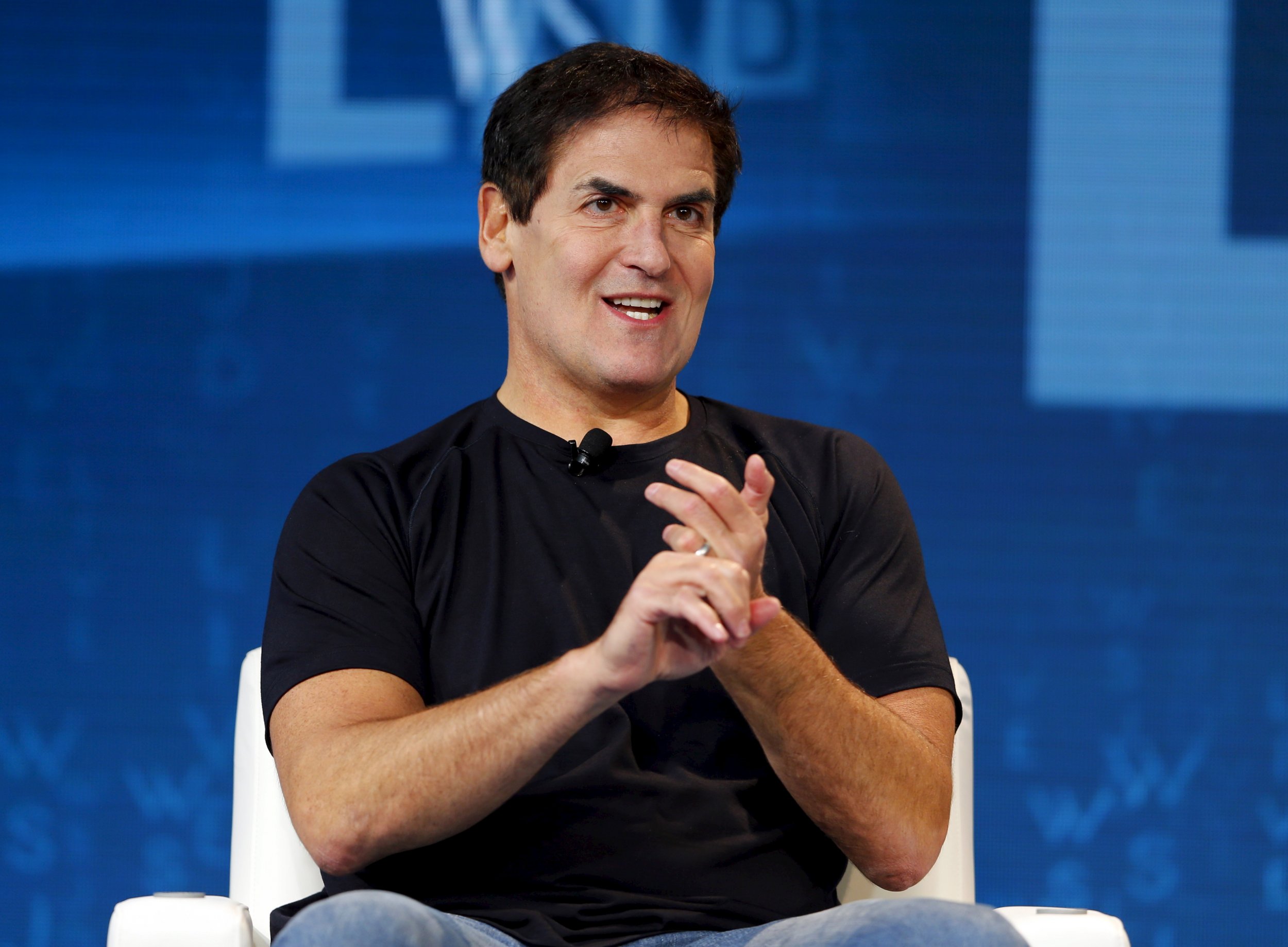 The reality TV star Mark Cuban says he has a "secret plan" for asking Donald Trump questions if the Republican presidential nominee agrees to his offer of sitting down for an interview.
The Shark Tank host and owner of the NBA's Dallas Mavericks on Friday afternoon tweeted a series of messages to Trump, offering him $10 million in exchange for a four-hour interview during which he would attempt to pin down the presidential contender about his policies.
Cuban, who in July endorsed Democratic presidential nominee Hillary Clinton, had an email exchange with Newsweek after his Trump-trolling tweets on Friday, saying he would ask the Republican candidate about as many of his policy positions as he could in the four hours, "using text from his website that conflict with the facts."
"And I wouldn't just move to the next question to get through my list," says Cuban, who is on the West Coast filming Shark Tank. The next season airs September 23. "I would stick to the issue until it was obvious he either did or didn't know or understand the policy."
He adds: "I would then ask him a series of questions that I think are important but are not typically covered by the press."
Cuban, who like Trump is a master of self-promotion, tells Newsweek that all the interview questions "would be geared towards dealing with facts." But the press has long tried to do this with Trump.
"One of the key reasons the media hasn't been able to pin him down is because they let him off the hook when he goes off topic or doesn't answer the question," Cuban says. "I won't."
But Cuban's sample question isn't exactly groundbreaking: "Your economic plan says it will create 25 [million] jobs over 10 years. What will be the job impact in the first year and by the end of the fourth year of a Trump presidency?" Cuban adds that his questions would be focused on "simple stuff he should know."
Cuban in his tweets first promised to donate the $10 million to a charity of Trump's choice. But he quickly changed his mind and instead pledged to write a check directly to the Republican's campaign, "if you need it." In his fifth tweet to Trump, he pulled a line from the candidate's pitch to African-American and Hispanic voters: "What do you have to lose?" (At an August campaign event in Ohio, Trump used the line while saying the two groups of voters live in poverty in neighborhoods that are more dangerous than war zones.)
Trump's campaign did not respond to Newsweek's request for comment.
Cuban's tweetstorm followed Trump's early morning Friday interview with Fox News, when the candidate called him "not smart."
"I know Mark and you know, the problem with Mark, he's not smart enough to understand what we're doing," Trump said. "He's really not smart enough in my opinion to really understand what's going on...he tweets me all the time, he sends me so many different tweets and calls me."
Cuban's tweets appeared on the same day Trump told reporters he would be making a "big announcement" about his stance on the President Obama "birther" conspiracy theory. But the press conference turned out to be mainly what amounted to an advertisement for Trump's new hotel in Washington, D.C., with a quick affirmation by the candidate that he believes Obama was born in the U.S.
In his tweets, Cuban set three rules for the hypothetical interview: Trump couldn't mention any of the Clintons, discuss anything other than the details and facts of his plans or allow anyone else in the room to help with his answers. It would be just Cuban, Trump and a broadcast crew.
Newsweek followed up with Cuban to ask him to detail his secret plan for his proposed interview. He said it was a joke. Whatever the outcome, this reality TV election may just be reaching a new, meta level.