Mark Cuban Confirms The Dallas Mavericks Won't Play National Anthem Anymore
Dallas Mavericks owner Mark Cuban said Tuesday that his franchise would no longer play the national anthem prior to his team's NBA home games. It's a long-standing tradition to play the anthem before home games in all major professional sports, and even all the way down to high school athletics.
Cuban said that will come to an end with the Mavericks.
The national anthem hasn't been played at any Mavericks games so far at the American Airlines Center this season—preseason or regular-season games. Cuban told ESPN that he consulted with NBA commissioner Adam Silver before letting the rest of the world know about his decision, ESPN reported.
A team source told ESPN that no players, coaches or referees have mentioned the anthem's absence so far.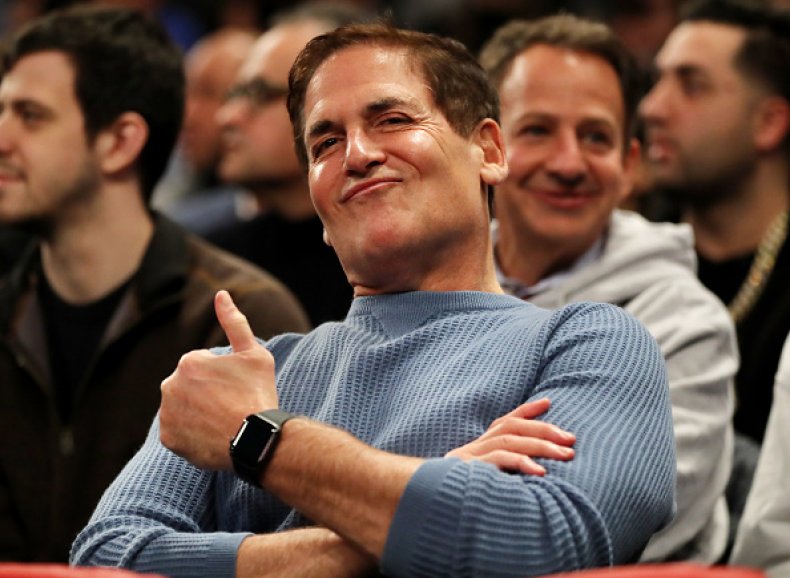 The requirement by NBA players and coaches to stand for the anthem was relaxed last summer, when COVID-delayed games were resumed, after a summer of social justice unrest. Silver decided to not enforce that rule after a series of protests erupted around the country after the killings of George Floyd, Breonna Taylor and other Black individuals.
When the NBA's play resumed last summer in the "bubble" of Orlando, many players knelt during the anthem. The league allowed players to wear "Black Lives Matters" shirts during warm ups, and teams were allowed to have social justice monikers emblazoned at the top of player jerseys instead of their last names, which were moved below their jersey numbers.
During a press conference in December, Silver said there needed to be more engagement of rules rather than rule enforcement.
"I recognize that this is a very emotional issue on both sides of the equation in America right now, and I think it calls for real engagement rather than rule enforcement," Silver said.
Last summer, Cuban said he supported players taking a "respectful" knee for something they believed in.
"Whether it's holding their arm up in the air, whether it's taking a knee, whatever it is, I don't think this is an issue of respect or disrespect to the flag or to the anthem or to our country," Cuban said. "I think this is more a reflection of our players' commitment to this country and the fact that it's so important to them that they're willing to say what's in their heart and do what they think is right.
"I'll defer to [Silver] on any final judgments and [players' union executive director] Michele Roberts. But the reality is, my hope is we'll let the players do exactly what they think is the right thing to do."
This doesn't follow the same thing he said in 2017 after then-President Donald Trump criticized NFL players for taking a knee during the national anthem. Cuban, at that time, said he would be standing with a hand on his heart.
"This is America, and I'm proud of people who speak out civilly. That's who we are as a country," Cuban said. "I'll be standing there with my hand over my heart. I think the players will be [standing]. I expect them to be."
That was before the NBA rule was laxed.