Mark Cuban Spars With Ted Cruz Over NBA's Black Lives Matter Messaging: 'You Haven't Watched a Game'
Mark Cuban is, once again, not happy with Ted Cruz. The Dallas Mavericks owner went after the Texas senator on Twitter, to defend how the NBA is handling the Black Lives Matter movement and messaging throughout its current season.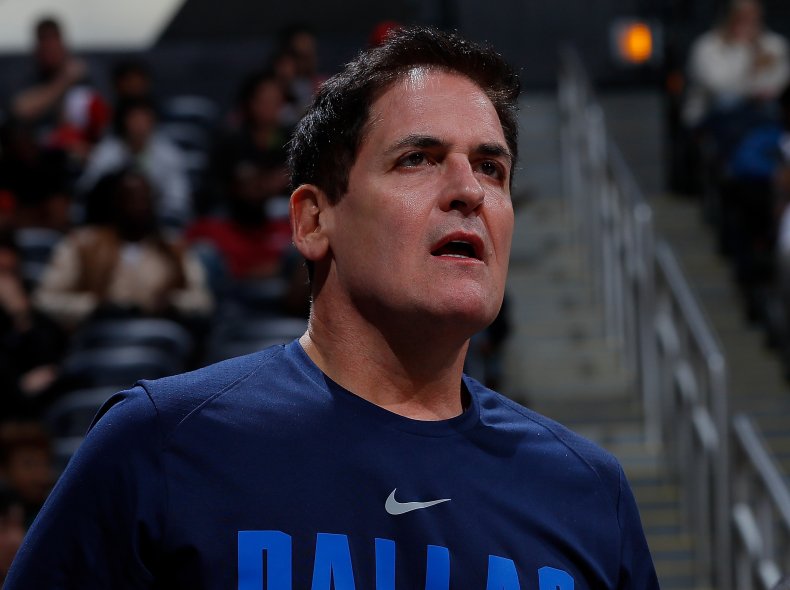 "I love @HoustonRockets & have rooted for them my entire life. I happily cheer for the Spurs & Mavericks against any non-TX team," Cruz tweeted on Tuesday morning. "But @mcuban the NBA is engaged in a concerted effort to (1) insult their fans & (2) turn every game into a left-wing political lecture. That's dumb."
Minutes later, Cuban replied to Cruz, claiming that the senator hadn't watched a single game of the ongoing NBA Finals. "You are so full of s**t. You haven't watched a game of the finals, how would you know what is being said or done? Since when is a desire to end racism an insult to anyone or political?" he wrote. "And you don't think using #GetWokeGoBroke is a partisan insult? Again, this is who you are."
So, what exactly sparked the heated exchange between Cuban and Cruz? Well, the senator tweeted an article on Tuesday morning that called the NBA Finals the "least-watched" in recorded history. "Not surprising," Cruz wrote. "Personally speaking, this is the first time in years that I haven't watched a single game in the NBA Finals. #GoWokeGoBroke"
Cuban said that the tweet showed Cruz's true colors. "A US Senator with 3 @NBA teams in his state, employing thousands of people and he is rooting for their businesses to do poorly," he wrote." This is who you are @tedcruz . Every minute of your life, this is exactly who you are."
That's what prompted Cruz's tweet about rooting for the Rockets and the other two Texas NBA teams, including Cuban's own Dallas Mavericks.
This, of course, isn't the first time that Cuban and Cruz have gone at each other on social media. In July, Cuban faced criticism from Cruz for allowing his team to kneel during the National Anthem as a silent protest against police brutality and racial injustice. Cuban called for Cruz to "have some balls for once."
"I can say Black Lives Matter. I can say there is systemic racism in this country. I can say there is a Pandemic that you have done little to end," Cuban also tweeted at Cruz at the time. "I have never gotten involved in the domestic policies of ANY foreign country. We have too much to do here."
As a league, the NBA has apparently already done some thinking about how it will respond to social justice issues moving forward. On Sunday, NBA Commissioner Adam Silver talked with ESPN's Rachel Nichols about the league's plan for the upcoming season. In short, fans shouldn't necessarily expect to see "Black Lives Matters" on the basketball courts next season, whenever that campaign begins.
"I would say, in terms of messaging you see on our court, on your jerseys—this was an extraordinary moment in time when we began the discussions with the players and what we've all lived through this summer," Silver admitted. "My sense is there'll be somewhat of a return to normalcy. That those messages will largely be left to be delivered off the floor. I understand those people who are saying 'I'm on your side, but I want to watch a basketball game.'"