Mark Meadows' Behavior Typical of Cooperating Witness: Ex-U.S. Attorney
Former U.S. Attorney Joyce Vance believes that Mark Meadows, the ex-White House chief of staff, is behaving in a way consistent with cooperating witnesses.
Meadows previously represented North Carolina's 11th Congressional District from 2013 to 2020, chairing the far-right Freedom Caucus in his later years. Considered a close ally to former President Donald Trump, he was brought in to serve as his chief of staff in March 2020 replacing acting chief of staff Mick Mulvaney, who took over following the departure of John Kelly from the role.
During his time in the role, Meadows was accused of participating in Trump's attempts to overturn or circumvent his loss to Joe Biden in the 2020 election. He was previously ordered to testify before a grand jury investigating Trump and his allies' attempts to allegedly commit election fraud in Georgia, and was most recently subpoenaed by Jack Smith, the Department of Justice's (DOJ) special counsel handling various investigations into the former president.
During an appearance on MSNBC's The Katie Phang Show on Saturday morning, Vance, an outspoken critic of Trump, said that Meadows' recent behavior indicates that he might be cooperating with the DOJ. Host Katie Phang expressed such suspicions due to the fact that "he's been so darn quiet." Vance also highlighted the fact that Meadows' past behavior related to other Trump investigations might indicate that his cooperation is not a certainty.
"Meadows has been very quiet and that's something I typically associate with a witness who has decided to cooperate, when they go dark," Vance said. "But it's important to remember that Meadows cooperate with the January 6 [House select] committee, until suddenly he didn't."
Vance continued: "That said, he gave them a large volume of information, some of it's highly incriminating, and it may be that federal prosecutors have now confronted him with the incriminating parts and convinced him that his future lies in cooperation. I think it's very difficult to read the tea leaves about Mark Meadows given his past history."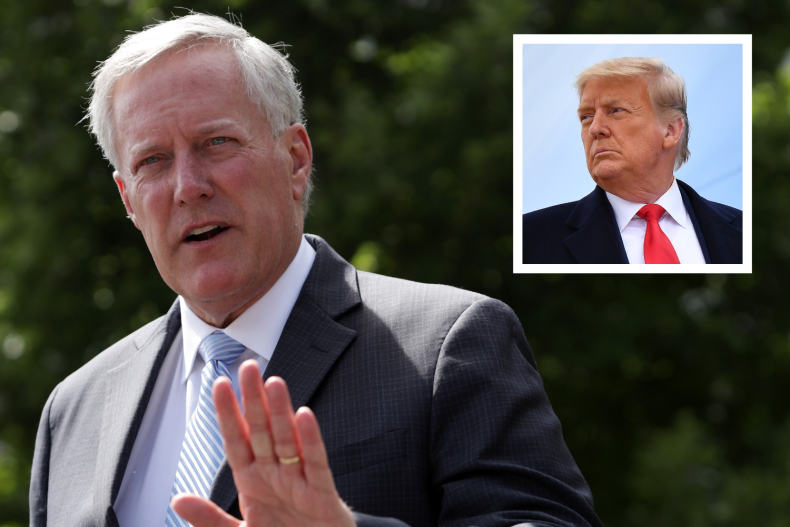 Vance previously served as a U.S. attorney for the Northern District of Alabama from 2009 to 2017, and was notably among the first U.S. attorneys nominated by former President Barack Obama. She departed the position on January 20, 2017, the same day that Trump was sworn in as president. Since then, she has become a prominent legal analyst for MSNBC, often weighing in on the legal woes facing the former president and his associates.
CNN first broke the story that Smith had subpoenaed Meadows on Wednesday. The order to cooperate reportedly went out sometime in January and called for the former chief of staff to provide relevant testimony and documents pertaining to the DOJ's Capitol riot investigation.
Newsweek reached out to Meadows for comment.