Amazon Rejects Claims Staff Urinate in Bottles
Amazon has rejected accusations that employees in its distribution centers are pushed so hard that they need to urinate in bottles.
The claim by Wisconsin Representative Mark Pocan followed blowback from comments by Amazon's chief executive of worldwide consumer business, Dave Clark, regarding his company's pay and working conditions.
Ahead of a visit to one of the online retail giant's distribution centers in Alabama on Friday by Senator Bernie Sanders, Clark took a jab at the Vermont senator, who has lobbied hard for a rise in the federal minimum wage to $15 an hour.
Last week, Sanders criticized Amazon CEO Jeff Bezos at a Senate Budget Committee hearing that heard evidence from one employee about tough working conditions, long hours and a lack of job security.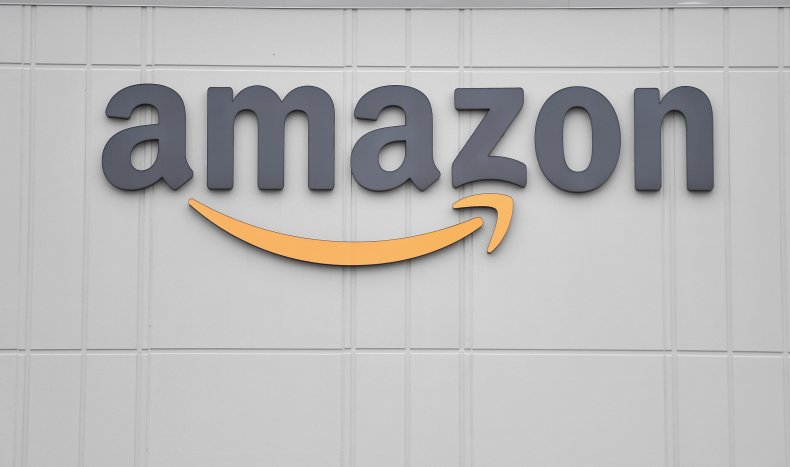 Amid allegations of grueling conditions, Amazon has discouraged attempts by its workforce to organize, making it a target for the U.S. labor movement.
Workers at the center in Bessemer have until Monday to vote on whether to form a union, which would be the first in the history of Amazon.
But Clark defended his company's working conditions, tweeting: "I often say we are the Bernie Sanders of employers, but that's not quite right because we actually deliver a progressive workplace."
In a follow-up tweet, he wrote: "If you want to hear about $15 an hour and health care, Senator Sanders will be speaking downtown. But if you would like to make at least $15 an hour and have good health care, Amazon is hiring."
Pocan shared the tweet and referred to previous claims made about the company's practices which include tough production quotas, long workdays and not enough breaks.
"Paying workers $15/hr doesn't make you a 'progressive workplace' when you union-bust & make workers urinate in water bottles," Pocan wrote.
However, a tweet from the Amazon News account defended the company.
Sharing Pocan's message and addressing him directly, Amazon News tweeted: "You don't really believe the peeing in bottles thing, do you? If that were true, nobody would work for us."
"The truth is that we have over a million incredible employees around the world who are proud of what they do, and have great wages and health care from day one," it added.
In a follow-up tweet, it said: "We hope you can enact policies that get other employers to offer what we already do."
When contacted for comment, Pocan's office referred Newsweek to follow-up tweets the congressman had posted. In one, he wrote, "but you do union-bust?" and in another, he wrote: "and yes, I do believe your workers. You don't?"
The graphic below provided by Statista shows the growth of Amazon's workforce.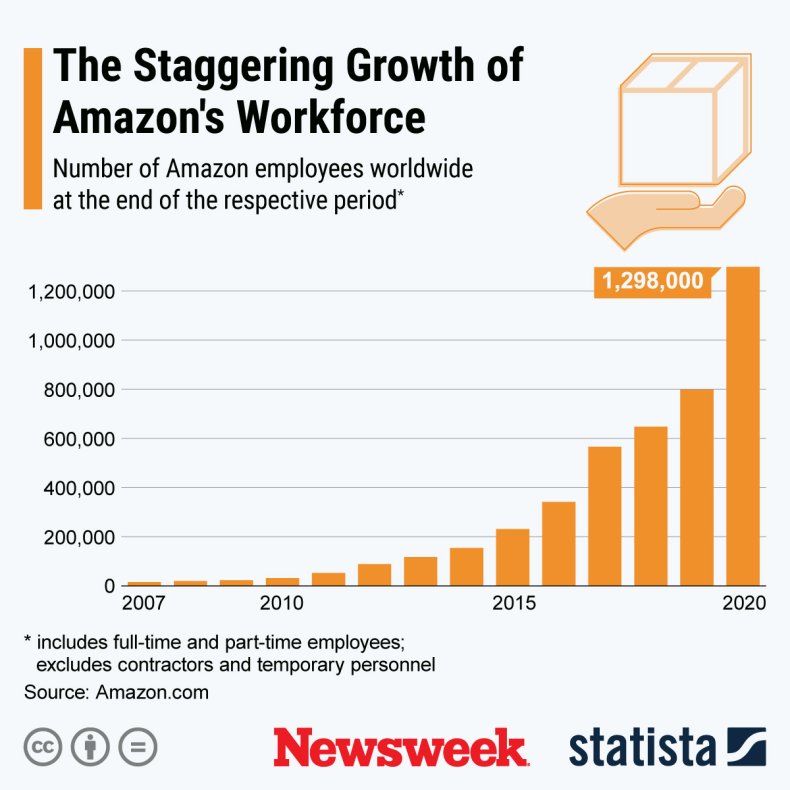 This story has been updated to include a response to Newsweek from Rep. Pocan's office.