Mark Wahlberg Net Worth: Actor Was Paid $1.5 Million For 'All the Money in the World' Reshoots, But Michelle Williams Got Less Than $1,000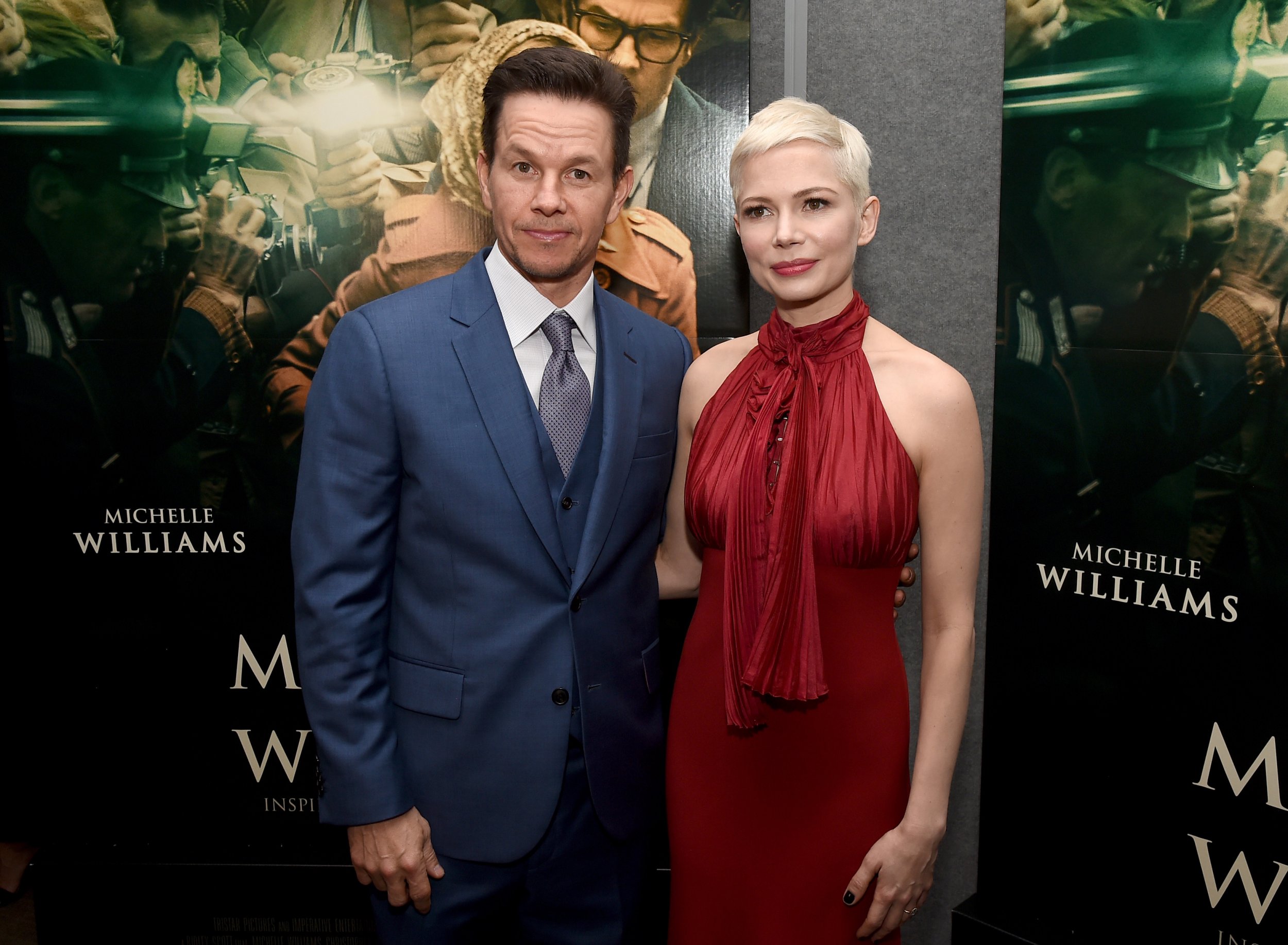 Mark Wahlberg was paid $1.5 million to reshoot scenes for Ridley Scott's All the Money in the World, while co-star Michelle Williams earned less than $1,000, it is claimed.
Veteran director Scott conducted widely talked about reshoots on the crime drama in November to replace Kevin Spacey with Christopher Plummer ahead of its December 22 domestic release.
Spacey was edited out of the film after numerous allegations of sexual misconduct were made against him, including an accusation from Star Trek: Discovery actor Anthony Rapp.
But USA Today reports that Williams, the Golden Globe-winning and Academy Award-nominated, female lead star of the film was paid 1 percent of her male supporting co-star—despite receiving top billing on promotional artwork.
Williams, 37, received a $80 per diem stipend, effectively filming the reshoots for free, reports USA Today. Wahlberg's agents, however, negotiated a fee of $1.5 million for the actor for the same reshoots, the newspaper says.
The cost of reshooting scenes was reportedly $10 million and was funded by production company Imperative Entertainment.
Scott, in interviews promoting All the Money in the World, claimed that he and the cast worked for free because they believed it was important to reshoot scenes in the wake of sexual misconduct allegations against Spacey and other Hollywood figures since October.
USA Today says Scott, 80, told the paper "all of them, everyone did it for nothing." Williams added: "I said I'd be wherever they needed me, whenever they needed me. And they could have my salary, they could have my holiday, whatever they wanted. Because I appreciated so much that they were making this massive effort."
Wahlberg and Williams are both represented by Hollywood talent agency William Morris Endeavor.
On Twitter, Williams received support from the likes of fellow Oscar nominee Jessica Chastain, who urged people to support the actor's performance. Amber Tamblyn and more also weighed in:
The disparity between Williams's pay and Wahlberg's echoes the situation involving Jennifer Lawrence on American Hustle. The Sony email hack in 2014 revealed the Oscar-winning actor was paid significantly less than her male co-stars Bradley Cooper, Christian Bale and Jeremy Renner.
Wahlberg's millions
In June, Forbes named Wahlberg the highest-paid actor in the world with earnings of $68 million between June 2016 and June 2017. That includes fees for movie roles in Daddy's Home 2 and Transformers: The Last Knight, said the magazine.
Representatives for Williams and Wahlberg could not be reached for comment.