Zuckerberg Defiant about Facebook's Size and Power—'We Got There the American Way'
Billionaire tech titan Mark Zuckerberg is expected to strike a defiant tone in his opening testimony at an antitrust hearing today, telling politicians: "Facebook is a successful company now, but we got there the American way."
The congressional appearance—where the social networking site's founder will speak virtually alongside his counterparts from Amazon, Apple and Google—is probing U.S. "antitrust" concerns, a much-anticipated event that will be broadcast live.
Zuckerberg is tasked with defending Facebook against claims it has a monopoly over the social media industry, including its acquisitions of WhatsApp and Instagram. His opening statement has been released on the House Judiciary's website.
According to the document, the CEO will describe Facebook's vast scale as being an "asset" in regards to its work in election security, creating "privacy-protective products" and efforts to remove harmful content and combat misinformation.
"I believe companies shouldn't be making so many judgments about important issues like harmful content, privacy, and election integrity on their own," he is expected to say. "That's why I've called for a more active role for governments and regulators and updated rules for the internet. If we do this right, we can preserve what's best about this technology—the freedom for people to connect and express themselves and for entrepreneurs to build new things—while protecting society from harms."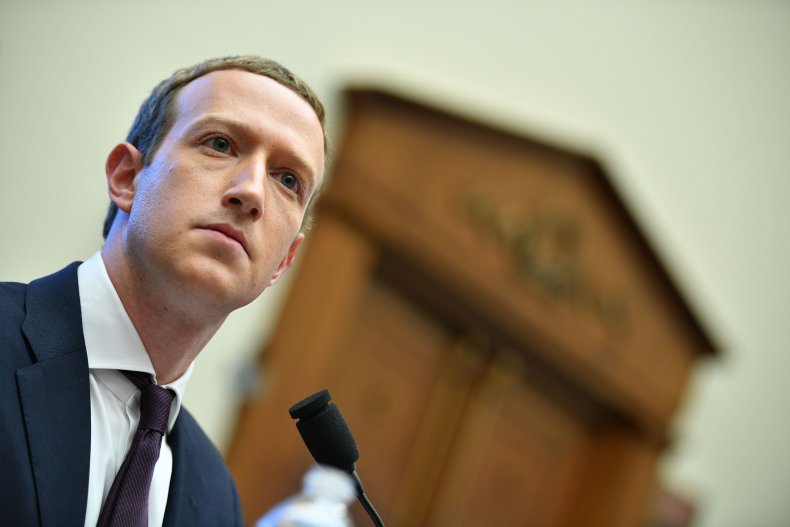 Based on the published statement, he will also defend his company's competitive streak against the other tech giant CEOs being grilled by politicians today.
The hearing is being spearheaded by the Subcommittee on Antitrust, Commercial, and Administrative Law, which has been probing the U.S. firms for about a year.
He will say: "We compete hard, because we're up against other smart and innovative companies that are determined to win. We know... success is not guaranteed."
Referencing the encroachment of China on the U.S. tech scene, Zuckerberg is taking a more patriotic approach, saying Facebook is "a proudly American company."
"China is building its own version of the internet focused on very different ideas, and they are exporting their vision to other countries. As Congress and other stakeholders consider how antitrust laws support competition in the U.S., I believe it's important to maintain the core values of openness and fairness that have made America's digital economy a force for empowerment and opportunity," the statement read.
On concerns about his well-publicized acquisitions of picture sharing app Instagram and security chat service WhatsApp, Zuckerberg pitched Facebook's touch as a force for good that helped to make the platforms better than they could have been alone.
Making reference to its work on tools for crisis response and crowdfunding, Zuckerberg asserted: "We create technology to enable social good."
Ultimately, he will play up to the concept of the American Dream—that a company that is now a behemoth of industry started from small, more humble, origins.
The billionaire Facebook boss will tell the panel: "Facebook is a successful company now, but we got there the American way: we started with nothing and provided better products that people find valuable. As I understand our laws, companies aren't bad just because they are big. Many large companies that fail to compete cease to exist."
The following graphic, provided by Statista, shows how Facebook lobbying expenditure has surged amid political antitrust scrutiny over the years, between 2010 and 2020.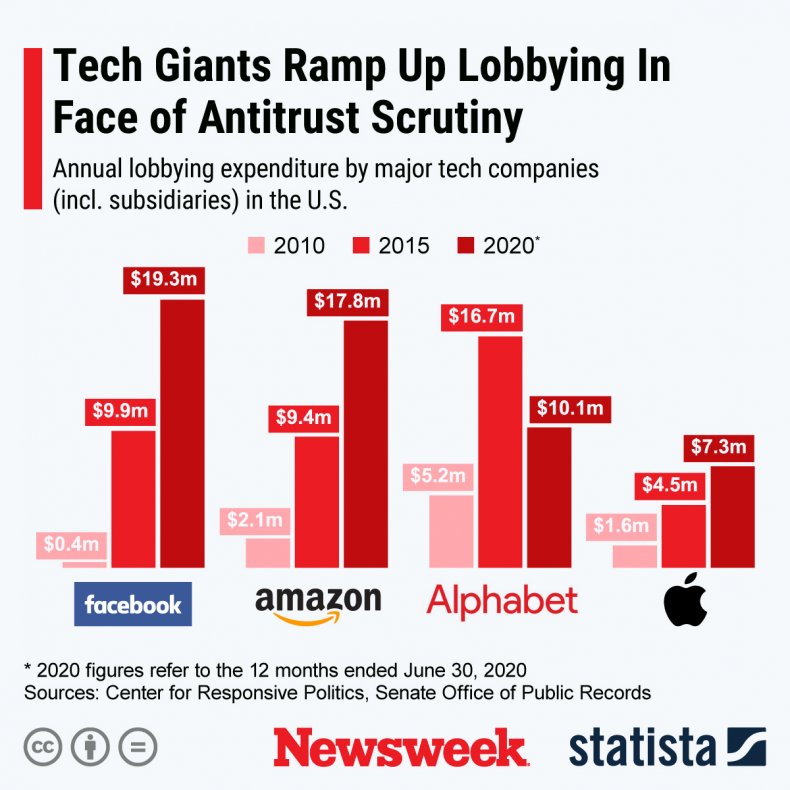 How to watch: The congressional hearing will stream today at 12 p.m. ET (4 p.m. UTC) and is available to watch on the Judiciary Committee website and YouTube.