Mark Zuckerberg Looks to a Post-Smartphone Future at Facebook F8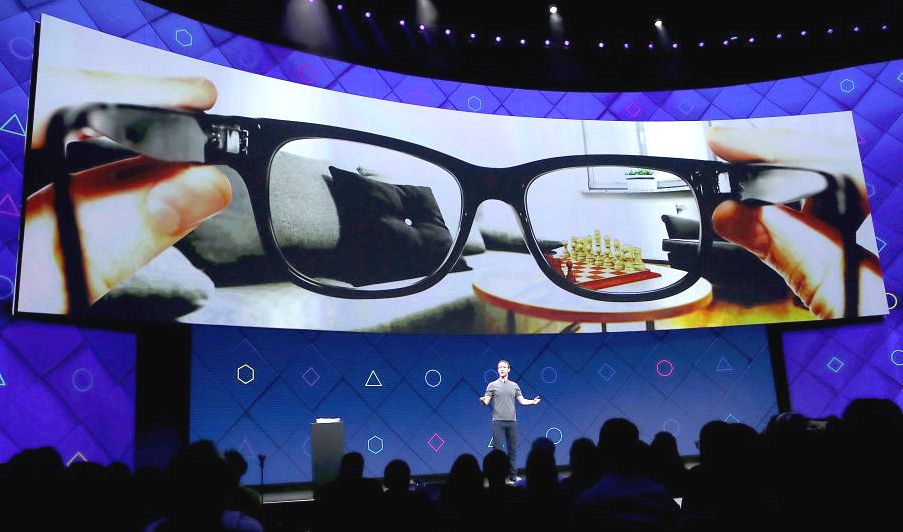 Among the world's biggest technology companies, Facebook is lacking in one key area: Unlike Apple, Alphabet's Google, Amazon and Microsoft, Facebook has never produced a smartphone. In a saturated and stale market, it would make little sense for Facebook to try and break into it now, so it's looking instead to the next technological frontier.
At the company's annual F8 Developer conference, Facebook CEO Mark Zuckerberg introduced his plans to make Facebook and other apps available through augmented reality (AR). In Zuckerberg's vision, the digital world will be overlaid onto the real world to enable new platforms of expression and communication.
To begin with, this nascent technology will rely on smartphones by using them as a conduit to view the augmented physical world. Eventually though, Zuckerberg's presentation suggested that the arrival of glasses or contact lenses embedded with AR technology could eventually usurp "primitive" smartphones entirely.
"We're not using primitive tools today because we prefer primitive tools," Zuckerberg said. "We're using primitive tools because we're still early in the journey to create better ones."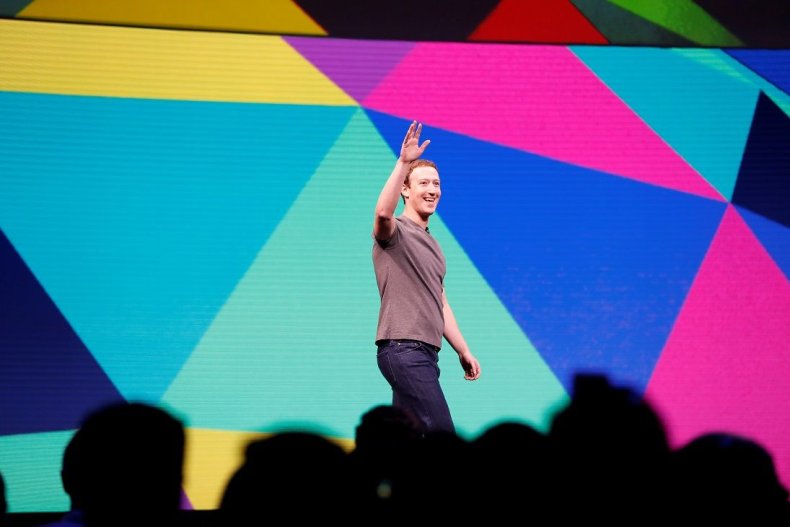 Smartphones are so ubiquitous that it is hard to imagine how the transition away from them may occur, but Zuckerberg is not the only person to be looking toward a life without them. Billionaire polymath Elon Musk plans to connect our brains to computers using something called a neural lace.
Musk announced his latest business venture last month: a "medical research" firm called Neuralink. The PayPal founder and CEO of Tesla and SpaceX believes the technology is essential for humans to compete with artificial intelligence, but it will also negate the need for smartphones.
Augmenting Reality
Before we start embedding electronics into our brain, augmented reality will offer the first big step away from smartphones. Up until now, one of the leaders in the AR space—at least in terms of mainstream applications—has been the messaging app Snapchat. In an apparent effort to steal some of the limelight away from Facebook on Tuesday, Snapchat announced a new option called New World Lenses that allows users to add 3D images to photos and videos.
Facebook's ambitions go much beyond messaging, however, with plans that include replacing common household appliances with AR versions. "Think about how many of the things around us don't actually need to be physical," Zuckerberg told The New York Times last week. "Instead of a $500 TV sitting in front of us, what's to keep us from one day having it be a $1 app?"
Sam Jackson, a digital creative at Burberry, sees these sorts of innovations becoming mainstream as more companies embrace the technology's potential.
"Currently, augmented reality has taken on the shape of fun over function," Jackson tells Newsweek. "However, this is rapidly changing due to such apps as the Ikea app, where a user can place real-size virtual furniture in their living room to see whether it will fit well, or the Amazon app—where once you have selected a product to explore further, you can choose to place that product on your table to again see the real size before you purchase."
During his F8 keynote, Zuckerberg imagined other bold AR applications, such as summoning a chessboard onto an empty living room table, or enabling virtual directions over lenses when navigating city streets.
For all of this to happen, Facebook will need a lot of time and a lot of help. Zuckerberg laid out the plans as part of a "10-year roadmap to connect the world," while the software developers in attendance will be the ones who create the applications to enable it. If it succeeds, Facebook will no longer need to rely on the hardware of its rivals to deliver its product, and in the process, it will set out a path towards a post-smartphone future.
"Over time," Zuckerberg said, "I think this is going to be a very important technology that changes how we use our phones, and eventually all of technology."